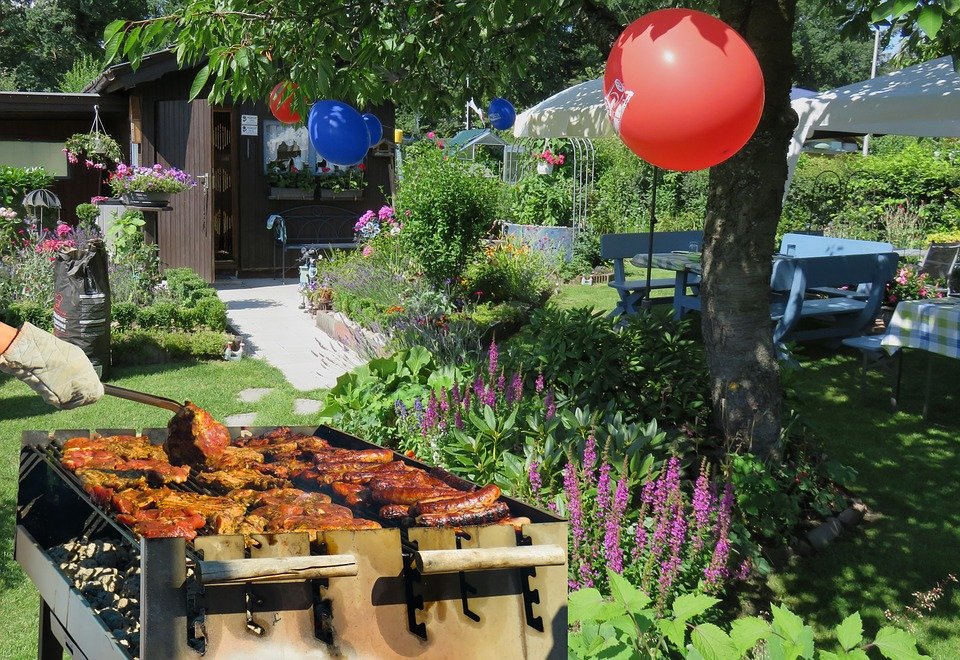 7 Ways to Entertain Friends in Your Home
Having family and friends around for any occasion is usually a fun and wonderful experience for everyone involved. You get to spend time with them, catch up on their lives and make new long-lasting memories. While being around your loved ones in itself is a gratifying experience, keeping your guests entertained and engaged would make the occasion more enjoyable. Whether you are planning a small, intimate dinner or a rip-roaring bash, here are seven ways to entertain friends or family in your home.
1. Choose a Theme to Entertain Friends
Themed parties are always exciting because you get to explore various cultures, eras, and beliefs. There is no limit to the theme you can choose, whether based on movies, books, years or countries. Decorate your home with pieces that match the chosen theme, making it as detailed as you wish. You can also set out food, snacks and drinks that are significant to your theme. Engage your guests in activities that are specific to the chosen theme.
2. Hold a Contest for Your Friends
A majority of people love competitions, especially when there is a prize for the victorious competitor. Set up a contest that all your guests can engage in, be it about cooking, sports, singing or even mysteries. Put down some rules for the contest and if possible, penalties for anyone who disregards the rules. The reward of the contest does not have to be big or substantial. The thrill of trying to beat the others and emerge victoriously is usually a valuable prize.
3. A Good Way to Entertain Friends is to Play Games
In line with getting your friends to compete, you can set out various games for your guests to engage in. Board games and card games, a solitaire game are usually fun and can keep everyone occupied for hours. Better still, you can make your home part of the game by setting up scavenger hunts, nerf gunfights and murder mysteries. For a more extended period of gameplay, have a tournament and have everyone drop out of the game until only two people are left standing and then choose a winner.
Another idea is to use your home gaming room for a tournament especially if there are gaming enthusiasts in your crowd. Select your preferred game challenge and let the fun begin. Creating two gaming teams is a terrific method for keeping everyone involved throughout the evening and likely well into the night. When a winning team finally emerges, set up next month's re-challenge.
4. Organize a Barbeque to Entertain Your Friends
Spending the day outdoors on a cool summer evening can be an excellent way to host your friends and family. Set up your grill or barbeque on your back deck and cook up delicious meals while your guests lounge and relax in your backyard. Guests will have enough room to run around, toss around a ball or take in the serene environment while having meaningful conversations.
5. Light A Fire for a Great Evening
Many great memories are made while sitting around a fire. Gather your friends around a fire and hand each one of them a stick with the food they can roast. Bring up stories about your past experiences and escapades and let everyone share the things they have done and seen. The lighthearted and usually funny conversation allows you to learn new things about your friends which could help you get closer to them.
6. Pool Party to Entertain Friends
Having a pool party allows you to combine different exciting elements, such as food, games, music, and water. Get your guests into the pool and start a water volleyball game or test their diving skills in a diving contest. You can also load up some water guns for those who are not interested in swimming and have a water fight with the guests divided into teams.
7. Bring Out Their Creativity
Regardless of their painting or crafting skills, you can organize art and crafts projects for your friends. Set up easels and canvases for a painting session, better still, with refreshments such as beverages or wine. Lookup a useful and straightforward DIY project and set out supplies for your guests to build to their heart's content. Divide a large craft task into sections and give everyone portions to complete, which would then be joined together at the end of the project. The pieces do not need to be perfect as the goal is for everyone to enjoy themselves.
Featured Image Source Pixabay