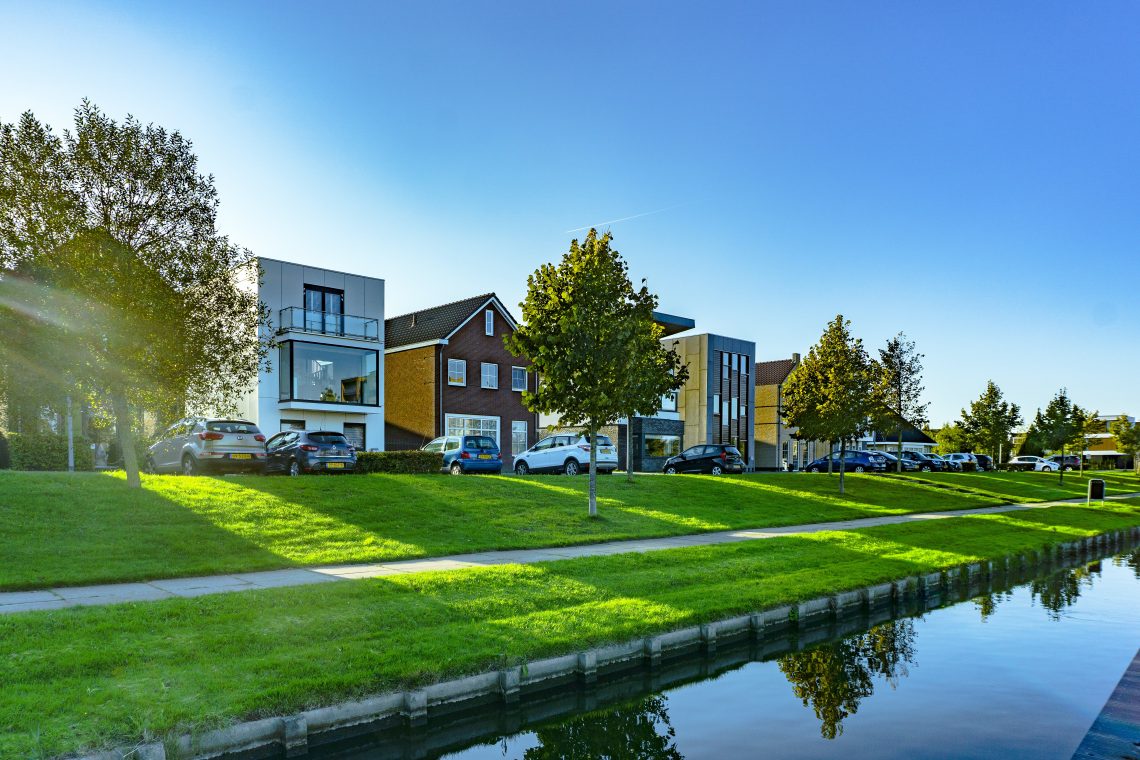 Improve Your Property By Investing These Things In It
When it comes to improving the value of your property, there are many different things you can do. Some people choose to renovate or add to their home, while others may invest in landscaping or other outdoor features. No matter what you decide to do, certain things will always add value to your property and make it more appealing to potential buyers. Here are a few things you should consider investing in if you want to improve your property's value.
1. Invest in a New Roof
A new roof is one of the best investments you can make when trying to improve the value of your property. Not only does it add curb appeal, but it also protects your home from the elements and can increase its lifespan. A new roof will also make your home more energy-efficient, saving you money in the long run.
Installing a new roof is a big job, and it's not something most homeowners can do themselves. Consider hiring roofing contractors who can get the job done quickly and efficiently. Be sure to get multiple quotes and compare prices before making your final decision.
2. Upgrade Your Appliances
If your home still uses old, outdated appliances, it's time to upgrade. Newer, more energy-efficient appliances can add value to your home and save you money on your utility bills. When choosing new appliances, be sure to pick ones that will complement the overall style of your home.
While most people choose to replace their appliances all at once, it's not always necessary (or affordable). If you can only afford to replace one or two appliances, start with the most outdated or inefficient ones. For example, replacing an old refrigerator with a new Energy Star model can save you up to $100 per year on your electric bill.
3. Remodel the Kitchen
The kitchen is often referred to as the "heart of the home," and it's no secret that potential buyers are willing to pay more for a home with a beautiful, functional kitchen. If your kitchen needs a facelift, there are plenty of ways to remodel it without breaking the bank.
One of the most cost-effective ways to update your kitchen is by painting the cabinets. You can also replace old hardware or add new features, like crown molding or a glass tile backsplash. If your budget allows, you may also want to consider upgrading your appliances or countertops. No matter what route you decide to take, be sure to consult with a professional kitchen designer to create a plan that will maximize the value of your investment.
4. Renovate the Bathrooms to Improve Your Property
Another great way to add value to your home is by renovating the bathrooms. Even a small bathroom update can make a big impact, so don't be afraid to get creative. If you have a limited budget, there are plenty of ways to save money on your bathroom renovation.
One way to cut costs is by doing some of the work yourself. For example, you may be able to install new fixtures or paint the cabinets without hiring a professional. You can also save money by shopping for discounts on tile, countertops, and other materials. If you're not sure how to tackle a particular aspect of the renovation, there's no shame in hiring a professional to help you out.
5. Finish the Basement
If your home has an unfinished basement, now is the time to finish it. A finished basement can be used as additional living space, storage, or even a home office. It's also a great way to add value to your property without spending much money.
When finishing your basement, include plenty of storage options and make it as energy-efficient as possible. You may also want to consult with a professional before getting started to ensure that the space meets all local building codes.
6. Add Outdoor Living Space to Improve Your Property
Adding outdoor living space is another great way to add value to your home. A deck or patio is the perfect place to entertain guests or relax. If you have the space, you may even want to add an outdoor kitchen or fireplace.
When adding outdoor living space, use high-quality materials that will withstand the elements. You should also ensure that the new space complements the overall style of your property. If you're unsure where to start, consider hiring a landscape architect to help you design the perfect outdoor oasis.
While there are many ways to add value to your home, choosing the right projects for your particular situation is important. Be sure to consult with a professional before getting started to ensure that you get the most bang for your buck. With a little planning and effort, you can easily increase the value of your property without breaking the bank.