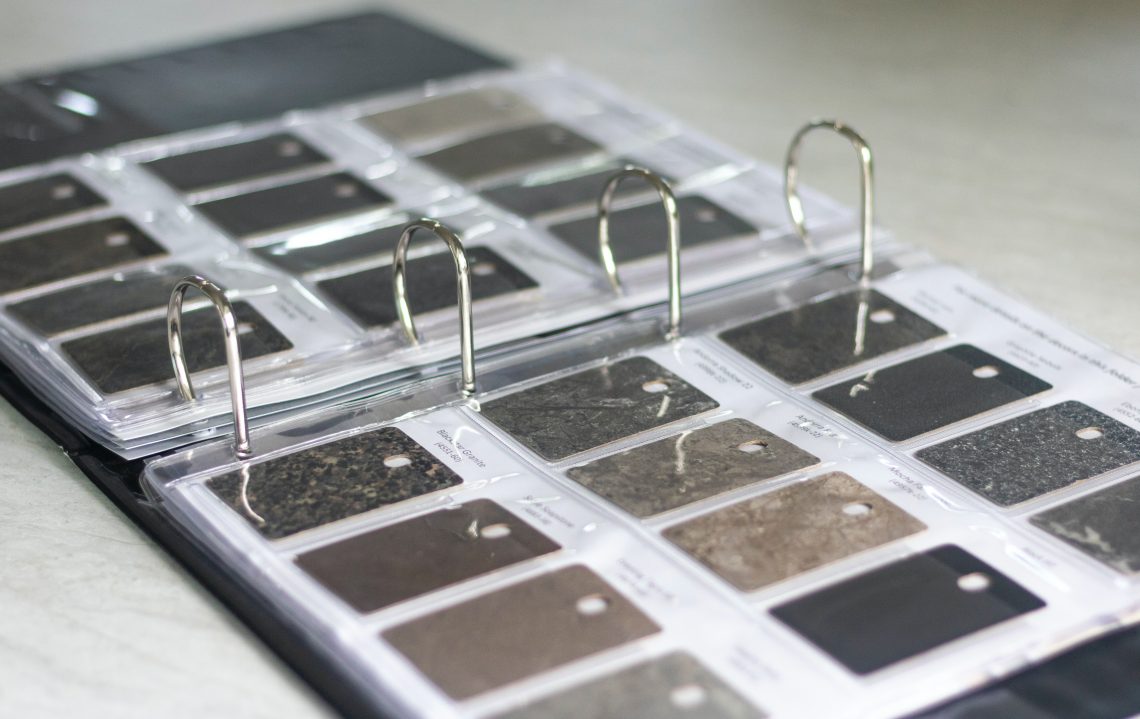 6 Top Scratch-Resistant Countertop Materials Your Money Can Buy in 2020
Durability is an essential trait in a kitchen countertop. These surfaces need to be able to withstand not just heat, but also weight and scratches from dishes, cookware, and general use. There are six countertop materials that beat out the rest when it comes to durability. Find out more about each of them below.
1. Granite Countertops
Of all the natural stone features available in today's kitchens, Coldspring Granite Countertops make the top of the list when it comes to not just durability, but also beauty.
According to the National Association of Home Builders, granite countertops are one of the most highly sought-after home features. When it's kept well-sealed, this material is tough enough to resist scratches, chips, cracks, stains, and high heat.
2. Quartz
Quartz countertops may be man-made, but they're just as beautiful as natural stone. Manufacturers create them by mixing crushed quartz with a specialized resin to create an incredibly durable surface. It's not as heat-resistant as granite, but it would take a sledgehammer to crack, chip, or scratch a quartz countertop. Well-manufactured quartz is also every bit as beautiful as natural granite. If residents don't mind that the material is man-made, it's a great option for luxury homes.
3. Tile Countertops
Tile countertops aren't quite as tough as marble and quartz, but they're still highly resistant to cuts, stains, and the application of heat. An accidental impact can crack tiles, but the cracked tiles are easily replaced. For its lower price-point, a tile countertop is a respectable option for more contemporary-styled homes.
Just note that the tiles will need to be resealed at least once a year to prevent food, oil, and other debris from getting stuck in the grout lines.
4. Crushed Glass
Crushed glass countertops only recently entered American markets. They're made from recycled materials, which makes them a great choice for ecologically conscious homeowners. Crushed glass countertops are generally quite durable.
Crushed glass won't scratch or chip. It's stain-resistant and heat-resistant and unlike most natural countertop materials, it's non-porous. Unfortunately, crushed glass is susceptible to cracking at its corners and it can be damaged by acidic foods and liquids.
5. Solid-Surfacing
Often referred to colloquially as "Corian," solid-surface countertops are made from acrylic and polyester resins. Some also contain marble dust. While it is susceptible to scratching, those scratches can be sanded out. Solid-surface countertops are also prone to heat damage.
Some homeowners like solid-surfacing because it offers a wider range of color and pattern choices. For most, though, it's drawbacks outweigh its benefits. Solid-surfacing is expensive to manufacture, cannot be recycled, and costs more than equally attractive but more durable materials like tile.
6. Laminate
Laminate countertops were popular for a while in the 20th century, but they've largely fallen out of favor. This man-made material is stain-resistant, but it's nowhere near as durable as some of the options on this list. These materials can be scratched, cracked, and scorched and is known for being hard to repair.
Unless they have few other choices, today's homeowners generally avoid laminate. That tendency is worth noting if homeowners ever plan on selling their properties. Around 30% of millennial homebuyers, in particular, cite laminate countertops as the least desirable feature in a potential home.
Countertop Materials – The Bottom Line
In luxury homes, it's best to avoid cheap materials like laminate and solid-surfacing. Natural granite and nature-based quartz countertops are the most durable and the most beautiful. Homeowners usually associate these materials with opulence and luxury.
Photo by Callum Hill on Unsplash