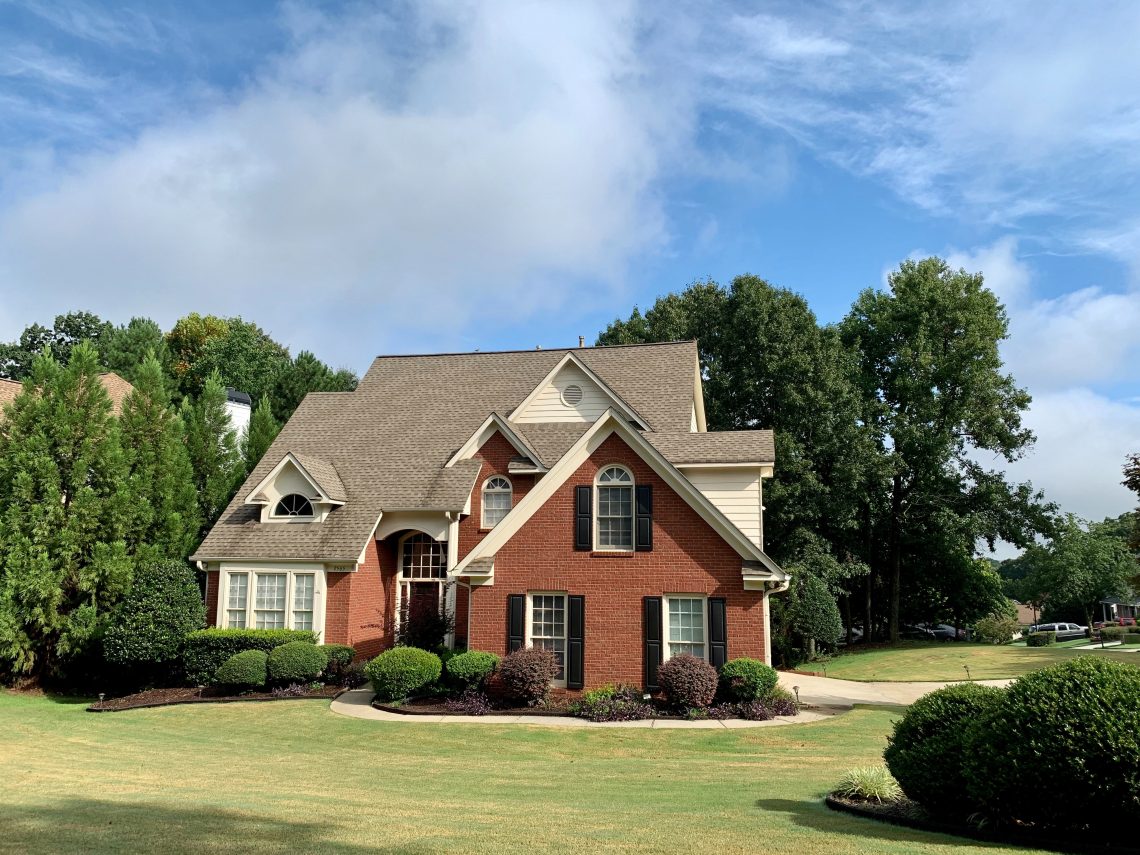 6 Replacements Around The House You Should & Shouldn't DIY
You might be the type of person who likes to take on projects around the house yourself. Or, you might be someone who would rather leave it to the professionals. There are some home improvement projects that are better off being handled by a professional, while others are simple enough for anyone to do. If you're not sure whether or not you should tackle a project yourself, check out this list of six replacements around the house that you should and shouldn't DIY.
1. Replacing Your Own Roof
Those of you who may have a profession in a trade industry such as mechanics or carpentry may feel like you're able to take on most of the handyman jobs of your household. However, when it comes to DIY projects such as scaling a roof, it really is best to leave it to the professionals.
First of all, to be so high up can pose a risk to health if you're not used to working in such conditions each day. Secondly, replacing a roof requires a lot of skill. The signs you need to look for when replacing your roof are issues such as granule loss, and exposed fiberglass.
Only workers trained in the roofing trade know what to look for and how best to replace the affected area. Ask for information from Matador Exteriors about how they can help you replace your roof. Similarly, the experts here can also replace your windows, gutter, and sliding. Gutters are an important part of keeping your home in good condition. If your gutters are old or damaged, they need to be replaced. This is a job that you can do yourself, but it's important to be careful and make sure that you do it correctly.
Therefore, unless you're a professional roofer, it's best to leave this one to the experts. Replacing a roof is a big job and if it's not done correctly, it could lead to serious problems down the road. After all, your roof is the battleground between the elements outside and the comfort of your home.
2. Replacements Around The House – Windows
If your windows are old and drafty, replacing them is a great way to improve the energy efficiency of your home. While you can buy replacement windows at most home improvement stores, installing them is a job best left to the professionals.
If you're in need of some help replacing your windows but aren't sure where to look, take a look online to find the best window replacement company that's right for you. After all, the windows are the eyes of the home!
3. Replacing Cabinet Hardware
Updating the hardware on your cabinets is a quick and easy way to give them a fresh new look. This is a project that anyone can do, regardless of their skill level. Have a quick google for the simple instructions on how to replace your cabinet hardware. Once you're in the zone of the DIY for this job, you'll be pleasantly surprised at how easy it can be.
4. Replacing Light Fixtures
Replacing an old or outdated light fixture is a great way to add a touch of style to any room in your home. This is a relatively easy project that most people can do without any problems. If you're new to taking on any DIY projects in your home and need a bit of guidance, it's best to do some research before, instead of going into the job completely blind. Have a look online at how to replace a light fixture, so that you can make sure you do the task properly and safely.
5. Replacing A Toilet Seat
If your toilet seat is old, stained, or just not your style, you may be tempted to replace it yourself. Replacing a toilet seat is actually a pretty easy task that most homeowners can do without too much trouble.
However, there are a few things you need to keep in mind before you start replacing your toilet seat. First, make sure you have the right tools for the job. You'll need a screwdriver, a hammer, and a wrench. You'll also need to know what kind of toilet seat you have; round, or elongated. And lastly, you need to measure your toilet seat before you buy a new one. To do this, you'll need to measure the width of your toilet bowl and the distance from the front of the bowl to the back. Once you have these measurements, you can buy a new toilet seat that will fit your toilet perfectly. With the right tools and a bit of guidance, you'll be able to do the task blindfolded!
6. Replacing Your Own Furnace Filter
This is a task that you should definitely do yourself, as it's important to keep your furnace clean and running efficiently. Plus, it's a quick and easy job that anyone can do. filters should be replaced every three months, or as often as recommended by the manufacturer.
To do this, simply remove the old furnace filter. Most filters will just slide out, but some may be held in place with screws. Then, Insert the new furnace filter. Make sure it is inserted in the correct direction so that air will flow through it properly. Turn the power back on to the furnace, and enjoy clean air! For more detailed instructions if you're new to replacing a furnace, it's best to ask for advice from a professional.
Replacements Around The House – Happy DIY-ing!
These are just a few examples of replacement projects around the house that you should and shouldn't DIY. When in doubt, it's always best to consult with a professional before taking on any big project yourself. With a little knowledge and the right tools, you can tackle just about anything yourself. But! Sometimes it's best to leave it to the experts – so, check beforehand what you should and shouldn't do yourself when it comes to replacements around the house.