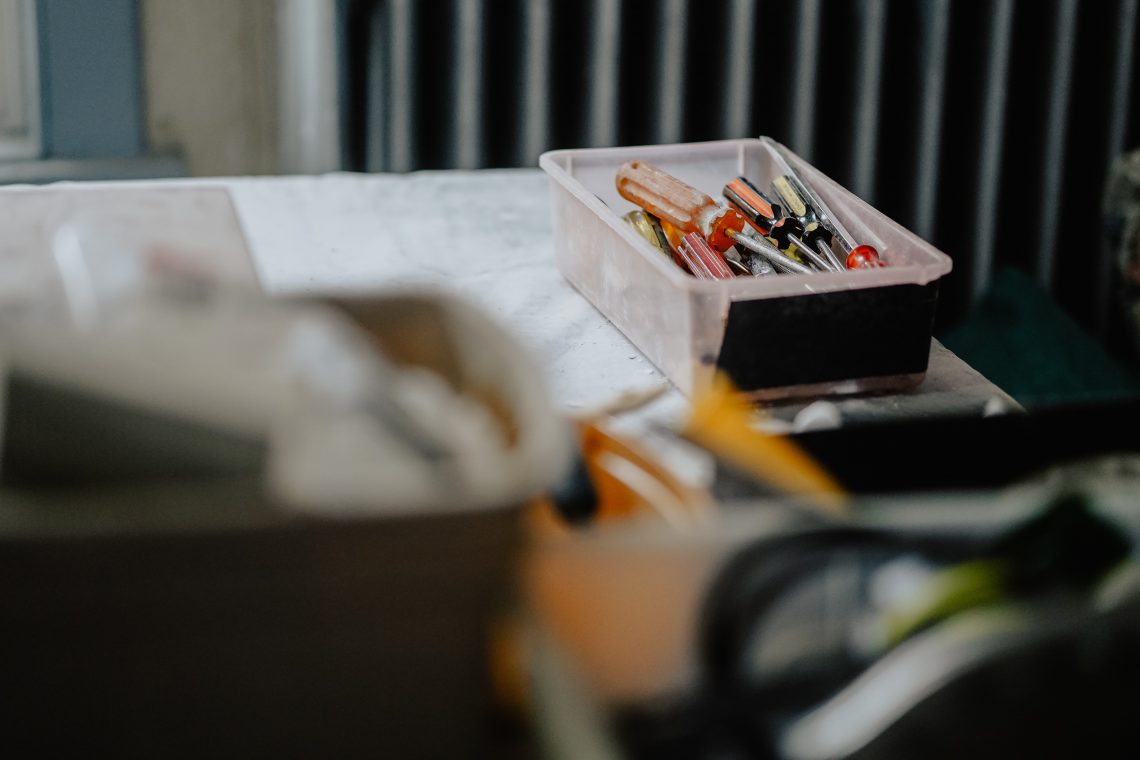 6 Home Repair and Maintenance Tasks You Should Never Do Yourself
It can be tempting to opt for DIY home projects after binge-watching your favorite DIY and renovation shows. This can help you save the cost of hiring contractors and learn new skills. However, while maintenance tasks may appear easy on the television, they can be too time-consuming, daunting, and dangerous to take on by yourself. Read on for six home repair and maintenance tasks you should never handle yourself.
1. Roof repairs
The roof maintains the integrity of your home and protects you and your family from rodents and extreme weather conditions, so it is crucial to fix any issues as soon as you notice them. However, with one-third of home building fatalities resulting from falling off the roof, hiring contractors to handle roofing repairs is best. Roof replacement tasks involve working at elevation through a ladder or scaffolding, increasing the risk of injuries and falls, especially when you do not have the necessary access gear.
If you opt for DIY roof repair projects without suitable equipment and skills, you could cause roofing leakages or compromise the structure's integrity. This increases the risk of mold and mildew growth. You will also have to hire a professional contractor to correct your mistakes, which is expensive. Taking on DIY roofing repairs could also void the structure warranty, and you will have to pay for any roofing repair expenses.
2. Electrical repairs
Electrical repairs are some of the fatal DIY home projects. Not only could you electrocute yourself. DIY electrical repairs could result in shock or fires. While you can handle minor electrical repairs such as replacing the bulbs and installing ceiling fans, you should leave major repairs to an insured and licensed electrical technician. These projects include rewiring and extending or replacing electrical circuits.
Working with a technician can enable you to obtain the necessary permits for an extensive project. Professional technicians could also help you maintain the mandated building codes for safety concerns, increasing the probability of getting an offer quickly on your home sale in the future. For safe electrical repair, you can contact electrical repair in Rowlett, TX if you live around Texas.
3. Window installation and repairs
While you can handle some window maintenance projects like deep cleaning the outside and inside your windows, you should consider hiring a professional for repairs and installation. If the windows are not correctly installed, warm and cool air could leave the house, compromising your home's energy efficiency and spiking the electricity bill. Poor window installation also causes water leaks, leading to mold and mildew growth and rotting frames. It also makes your home more vulnerable to intruder break-ins. Y

ou could also disregard the local and state building codes if you opt for DIY window installation and repairs resulting in costly repairs, hefty fines, and failing structures. Taking on DIY window replacements and repairs could also void your warranties, spiking the repair expenses. Working with a professional ensures proper window repairs and installation, helps you keep repair costs to a minimum, and upholds local and state building codes.
4. Plumbing repairs
Plumbing projects such as replacing the faucets, changing shower heads, and even installing new toilets are within the realm of experienced DIY-ers. However, you should seek a professional plumber's services to reroute sewer lines or extend the hot water lines. While these projects are not life-threatening like electric rewiring, they could get out of hand fast, and what began as a water leak could escalate into a flood. This compromises your home's integrity, causes mold and mildew growth, and you could spend thousands of dollars to have the problem fixed.
5. Tree removal
You can easily remove a small tree from your backyard with the right tools. However, large tree removal is risky as you could injure or kill yourself or another person. You may also damage your own or neighbors' property. This results in legal suits for damage caused to neighbors and expensive electricity bills.
If power lines are running in front of your house, the tree or its branches could bring the electric wires down, resulting in severe injuries or death. You should opt for professional tree removal to protect you and your family, neighbors, and the property from the repercussions of handling tree removal by yourself.
6. HVAC system repairs and maintenance
The HVAC uses high voltage electricity, so coming into contact with the unit could be dangerous. Handling HVAC repairs on your own also exposes you to harmful chemicals such as the refrigerant, and repairing the unit without the necessary specialized equipment and tools could damage the unit. For this reason, you should liaise with a licensed and experienced AC repair and maintenance expert to fix any issues with your heating and cooling system.
Endnote
Not all DIY projects result in cost savings. Others like roof and plumbing repairs, electrical rewiring, tree removal, and HVAC unit repair and maintenance could endanger your life, and compromise your property's integrity, so you should seek a professional contractor's services.
Photo by Karl Solano on Unsplash