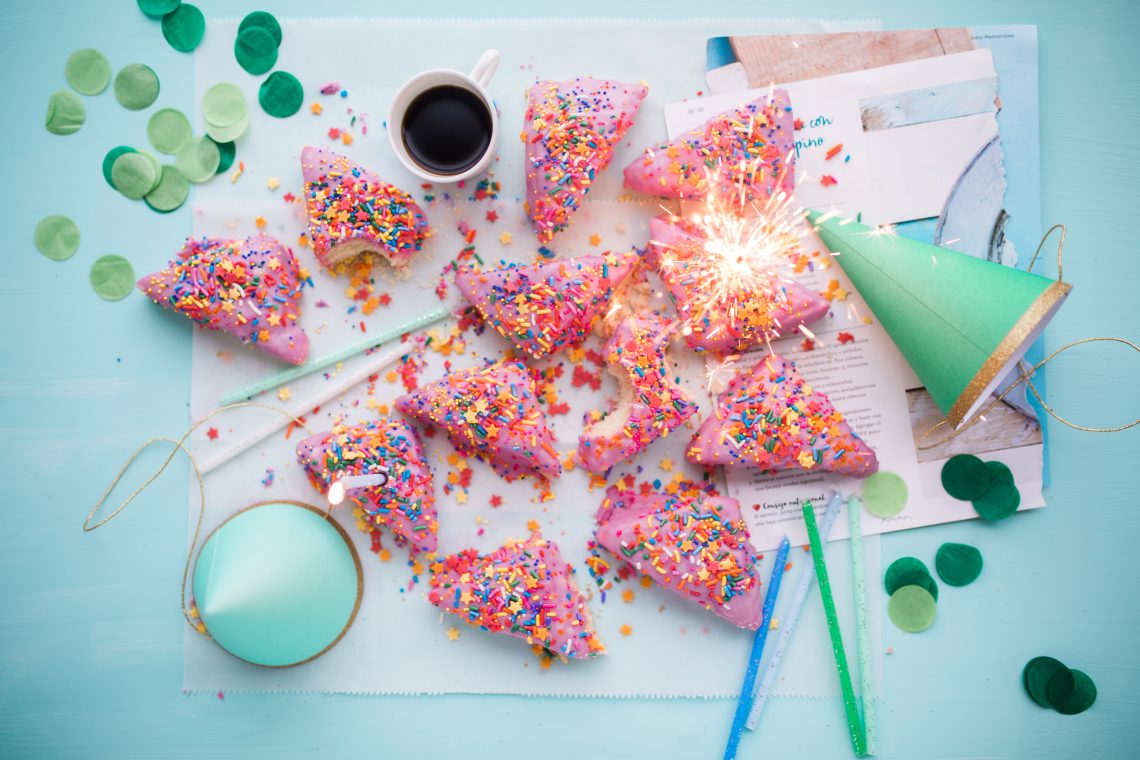 6 DIY Tips For Planning The Perfect Party For Your Kids
There's nothing like the exhilaration and excitement that comes with planning a birthday party for your kids. Whether they're turning two or twelve, there are so many things to consider before you jump into this exciting activity. Here are some DIY tips that will help make sure your child's big day goes off without a hitch!
1. Figure Out Your Budget
No matter what kind of celebration you're throwing for your kids, there are a number of expenses involved. You must consider how much money you want to spend on food and drinks (not just the cake!), decorations, entertainment, and even party favors. So before you start working on the list of invitees, take a few minutes to ensure that all these things fit into your budget.
2. Have a Theme
Theme parties are a great way to spice up your kid's next birthday party. They can be themed for the occasion, the season, or the child's interests. You can also choose a theme based on your child's favorite character or movie.
Every kid has their favorite cartoon or movie character that they obsess about at any given time, and this is why having a theme makes it all the more exciting for them. Whether you're looking for decorations that have a specific character in mind, like Bluey, or a general theme from their favorite show, you can actually find websites that specialize in this. You can find a variety of party supplies on their website instead of scrolling mindlessly through the internet. When planning a themed party, think about what kind of activities would be fun for them—like games and crafts that incorporate their favorite characters.
Try finding printables online if you're stuck for ideas! Tons of websites have free printable templates for making invitations and decorations too!
3. Decorate
Another great way to save money on your child's birthday party is to decorate with items you already have around the house. Instead of hiring help, ask your friends or involve your children in the party's decoration. You can use balloons and streamers as decorations by making them into a balloon arch for a doorway or a table centerpiece. Instead of buying special plates, cups, and napkins for just one day, use the ones you already own! You can also cover an entire tablecloth with crayons and let each child color on it before serving lunch.
4. Don't Forget to Send Out the Invitations
It's important to send out invitations early, so you can get a sense of how many people will be attending. Not only that, but you also want to give parents time and the opportunity to RSVP. The best way to get your kids involved in the process is by asking them their thoughts on what kind of invitation should go out. You can make it as simple or extravagant as you'd like—maybe even enlist their help making some fun decorations for the party!
5. Choose and Gather Materials for Games
If you're hosting a party with little kids, you can get away with tossing around beanbags or playing hide-and-seek in the backyard—but if you're entertaining teenagers or older children, think about how they'll find these activities entertaining.
Do they like video games? If so, many party apps out there will allow them to play over Wi-Fi without having to connect their devices directly. Do they enjoy board games? Then pick some up at your local thrift store! They'll love playing these classics again (and again).
You also want to consider whether your guests will be indoors or out when planning their activities. Certain types of entertainment will be easier depending on where your party is being held.
For example: if everyone has a yard space available for running around in circles until their legs give out on them (which is always fun), then it would make sense for me not only to bring out my old foosball table from college but also some hula hoops (in case anyone wants something active) and maybe even an inflatable obstacle course!
A great activity to do with younger kids is a scavenger hunt. Have little prizes hidden around the house, and they'll have fun hunting down these treasures! You can also make cupcakes or cookies if you're feeling creative. If your child likes crafting, try making paper airplanes.
6. Make the Food Yourself
Making your own party food is an excellent way to ensure that the food you serve at your kid's birthday party is healthy, nutritious, and tasty. You can also save money by making it yourself. If you plan ahead and buy in bulk, then prepare most of the food at home before the event. This way all that needs to be done on the day of the party is heating or cooking any meat or other meals that require time in an oven or microwave oven.
Planning the perfect party for your kids is no easy feat. From picking a theme to decorating your house, there are so many details that you need to keep track of. The good news is that with these DIY tips, you will not only be done in less time but also host a party that your kids will remember for many years to come!