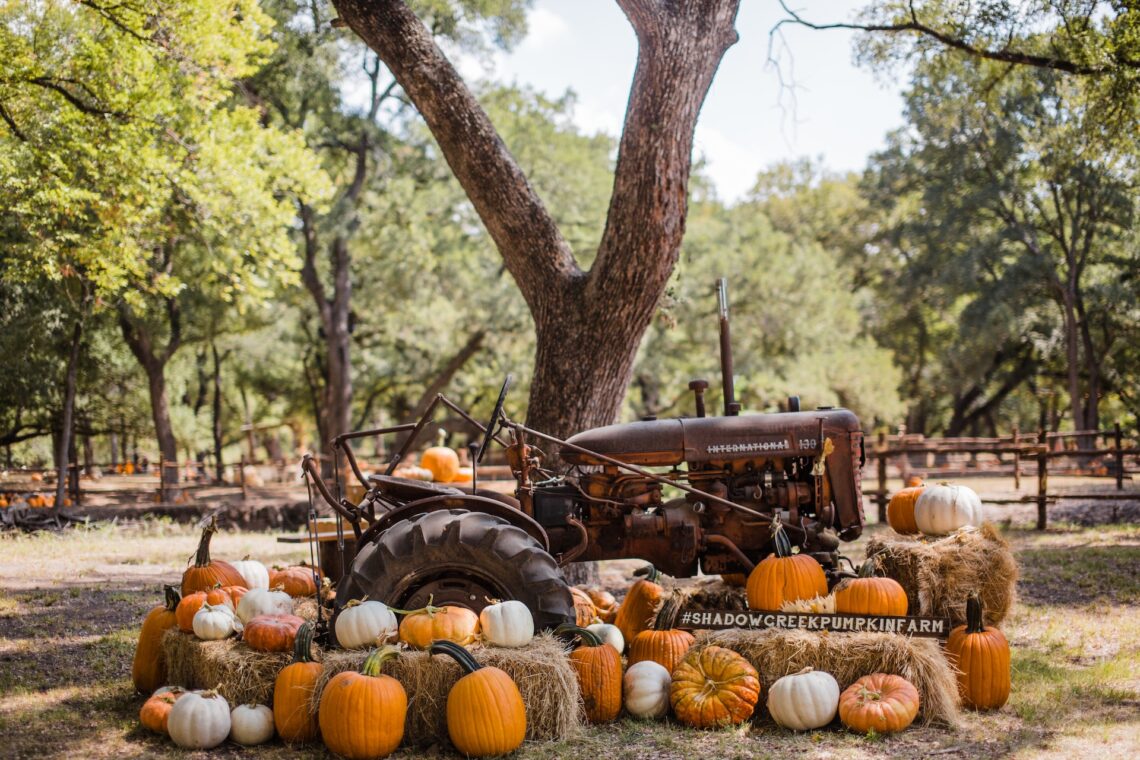 6 DIY Halloween Wreath Ideas for a Frightfully Good First Impression
A Halloween wreath bedecking your door is a brilliant way to put the finishing touches to your seasonal outdoor decorations. To inspire you, here are some ideas to use for a home-made DIY wreath that will have visitors shaking in their boots.
Spooky Spiderweb Wreath: A Creepy Classic
Creepy crawlies become slightly less unnerving when they're part of your Halloween decor. To create this spooky spiderweb wreath, simplicity is key, both in design and execution.
Start with a basic black wire or foam wreath frame as your base; it provides contrast against the white webbing.
Using stretchable cotton (white works best), drape and pull across different sections of the frame to create the illusion of strands of cobwebs.
Add realistic-looking spiders at various spots on the network you've just formed. Different sizes offer variety and depth.
The end result is an uncanny arachnid abode that screams "Halloween Spirit". And if you're already adept at decorating your garden and outdoor spaces, you should also have the fixings needed to hang it on your door.
Bewitching Broomstick Wreath: Spellbinding Charm for Your Door
A broom isn't just meant for sweeping; it's also a must-have mode of transportation for witches on Halloween! This DIY idea transforms your regular wreaths into a magical doorway to the supernatural world.
You'll need miniature witch broomsticks, which are often available at craft stores during the season. Gather six or eight (even numbers work best).
Arrange them in a circle with bristles pointed outwards, securing each intersection point with some strong adhesive.
Boost the spook factor by adding faux raven feathers or tiny snakes nestled within the bristle points.
You could even send out free Halloween invitations inspired by this theme. Imagine how thrilled your guests would be when they get greeted by an enchanting swarm of witchy brooms upon their arrival! Now that's what we call bewitchingly good door décor.
Eerie Eyeball Wreath: Eye-catching Fun and Frights
Turn optimum creepiness into a visual feast with this Eerie Eyeball Wreath. It's part ghoulish, part goofy, and all kinds of Halloween fun. Here's how to make one:
Grab several ping pong balls from the local store. They'll be your eyeballs! Using different colors of permanent markers or paint, transform these blank orbs into variously colored 'sight' globes.
Once they're dry, use a quality hot-glue gun to attach each one onto a foam or grapevine wreath base. Cross eyes, wide-eyed gazes – mix it up for more laughs!
Hang cobweb strands below the eyeballs for extra eeriness. A perfect touch if you're aiming for that "spiders in the eye" look.
Voila! You now have an eerie eyeball wreath that stares right back at your guests, keeping watch on who dares approach your doorstep this Halloween.
Petrifying Pumpkin Patch Wreath: Harvest Time Horrors
Sure, pumpkins are traditionally carved into jack-o-lanterns for Halloween. But why not give them a new role as the leading characters of your door decoration?
Start by purchasing or making miniature fake pumpkins. Vary their sizes and colors for visual interest.
Arrange these beauties around a circular grapevine wreath base, securing them with hot glue.
To enhance its petrifying potential, you could optionally paint ghoulish faces on each pumpkin. Maybe even add some faux moss to mimic an overgrown pumpkin patch.
These steps will result in a delightful yet perturbing cluster of grinning gourds greeting every passerby! With this hanging on your front door, it's like bringing the magic of a haunted pumpkin patch right to your doorstep.
Ghostly Glow in the Dark Wreath: Light Up the Night with Scares
What's scarier than a chilling Halloween wreath? How about one that continues to spook even when the sun goes down!
Purchase transparent or white plastic ornaments. Apply some glow-in-the-dark paint on them, and let it dry completely.
Next, arrange these orbs around a wire or foam wreath frame using hot glue. Be sure they're spaced out enough for individual silhouettes to be discernible at night.
For added contrast, consider attaching black bats or spiders between each orb.
When darkness falls, your ghostly glowing balls will float eerily against the night sky. Creating this luminary loop guarantees you'll have an unearthly aura illuminating your entrance way past twilight!
Ghastly Graveyard Wreath: Pay Homage to Halloween's Cadaverous Spirit
The idea of bringing a graveyard to your door might seem somber, but for Halloween, it's fitting and fun.
Begin with tiny toy tombstones.You can find them in craft stores or make them yourself using clay or cardboard. Making sure each one has its individual epitaph adds an added layer of intrigue.
Next up are skeletal parts, including little arms reaching out or skulls peeking from behind the stones further enhancing the overall creepiness.
Arrange everything carefully onto a rustic grapevine wreath base. Secure firmly so that no grave artifact is lost to gusts of wind.
This Ghastly Graveyard Wreath may invite spectral guests instead of scaring them away, but isn't that what Halloween is all about?
Final Thoughts
As well as trying out some of these ideas, don't be shy about combining them, or mixing in some of your own imaginative alternatives to get something truly unique!
Photo by Brittney Burnett on Unsplash