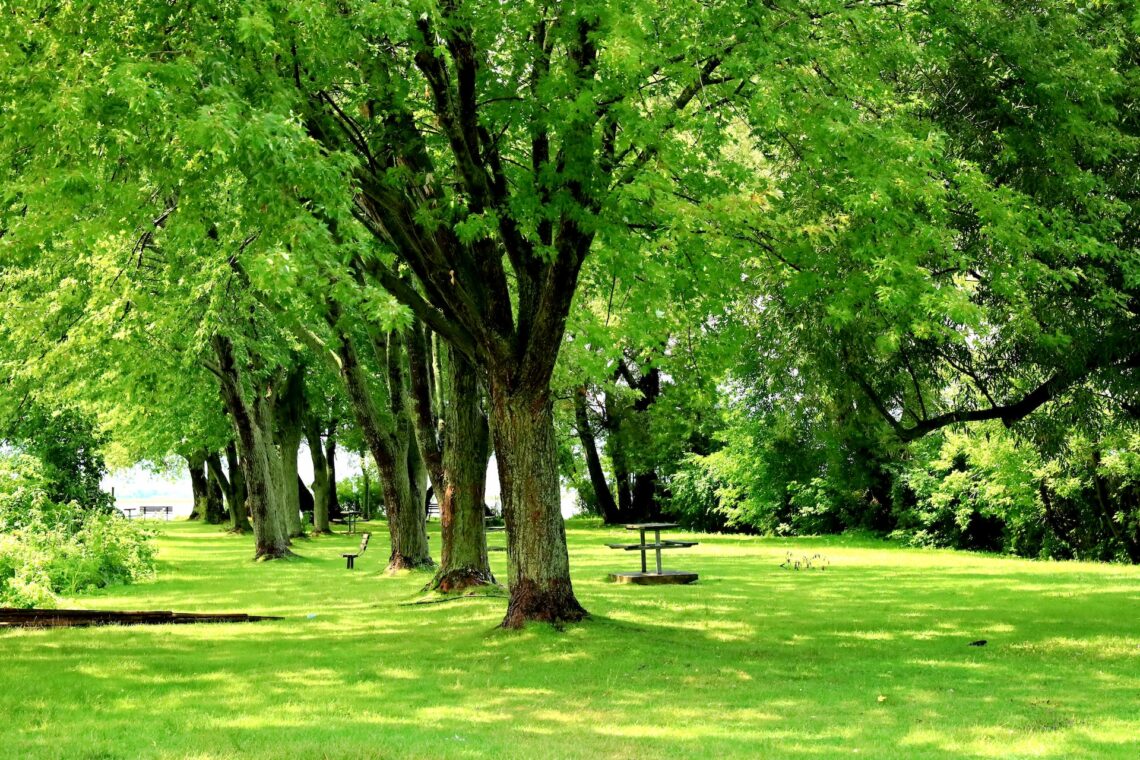 5 Tips For Lawn Care And Maintenance
Being a homeowner requires more than just paying your utility bills. Taking care of your property's appearance and the overall aesthetic is also essential. One way to do this is to properly care for and maintain your lawn. Your lawn is an excellent investment that increases your home's value and curb appeal. However, it requires some good maintenance skills to keep it healthy—from mowing your lawn to hiring a lawn aeration service. If you're unsure where to start, here are five lawn care and maintenance tips:
Remove Weeds And Thatch 
One of the best ways to maintain your lawn is by eliminating weeds. If not removed, weeds disturb the appearance of your lawn and absorb nutrients meant for the lawn. Therefore, removing them is crucial.
You can remove weeds using your bare hands. When doing so, remove the weed's roots when pulling them out. This will aid in halting the growth of the same weed. You can also use a dandelion digger to help remove these weeds and their roots without disturbing their surrounding soil or plants.  
You should also remove thatch from your lawn. Thatch is any dead matter found chiefly on the top of your grass, such as dead leaves or cut grass.
Thatch removal is essential in maintaining the appearance of your lawn and keeping it clean. Also, it helps the grass to get enough air circulation, nutrients, and water. You can complete this task with a lawn scarifier.
Aerate Your Lawn 
For proper care and maintenance, it's essential to aerate your lawn. Aeration aids the lawn's absorption of nutrients and water. It also aids in relieving soil compaction, which may be caused by overstepping the lawn. The relief will lead to the efficient circulation of air on your lawn. It also promotes new growth and helps lawn seeds penetrate and take hold of the soil, making it advisable to aerate your lawn before overseeding.
To aerate your lawn, ensure the soil has enough moisture to allow the spikes to pass freely through the soil. Then you can finish the aeration process by making small holes in your lawn with aerating shoes, a garden fork, or specialized machines. Moreover, keep in mind that the best time to aerate your lawn is in autumn, but you could aerate it every year if your soil is very compact.
Overseed
Another tip for caring for and maintaining your lawn is to overseed it regularly. This will help improve lawn coverage and cover the patchy areas that give your lawn a dull appearance.
To properly overseed your lawn, mow it and remove any weeds. Next, you can overseed your grass at a rate of approximately two to four pounds of seed per square foot. If the patchy area is too big, you can increase the number of seeds to about four to eight pounds per square foot, depending on your judgment. You can use a spreader when overseeding large areas. After, cover the seed with soil and water it.
Mow And Edge The Lawn
It's critical to maintain your lawn by mowing and edging it. However, it's important to note that you must ensure you're not harming the lawn when doing these procedures. Therefore, knowing the best practices for mowing and edging the lawn is crucial. To do this, remember these tips:
Don't mow the lawn when the ground is frozen or wet, as this increases the risk of rut damage.
To avoid unnecessary lawn damage, consider mowing with sharp blades.
Avoid scalping your lawn, as this may result in more bare patches.
Furthermore, ensure you mow and edge the lawn using a sharp spade or an edging half-moon to care for the edges. This will give the grass a nice finishing touch.
Feed Your Lawn
You should also feed your lawn as part of lawn care and maintenance. The nutrients your grass takes up determine its health and its appearance. If you don't provide your lawn with the necessary nutrients, you'll notice a change in its appearance, such as yellowing and patchiness. So, consider this and purchase lawn fertilizer as needed. After applying the fertilizer, your grass will be greener and healthier.
Furthermore, consider feeding your lawn according to the season you're in for the best results. You can feed the lawn in autumn to help it resist disease and survive the harsh winter conditions. In addition, during the summer, you can provide the lawn with liquid feed to help improve the appearance of your lawn. When you feed your lawn, apply about one pound per 1000 square feet to achieve the best results.
Conclusion
While every home should be welcoming, how you care for and maintain your lawn significantly impacts making your visitors feel at home. Therefore, taking the proper steps to care for and maintain it is crucial. Consider the tips above to help your lawn receive better maintenance and care, giving your home a clean, well-kept appearance.