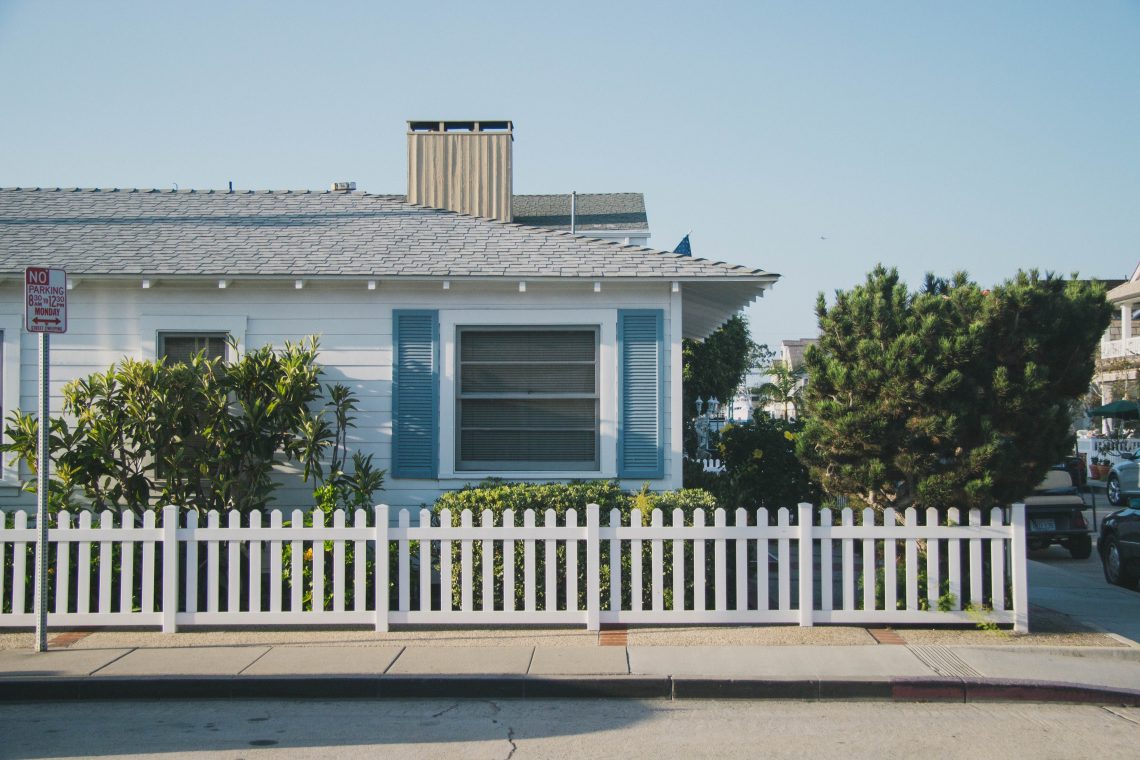 5 Stylish Examples Of UPVC Fencing To Brighten Up Your Home
If you are looking for garden fence ideas to spruce up your outdoor space, we've got five great options that will fit your budget and needs.
When you want a low-maintenance fence that doesn't need to be painted and lasts a long time, UPVC fencing is ideal. You will always be able to select fence panels that complement your landscape precisely, thanks to the wide choice of colors and finishes available.
1) Privacy Fence
Privacy fences can help define your backyard and split it up by adding dynamic aesthetic aspects. They can also assist hide up the unattractive façade of your neighbor's property. There are many privacy fence designs available to enhance your outdoor spaces. However, by definition, a privacy fence offers privacy.
You can add a basic uPVC lattice screen to your garden and to add interest, add plants such as jasmine or fast-growing vines, such as trumpet vine to your privacy screen to turn it into a living wall. The beauty of a lattice is that it provides seclusion while allowing enough light to pass through.
2) Hide the Landscaping Eyesores
Even the greatest landscape design might have an eyesore or two, and they aren't always easy to remove. To ingeniously disguise them, a scalloped picket fence design with flowers and plants is required, so that the so-called "eyesores" seem to be a natural part of the environment. Suppose you have a lot of boulders jutting from the surface that are an eyesore. In that case, imaginative fencing will give an aesthetic brilliance to the situation, instantly transforming it from an 'eyesore' to a cosmetic garden design.
3) Add Curb Appeal With An Arch
A traditional uPVC white picket fence with an entry archway gives the landscape a focal point and frames your front yard for instant curb appeal. These modest additions may serve as a background for a plethora of flowers. Plant colorful and popular plants to bring color and foliage to your garden. Consider installing a lattice to allow climbing vines.
4) Up the Romance With a Floral Arch
Are you growing a rose garden around the garden gate? How can you add some romance to your garden?
A canopy of flowering vines placed around the archway offers a warm welcome. Choose fragrant roses for an enhanced ambience. They look beautiful on white picket fences and gates.
5) Fence off Your Outdoor Dining Space
In an outdoor environment, you should make sure that you create cosy areas where the environment feels very quiet and tranquil.
The dark vertical panels fence off the dining room perfectly.
Choosing a dark coloured PVC fence can give your outdoor area an attractive backdrop beyond the large trees that help it integrate into the landscape.
Fence off a Vegetable Patch
Adding a garden fence to your vegetable garden is one of the best investments you can make. Installing uPVC fencing can improve the look and function of your vegetable garden. An elegant garden fence can also help protect your valuable veggies from pets and other animals while also adding a touch of sophistication to your vegetable garden.
The ideal fence style for a veggie garden is a plain fence or a rail fence. A short fence is the perfect fence height for a vegetable garden. There's no need to worry about uPVC fencing deteriorating like wrought iron or wood fences when watering your garden area.
Conclusion
uPVC fences can provide a natural look to your house, the front and back yards. A uPVC fence posts come in pre-built panels that are simple to install.
Photo by Gustavo Zambelli on Unsplash