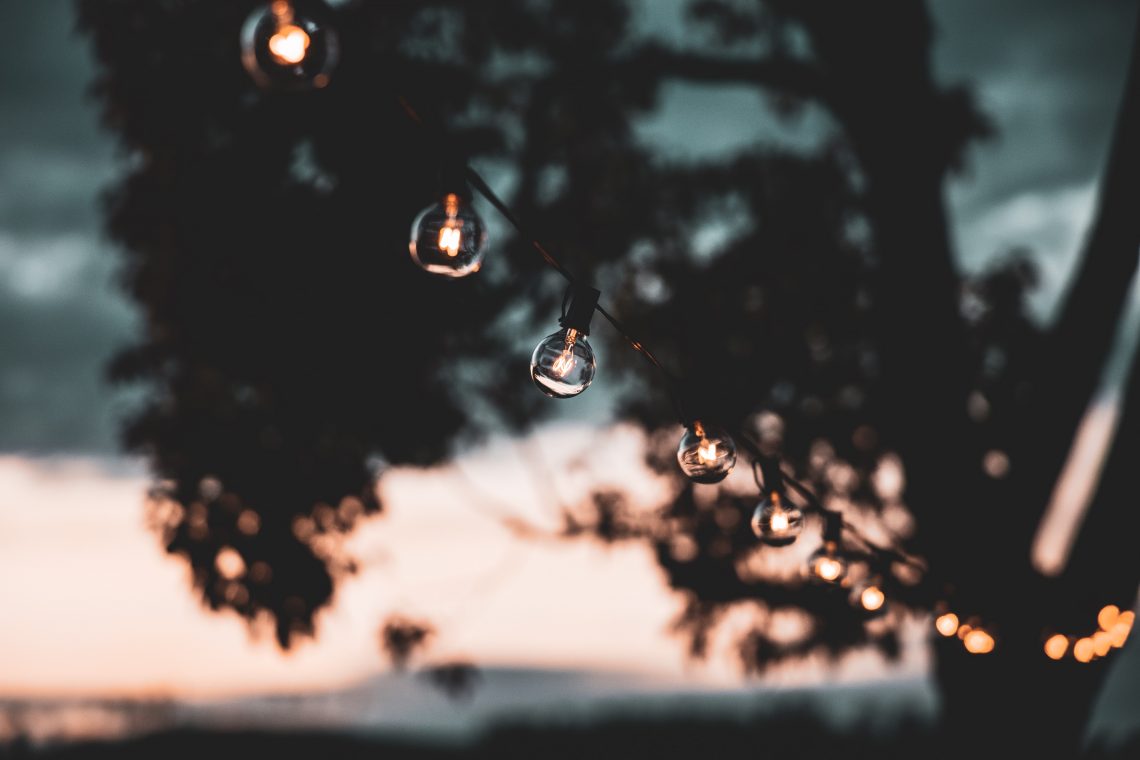 5 Outdoor Lighting Ideas For Your Garden Landscape
There is nothing quite like the beauty of a well-landscaped garden. It can be a wonderful place to relax and enjoy the outdoors. And, with the right outdoor lighting ideas, your garden can be just as beautiful at night as it is during the day. Here are a few ideas to get you started. Are you looking for ways to improve your garden's appearance? Outdoor lighting can do just that by adding beauty and functionality. Here are five ideas to get you started.
Spotlights On Your Garden Landscape
Spotlights in the garden can be used for different purposes. For example, you can use them to highlight a particular feature in your landscape such as a statue or fountain. You can also use them to light up a pathway or driveway using light pole concrete bases. Spotlights are available in different sizes, shapes, and colors. They can be placed on the ground or mounted on walls. The type of spotlight you choose will depend on your personal preferences and the overall look you want to achieve in your garden.
Spotlights are a great way to add interest to your garden at night. They can be used to create an intimate setting for entertaining guests or simply to enjoy your garden in the evening hours. When placing spotlights in your garden, be sure to position them in such a way that they will not disturb your neighbor's sleep or cause any safety hazards. With a little planning, you can use spotlights to transform your garden into a beautiful and inviting space at night.
Outdoor Lighting Ideas – String Lights
Have you ever walked through a garden that was lit up with string lights? It's a magical experience. The lights add a touch of whimsy and romance, making the space feel like something out of a fairytale. And while string lights are often associated with Christmas, they can actually be used year-round to create a beautiful landscape. In the spring and summer, they can be used to highlight blooming flowers and lush greenery. In the fall, they can be used to illuminate changing leaves. And in the winter, they can help bring some light and warmth to an otherwise cold and dark night. No matter what time of year it is, string lights can help turn your garden into an enchanting oasis.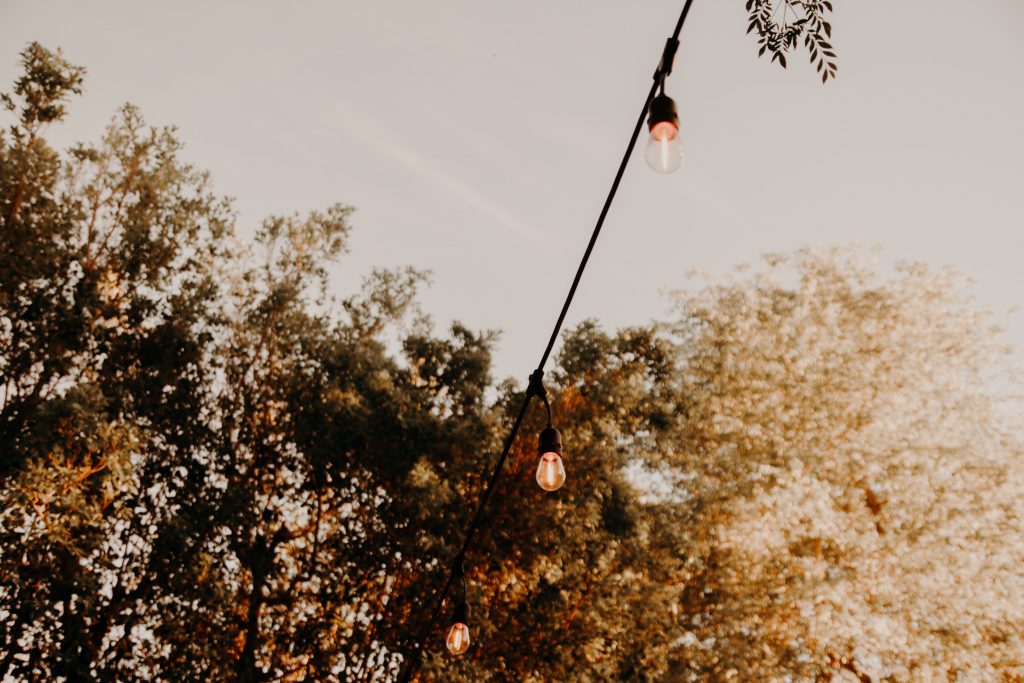 Lanterns On Your Garden Landscape
Garden lanterns come in a variety of sizes, shapes and colors. You can find them made out of metal, glass, wood or even stone. They can be hung from shepherd hooks, placed on tables or set on the ground. Lanterns provide soft light that creates a relaxed and inviting atmosphere in your garden landscape. They can be used to highlight special features in your garden, such as a water fountain or sculpture. Or you can use them to create a path leading to your front door. Garden lanterns are an easy way to add both function and beauty to your garden landscape.
Outdoor Lighting Ideas – Chandeliers
Chandeliers are often thought of as being relegated to the indoor world, but they can actually be a great addition to your garden landscape. For one, they add a touch of elegance and sophistication that can really elevate the look of your outdoor space. But beyond appearance, chandeliers also have a practical purpose. They can help to illuminate your garden at night, making it safer and more enjoyable to spend time in after the sun goes down. And because they are hung from above, they won't take up valuable floor space like table lamps or floor lamps would. If you're looking for a unique way to light up your garden, consider using chandeliers. With a little creativity, they can really help to create a one-of-a-kind landscape.
Floodlights
A well-designed landscape lighting plan can provide both function and beauty to your home. Floodlights are a versatile tool that can be used to highlight features in your garden, create a sense of drama, or simply provide more light for security purposes. When selecting floodlights, it is important to consider the wattage, beam spread, and color temperature of the light. Higher wattages will provide more light but may also create glare or wash-out colors. Narrow beam spreads are ideal for highlighting specific features, while wide beams can provide more general illumination. Color temperature is a measure of the light's warmth or coolness, with lower temperatures creating more natural light. By taking these factors into consideration, you can choose the perfect floodlight for your needs.
In Summary
When it comes to outdoor lighting, there are many options to choose from. Spotlights, string lights, lanterns, chandeliers, and floodlights can all be used to create a unique and beautiful space. Experiment with different types of lighting to see what works best for your home and garden. With a little bit of creativity, you can transform your outdoor living areas into a magical oasis.
Photo by Kristopher Allison on Unsplash