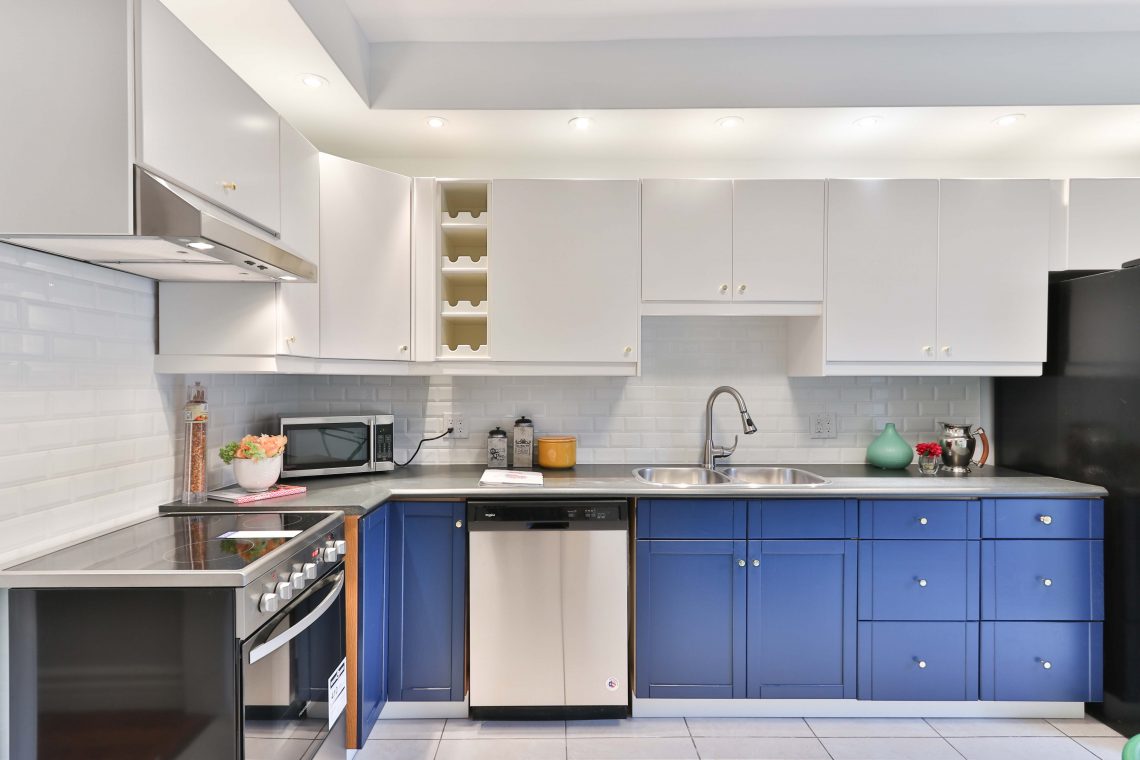 5 Mistakes To Avoid When Painting Your Cabinets For The First Time
If you are thinking about making some drastic changes in your home, like painting your cabinets, you should think of starting from your kitchen. Why? This is because you spend a considerable amount of time cooking for your family. This is because yours is an open kitchen and your kids love to spend most of their evenings with their mum inside that lovely space. But you're not so sure about the expense that the whole makeover is going to entail. However, you can begin with a few painting tasks which are not going to be that expensive anyway.
But before you begin, there are a few points that you need to take into consideration. If you are about to begin painting your cabinets the first time, make sure to do the following:
1. Painting Your Cabinets- Buff Them Up Nicely
Regardless of whether your kitchen cabinets are made of wood, plywood, PVC, or any other material, it is always advised to buff off every inch of your cabinets. This is to make sure that any paint that is already on the surface of these cabinets is removed completely. Buffing or sanding off the surface also makes it easier for the material to grab onto a fresh coat of paint. Your paint is going to last longer and you will not have to give it several coats over and over again.
2. Go For A Neutral Color
If you are not certain about the color that is going to match your walls and other décor elements inside your kitchen, go for a neutral shade. Do not look for anything loud or too bright, especially when you are getting into painting them for the very first time. Neutral shades are also a safe option because they do not strike you the first thing you enter into the kitchen. They can complement almost all types of interiors and other colors inside your kitchen very well without drawing too much attention. If you decide to play with a little bit of texture, a neutral shade ensures that the texture doesn't come off as overbearing or over the top.
3. Do Not Mix Too Much Water
Never mix too much water into your paint bucket. This is going to dilute the paint and the resultant shade is going to look way different from what you saw in the color palette. You do not want that. Add water into the paint very gradually and once you are sure about the viscosity of the paint, stop adding any more water. This way your cabinet painting is going to be less time consuming.
4. Always Perform A Color Test
Once you are certain that you have achieved the right viscosity, it is time to perform a paint test. Yes, just as you would on your skin or hair, it is always advised to paint a section of the cabinet with your desired paint/color. It will give you a better picture of whether your cabinets will look good with that paint or not.
5. Say Hello To A Great Varnish
So, you are finally done with the painting task. What do you do next? You invest in super fine quality varnish and a bottle of polish. These products can give your lifeless cabinets a brand new lease of life. They help the paint bond with the surface of the cabinet and improve its overall durability by multiples. You can even use a coat of varnish on your buffed cabinet panels to give them a rustic appeal. Yes, you can avoid painting your cabinets if you are looking for a more industrial look.
You have thought about painting your cabinets all by yourself and also giving that wall a completely different look by adding a few picture frames to it. But for that you need time. You need commitment and concentration. Hope this blog was able to inspire you in that direction.
Photo by Sidekix Media on Unsplash