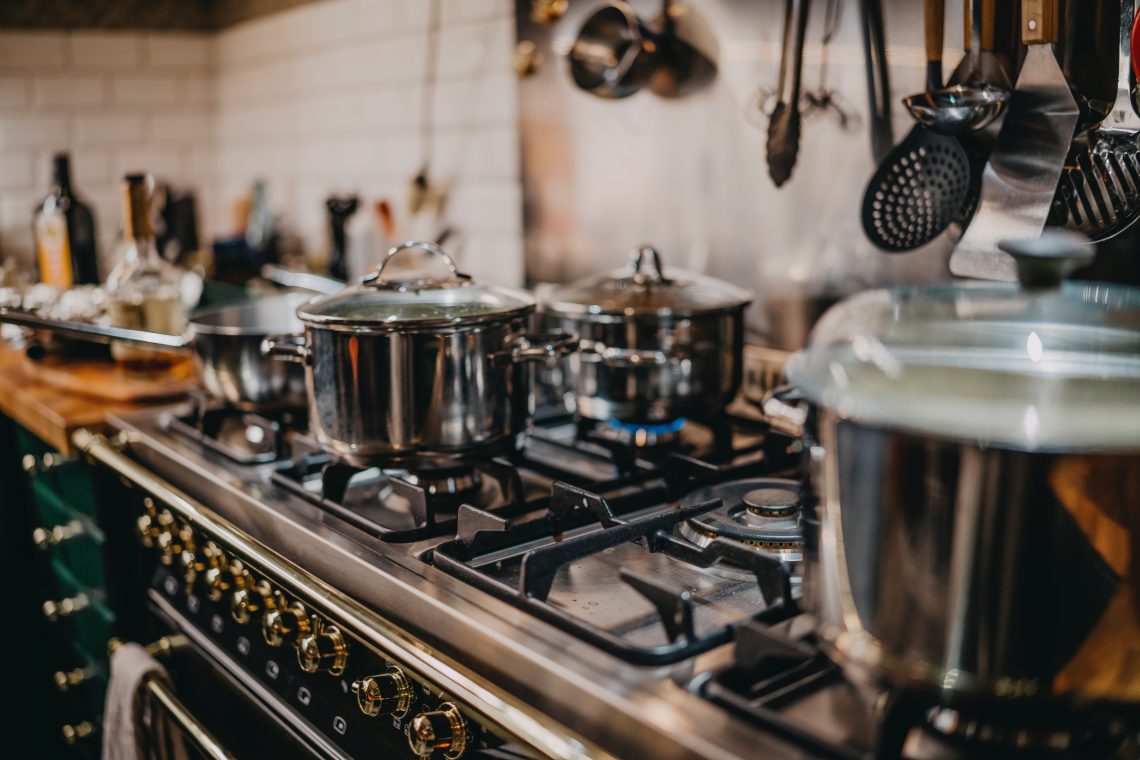 5 Home Appliances You Should Never Buy Cheap
Everyone likes a bargain and wants to buy low appliances at a cost, having high quality. But there are some appliances. If you spend more on that, then it's ok because they are worth paying. We advise going through different stores, such as at buy low Atlanta store, to get your desired features' appliances.
Don't compromise on the quality of the products related to your health, safety, and loved ones, so pay a little more but get the best things. But also keep in mind that high price is not the indicator of having good quality, so, check whether the appliances are worth paying more. Furthermore, it may be worth opting for a home warranty plan that covers any repairs that may occur down the road..
This guide will discuss five home appliances that you should never buy cheap, as you will not get quality ones. Let's start with what they are.
Washing Machines
Washing machines are an essential appliance for any house as they make the household's tasks so much easier, especially if you have a big family. They wash up your loads quickly compared to washing with hands when you have the quality ones.
You should keep in mind how long-lasting they are, how easily you can fix them if something goes wrong, and how eco-friendly they are if you are buying one. A low-cost washing machine is more likely to score faultily on each point.
If you purchased a cheap washing machine, it is possible that it breaks down sooner and is not easy to repair. So it means don't save money initially while buying a cheap washing machine as you will lose in the long term.
When Should You Buy It?
August is a suitable time to buy a washing machine. Almost all the prices are lower than the average. You can also buy them on Black's Friday sale. In September and October, prices are high, while December, January, and February are the cheapest months to buy.
Fridge
The primary function of the fridge is to keep the food cold. Due to cold temperatures, the bacteria cant grow on food, and the food remains fresh for a long time. For example, the milk will spoil in two or three hours; but, milk will be fresh for a week even at reduced temperature.
So when you buy a cheap fridge, it means you will increase the food shopping costs as the food in the refrigerator will not be fresh for a long time. On the other hand, if you purchase a good quality fridge, it will last for years to come. Get the best quality fridge at buy low Atlanta store to save food wastage.
When Should You Buy It?
Don't buy a fridge in the summer if you want the best deal. You can buy it in December and January. Black's Friday and Boxing Day are suitable for getting the fridge freezer.
On these holidays and big sales, you should visit big Malls and stores such as at buy low Atlanta store to achieve your expected results.
Oven
An oven is also an essential appliance for the home. It helps you to cook food. When you live in a home where people love food, you need to cook every day, so buying a cheap oven can make your job more difficult. Also, it will take extra hours in mealtime in the kitchen, which of course no one wants.
The cheap oven can break down quickly and has a higher tendency for faults that can leave you unable to cook for most of the time, disturbing your daily routine.
When Should You Buy It?
The best time to buy an oven is September to October because new models hit the sales floor each winter. You may also be able to get a deal in December and January on the very last models left in the market. Out of four, three ranges are less than the average price.
Dishwasher
A dishwasher is also a necessary household appliance. It is a machine used to clean dishware, cookware, and cutlery automatically. Unlike regular dishwashing, which depends upon physical scrubbing, a dishwasher uses a spray to clean the utensils.
Purchasing a low-cost dishwasher will make your life inconvenient because you will need to repair the dishwasher again and again. A cheap dishwasher will not clean the utensils in a better way, so it will enhance your budget instead of saving.
When Should You Buy it?
Model year clearance time is the best to save money on the dishwasher. In May, the clearance sale can be your best bet for saving big cash. You can also look for good deals on dishwashers starting from September and running through November.
Boiler
A boiler is a closed vessel that is for fluid heating. It exits the heated fluid inside it for heating applications such as water heating, central heating, cooking, and sanitation. The most common way of heating homes in certain areas is using a boiler.
The boiler's working process is called radiant heating, heating objects in homes by sending heat waves. Selecting a new boiler for your coming winter can be a challenging job, but you have to keep in mind the quality of the boiler. The durability of a boiler is critical in purchasing it.
A cheap boiler can't be so durable, and energy-saving as a high quality and high priced boiler can do.
When Should You Buy it?
If there is a need for a new boiler, spring may be the perfect time to purchase it. Many companies put on sales to help offload last year's stock. By taking advantage of the spring sales, you can make considerable savings.
Benefits of Buying Fancy Home Appliances
Sometimes we prefer cheap appliances due to inappropriate income or insufficient pocket money. But to make our life easier, we need to make our purchase the best one and at the right time. Appliances are something you will use every day and directly impact your daily life.
We have to ensure the quality of the appliance and not think about the products' price. Some other advantages of high-end appliances are that they can cook meals quicker and add more beauty to your home.
Final Words on Home Appliances
Don't be afraid that high-end appliances will affect your budget very much. There is a significant benefit of high-end appliances; their sharp features. If you want to purchase your house, it will not become a home until you fill it with the right appliances.
Instead of searching at different sites, visit the Buy Low Atlanta store. We feel proud of ourselves for providing the visitors with the topmost appliances at affordable costs.
Photo by 🇸🇮 Janko Ferlič on Unsplash