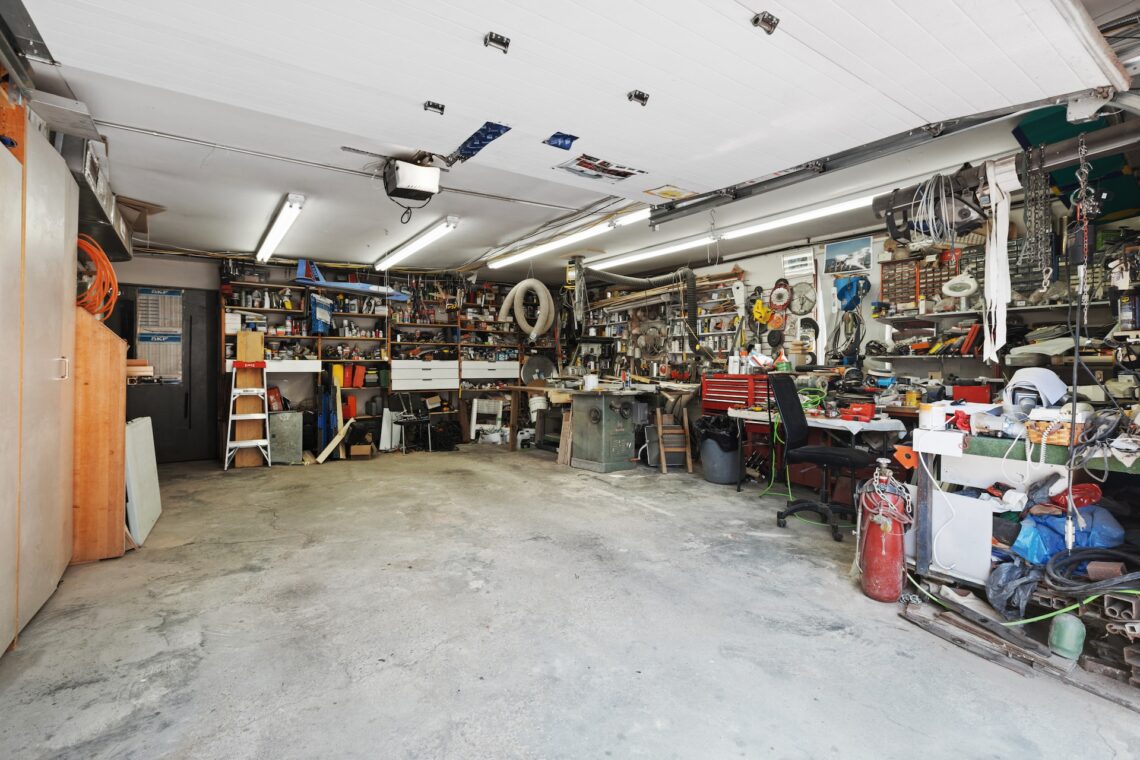 5 Effective Tips for Remodeling a Garage
Did you know that approximately 55% of all Americans spend 1 to 2 hours in their garages each week to work on hobbies and projects? Additionally, 24% of Americans are embarrassed to leave their garage doors open due to the appearance of their garage space. It's all too easy to delay remodeling a garage since the process can seem overwhelming. However, all you need to do is learn a few effective garage remodeling tips to get moving in the right direction. Keep reading this guide to learn five helpful and practical tips for remodeling your garage!
1. Redo Your Garage Flooring
If you're looking for garage ideas, you don't want to overlook the flooring. Most of the time, garages have concrete flooring to support the weight of heavy vehicles. However, garage floors wear down over time, forming cracks. Worn floors can also make your garage look unwelcoming and unappealing. One popular method is to recoat the floors with epoxy. You can typically buy epoxy for less than $35 per gallon, and most garages need up to five gallons, depending on the size.
You can also consider hiring a professional company for your floors. Upgrading to coatings like polyurea will ensure your floor stays chip-free long-term. It can also withstand oil, gasoline, and grease, and you can choose from various decorative finishes to match the theme of your garage design. You can visit this web page for more information.
2. Add Cabinets
Cabinets are an excellent and effective way to increase storage and organize your garage space. If you have a two-car garage, you'll usually need to place the cabinets on the back or side walls. For a one-car garage, it's best to place cabinets at the back of the garage. You'll need to take a look at your garage layout to see what works best for your garage space.
If you have a two-car garage, you should plan to spend between $2,000 to $5,000 on cabinets, depending on size and customization factors. However, if you're only looking to buy basic cabinets to install yourself, you'll only spend a few hundred dollars. Be sure to evaluate how much storage you'll need and consider installing a workbench for additional countertop space. If you do a lot of tinkering in your garage, cabinets should be the focal point of your design.
3. Add Insulation
Regardless of whether you have a detached or attached home garage, having enough insulation is essential. Remember, if you have an attached garage, you'll have rooms in your home that share either a wall, floor, or ceiling with your garage.
If your garage isn't insulated, it will be challenging to regulate the temperatures in your home since cooled or heated air can easily escape. This will affect your energy efficiency since it causes your A/C or furnace to work much harder.
In addition, you'll want to protect your car and other tools and equipment from extreme temperatures if you have a detached garage.
You can also consider getting an insulated garage door, especially if you plan to use your garage as a key part of your living space. If you want to keep your budget down, add weather stripping on the sides and bottom of your garage door to reduce drafts.
4. Paint Your Garage
Adding a fresh coat of paint is a budget-friendly way to spruce up any residential garage. However, painting your garage isn't like painting the rest of your home, so you'll need to take specific steps before you begin.
First, be sure to take down anything you have hanging on your walls. Cover outlets, hardware, and the floor. Paint fumes can be toxic, so you'll need to ensure adequate ventilation before painting. Next, garage walls tend to be unfinished and usually only have drywall and tape. They're also constantly exposed to chemicals and car fumes, so there is a lot of accumulated dust and dirt. Therefore, you'll need to clean the walls with a mixture of dish soap and water. Use a shop vac to remove dirt and debris.
Prep your falls by filling in dents, chips, and nail holes. Additionally, if you have wood walls, you'll need to sand them first.
You'll need a good primer if your garage walls are unpainted drywall. This is because drywall is porous and will soak up the paint, leaving the surface bumpy and uneven. If your walls are already painted, you'll need to determine the type of paint used. A simple way to determine this is to rub a cotton ball with rubbing alcohol over the wall surface. If the paint doesn't transfer, it's oil-based. If the paint comes off, it's latex. Latex interior paint is best for garages because it's water-based, quick drying, and gives off fewer fumes.
5. Improve the Lighting
Lighting is a significant aspect of designing a garage, so it's essential not to forget this when thinking about design plans. There are a few ways you can go about this. First, most garages are very dark and don't have any natural light. Installing windows in your garage is a great way to add natural lighting and extra ventilation.
Windows are especially helpful if you have a workshop in your garage. You can open your windows and allow air to circulate, which helps to remove dust particles and toxic fumes. You'll also need to improve your garage's lighting system, especially if you have dim lights. Many people choose fluorescent lighting, but they aren't the best choice if you live in a colder climate. This is because they don't work well in temperatures below 50 degrees.
LED bulbs are best for cold temperatures or uninsulated garages. Look for LED garage ceiling lights with a motion sensor. You can even find waterproof LED lights designed for garages.
Follow These Tips for Remodeling a Garage
Remodeling a garage isn't easy, but if you follow these tips, you'll be able to stay much more organized throughout the process. Do some research to inspire more design ideas, and consider hiring a professional to help you with the process. Before you know it, you'll have a comfortable garage space you can use for many projects. If you're ready to learn more home improvement and DIY project tips, be sure to check out the rest of our blog today!
Photo by Point3D Commercial Imaging Ltd. on Unsplash