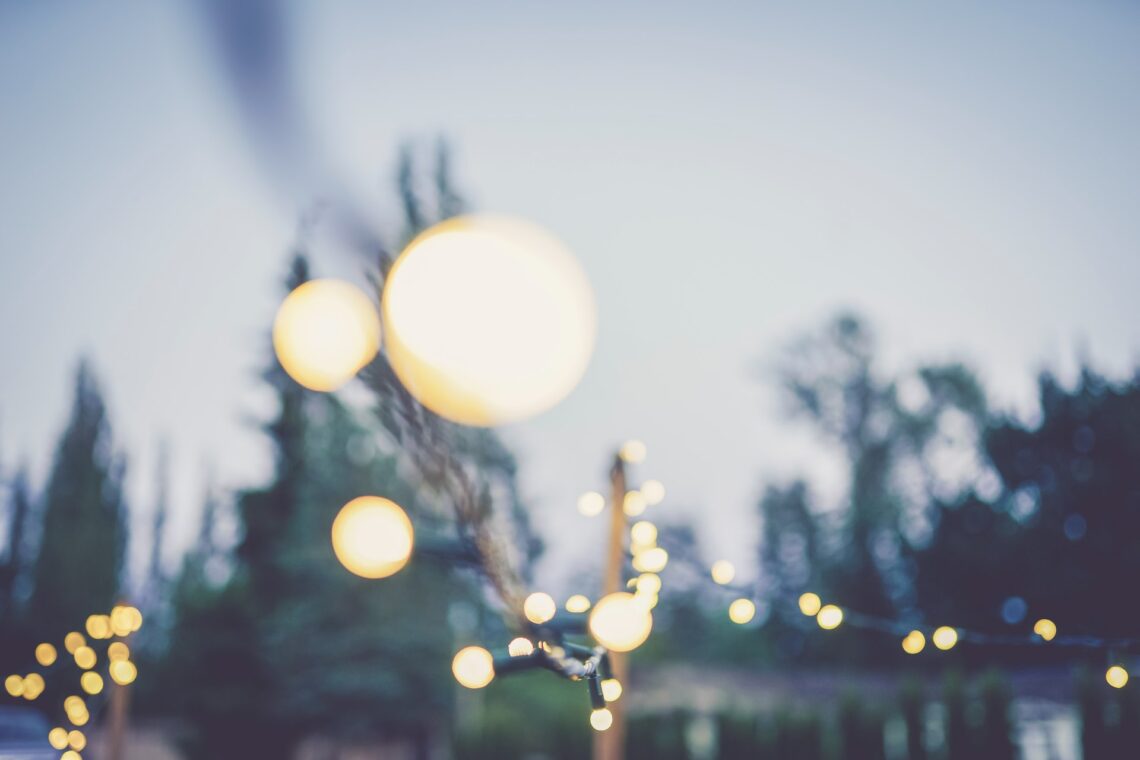 5 Deck Lighting Ideas for Illuminating Your Outdoor Space
Outdoor space makes for a great living space, but it can be not easy to enjoy without proper lighting. You can transform your outdoor space into a beautiful, illuminated area with the right deck lighting ideas. From ambient string lights that bring a cozy feel to eye-catching chandeliers, there are many great deck lighting ideas available.
1. Built-In Floor Lights
Floor lighting is an essential component of outdoor deck space. Built-in floor lights create a subtle ambiance and provide practical lighting for safety when it's dark outside. For an elegant, contemporary look, opt for built-in low voltage LED deck lights embedded into your deck's wood or composite material. This type of lighting will add sophistication to your outdoor space without taking up too much space. You can also get creative with floor lighting. If you have a deck stairway, consider installing built-in lights along the steps for more visibility.
2. Hanging Lanterns
Hanging lanterns are classic deck lighting ideas that will give your outdoor space a cozy, romantic feel. These fixtures come in shapes, sizes, and materials to match any design style. Whether you choose an industrial-style pendant lamp or a vintage-inspired lantern, these lights will add an extra ambiance to your outdoor space. You can also opt for hanging lights with motion-sensing technology for a more practical approach. This type of lighting is perfect for providing a bright light when the sun goes down and will turn off automatically when no one is present, saving energy and money.
3. Wall Sconces
You may have seen wall sconces used inside homes, but they can also make a great addition to your outdoor space. Wall sconces are perfect for accentuating the architecture and design of your deck or patio and will provide soft lighting in areas where you need extra visibility. You can choose from traditional designs that feature glass or metal shades or opt for modern styles with sleek lines and finishes. However, wall sconces require hardwiring, so it's best to leave the installation to a professional.
4. LED Strip Lights
You can never go wrong with LED strip lights, no matter where or how you use them. These lights are perfect for adding a modern, stylish touch to your outdoor space. You can install LED strip lights along the edges of your deck or patio, under furniture, and even around plants and other decorative elements. Several different colors and patterns are available, so you can choose the one that best suits your vibe. The best part about LED strip lights is that they are energy efficient and long-lasting. This means you won't have to worry about replacing them anytime soon, saving time and money.
5. Go Green With Solar Lights
Solar lights are perfect for an eco-friendly and cost-effective way to light up your outdoor space. Solar lights are powered by energy from the sun and are an excellent choice for decks and patios in sunny areas. You can choose from string lights, spotlights, post lamps, wall sconces, and more that will add a bright touch to your outdoor area.
If you're looking for something more unique, you can install solar-powered art pieces or sculptures for a fun effect. With solar lighting, you don't have to worry about running wires or replacing bulbs every few months and can save energy while still having stylish outdoor lighting.
The proper lighting can make all the difference in your outdoor space. No matter what deck or patio you have, there are plenty of different fixtures and styles to choose from that will add a special touch to your outdoor area. From built-in floor lights and hanging lanterns to wall sconces and LED strip lights, you'll find the perfect lighting solution for your deck or patio. If you want something more energy-efficient, solar lights are a great eco-friendly option that will still make your outdoor space look beautiful.
Photo by Chris Montgomery on Unsplash