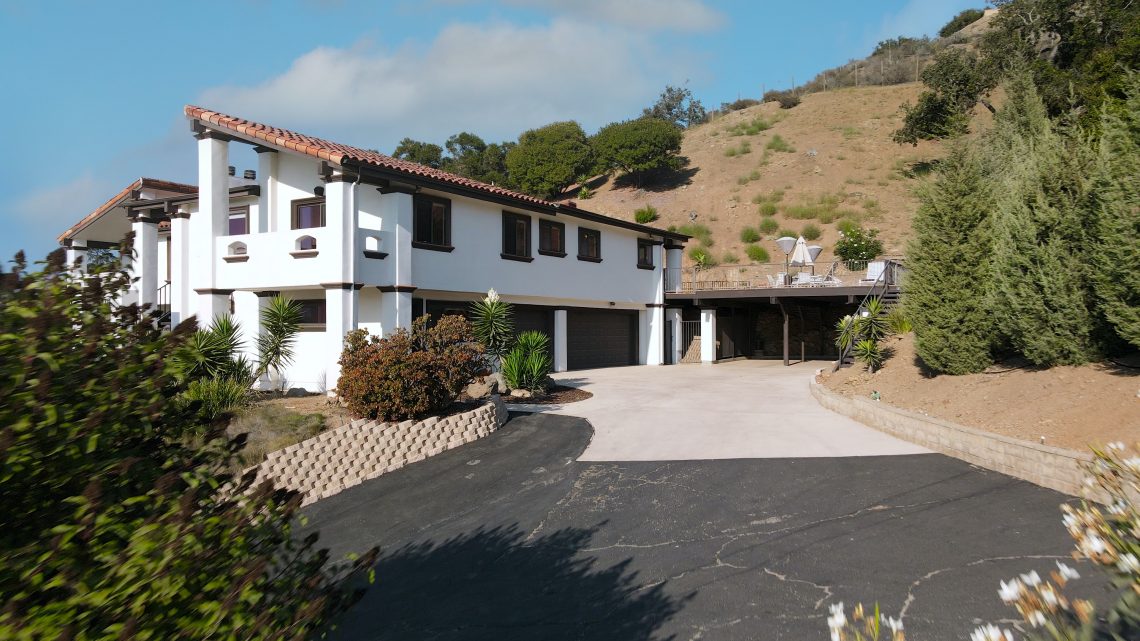 5 Driveway Ideas To Enrich Every Houseowner
A driveway isn't just a place for parking your car. It's also often the first thing people see when they pull up to your home. A great driveway design can significantly improve the appearance of your home. Choosing the right design can help you to maximize the curb appeal of your property while also making it stand out from the rest.
Whether you have a small or large driveway space, there are several things that you can do to achieve a stylish driveway. Below is a list of driveway ideas to help inspire you on your journey to installing a new driveway.
Driveway Ideas Traditional Block Paving
Traditional block paving is used in many driveway designs, and there's a good reason for that. Block paving is incredibly versatile. You can choose from a wide range of colors to suit the aesthetic appearance of your home. From deep modern greys to natural-looking browns – there's something for everyone.
Block paving also comes in various styles and can be laid in various ways to complement your home. You can incorporate patterns to provide a completely unique appearance.
Stone Driveways
Concrete and tarmac tend to dominate the driveway industry. So, if you're looking for something that really stands out, stone is a great way to go. Stone is a material that has been used for walkways, paths, and driveways for many centuries. It lasts incredibly long and can add a touch of class and sophistication to its surroundings.
Stone driveways can make any property look truly majestic with their vintage charm. Give your driveway a rich, premium appearance by laying the stones in smooth lines.
Granite Setts
Granite setts are beautifully contemporary-looking and work well for modern homes. Its striking and elegant appearance brings a touch of class to your home. Plus, they will add a little sparkle to your surroundings.
If you're looking for something a bit more budget-friendly, you may want to opt for Drivesett Argent. This has a low carbon footprint and can make your driveway the envy of all of your neighbours.
Cobbled Driveways
Cobbled stones are the perfect option for period homes. When it comes to achieving a traditional antique charm, cobbled stones really can't be beaten. Try laying them in diagonal lines for a unique appearance, or curve them around your home to complement the property. Cobbled stones can transform your old tired driveway into a very elegant display with plenty of character and charm.
Not only does a cobbled driveway look good, but it is also very tough and can last for hundreds of years. One of the best ways to achieve an eye-catching driveway is to use different coloured cobbled stones to get a varied and aged effect.
Circular Paving
If you want to create something that is completely unique and eye-catching, try adding some personality to your driveway with shapes. There are so many possibilities – especially if you have a large driveway that can accommodate various block colors.
A great way to add some unique charm to your driveway is by laying some Drivesett circles. These can create eye-catching focal points and will work well with other features on your driveway, such as water features or flower beds.
Driveway Ideas and Design Tips
It's pretty obvious that you should choose a driveway design that reflects the space needed for the size of your property. You should consider how many cars will be residing on the driveway and make sure there is enough room for the car doors to open easily.
Make sure your design gives you easy access from the road to your driveway with minimal to no obstructions. Also, make sure there is enough room to allow you to reverse onto the drive from the road if necessary.
Photo by Six Acre Films on Unsplash