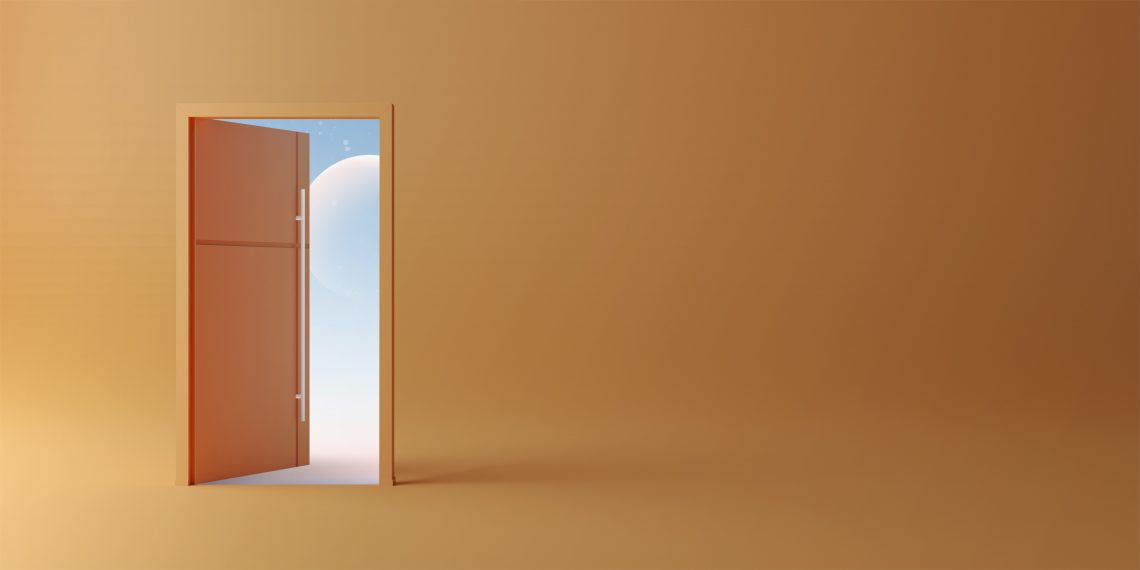 5 Door Styles That Are Trending in 2022
Internal doors have to be the most undervalued element in home design. They do all the heavy lifting, creating privacy and shielding you from exterior noises. But it's not all about security, the right styles can also transform a room or even an entire house. Below are 5 door styles that are trending in 2022.
French Doors
French doors are among the trending door styles in 2022, with many homeowners opting for them in their renovations. If you're looking to update your home's exterior, you'll want to find a door that best reflects your style. Make sure to get one from a reliable brand such as Internal Doors UK to ensure quality.
French doors are traditional and bring elegance to the space. They use multiple panes of glass — usually, six or eight — and can be used as an interior or exterior door. You can open them either inwards or outwards, depending on your preference and where they're located in your house.
They're often used as patio doors, allowing easy access from your kitchen or living room onto the patio or deck. It's easier to move furniture through French doors than sliding doors, so if you're planning to renovate your living room, this is a great option for you. The glass panes also allow more natural light into the space; it's a good idea if you want to brighten up a darker room.
Sliding Doors
Sliding doors are a great way to bring the outside in and the inside out. They come in so many different styles, they're easy to use and can maximize your space by creating an illusion of a larger room or area.
They're also ideal for small areas where you might not have the space for a door that opens outwards. It's no wonder that sliding doors are trending right now and will be for years to come.
When it comes to sliding doors, the first thing that comes to mind is a barn door. However, sliding doors can be more than just a barn door, and they are worth taking into consideration. Sliding doors are not only trendy, but they also save space, and they can be used both indoors and outdoors.
Pocket Doors
A pocket door refers to a door that has been designed in such a way that it slides into the wall, rather than swinging outward or inward. This type of door is usually an excellent choice for smaller homes because it would not require extra floor space for its operation.
Many people love these doors because they can be used in various parts of their homes and offices, from bedrooms to dining rooms. Pocket doors can save you a lot of space because they do not require any extra floor space for their operation. These doors are especially useful if the room you want to place them in has no space for an outward swinging door.
Bi-fold Doors
Bi-fold door styles are doors that open by folding back in sections. They are highly popular because they provide an opening of up to two-thirds of the total door size. The trendy style comes with aluminium frames, and they open by gliding on a track and folding into a small space.
These doors can be folded up to a small space, hence, they provide better space. They allow more airflow, light, and warmth into the house. Bi-fold doors can be customized to fit any desired style. They are available in various designs, finishes, and colors to suit the desired look in your room. The customization also allows you to pick your preferred handles and locks.
Flush Doors
Flush doors are the most widely used door styles that have been popular in the Indian market for more than a decade. In recent times, flush doors have become more of an interior essential than just a simple door with plain finishes. With a smooth surface and subtle finish, flush doors are versatile in nature and can be customized as per your requirements.
Flush doors have always been considered as a choice for budget homes rather than being an interior investment. But with the changing trends and increased awareness among homeowners, they have become more of a creative choice than just a necessity. The best part about flush doors is that they can be easily customized according to your preferences. Whether it is paneling, finishing, or polishing, everything can be altered as per your imagination and taste. These days, flush doors can easily pass off as high-end products with their stylish finish and look.
Conclusion
The 5 types of door styles we've discussed are some of the top trending options moving forward, and designers should consider them when choosing their next-door project. Of course, for any given project, most of these styles could be a good choice. And have you seen any other door trends that you think will catch on in the upcoming years? Share them with us below!
Photo by Zulian Firmansyah on Unsplash