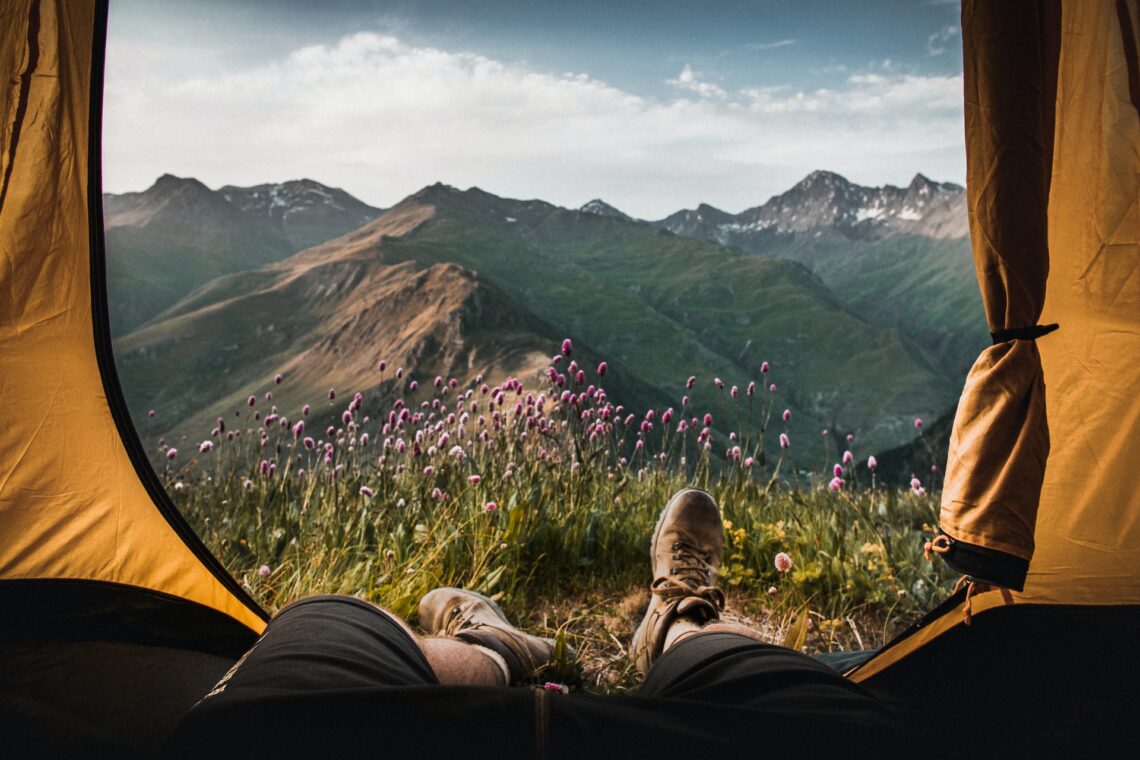 4 Ways To DIY Your Camping Trip into a Glamping Getaway
A camping trip is a great way to spend a weekend or a week's vacation. And roughing-it can sometimes be a great way to get out into the elements and enjoy the nature around you. But not everyone wants the discomforts of camping, like sleeping on rocks on stumbling in the dark around the fire pit. Why not use your DIY skills to transform your camping trip into glamping? Follow these tips, and you'll feel the luxury on your next trip!
1. Fairy Lights
Fairy lights are an excellent solution for anyone looking for an easy fix. They'll brighten up your tent, and you can fully customize the lights hanging to suit you and your style. However, sometimes finding battery-powered lights long enough or with enough battery to last the trip can be tricky.
Instead, why not buy plug-in outdoor lights and power them using your portable power generator? If you don't have one, consider getting one. You'll want a solar-powered generator if you're extra environmentally conscious. They provide clean energy that can be used indoors (in your tent) or outdoors. With no nasty fumes or noises, you can also use the station to charge all your devices.
If you plan on getting one, or you've already made the investment, consider the importance of solar panel cleaning to ensure you get all the energy you need!
2. Reused Tree Stumps 
Deforestation is a huge problem worldwide and so why not consider how you can try to combat the negative impact? Through small acts, you can make a big difference. So instead of buying new camping stools for you and your family, consider bringing an earthy aesthetic to your trip by reusing tree stumps.
You can sand or cut the rounded stumps to suit your desired height. Or, if you have access to large stumps, you can carve designs into them. Friends and family can marvel at your designs whenever you take a trip away.
3. Handmade Bunting 
Bunting is another significant aesthetic game-changer in adding color to your glamping home. You can make bunting out of older bunting or get crafty and start from scratch! Then hang the bunting alongside the fairy lights, so your bunting is always visible.
4. Patchwork Blankets
Having materials recycled and reused as something new isn't a modern idea. Recycling has been an everyday household activity for a long time; before the 1920s, 70% of US cities were already recycling. 
So how can you recycle at home to add a bit of luxury to your vacation? You'll always need blankets when glamping! No matter what season you venture outdoors, it's always better to have too many blankets than too few. So why not make patchwork blankets from old clothes, coats, or pillows?
Patchwork blankets, like the bunting, will give a splash of color to your tent. More than that, they provide the added comfort and coziness of home.
Final Thoughts 
However you choose to add fun aesthetics to your camping home, these four tips will start you on the right path.
Photo by Dominik Jirovský on Unsplash