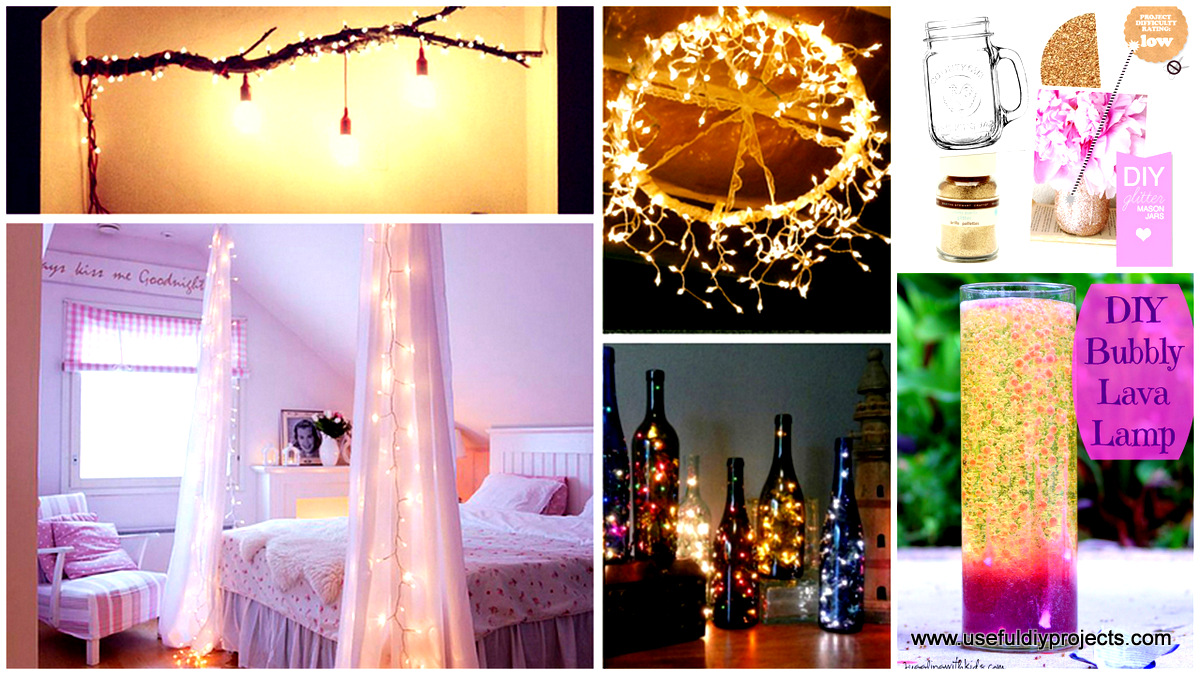 18 Room Décor Ideas for Renters That You Will Actually Like
Decorating a rented space can be quite a challenge. There are few things you are actually allowed to modify in your décor without making your landlord angry. But don't despair, there is hope for you yet in the endeavors of making a rented place your home. Permanent solutions might be forbidden, but there a few tricks to liven up any place and make it more comfortable, cozy and friendly. String lights, flower pots, bed canopies and other as such are presented below to offer you a tiny glimpse into Room Décor Ideas for Renters That You Will Actually Like. Enjoy!
1. String Lights Add Romance And Drama To Any Décor
2. DIY Succulent Pots Are Easy To Make
3. Every Bed Needs A Romantic Canopy To Make The Room Seem More Light And Elegant
4. Bubbly Lava Lamps Were Very In A Few Decades Ago
5.  Styrofoam Balls Covered In Fabric
6. Add Fabric Banners To Your Walls With Funny Or Inspirational Messages To Cheer You Up
7. Add Some Gold To Clear Vases And Pots To Embellish Them
8. Use Tape To Create Picture Frames And Avoid Adding Nails To Your Walls
9. Room Décor Ideas for Renters Add Colorful Pillows To Your Couch And Loungers
10. Use Lucite To Create Coffee Trays
11. Create String Lanterns Using Balloons, String And Glue
12. Spruce Up Some Mason Jars With Glitter
13. DIY IKEA Hack Floating Shelf
14. Use Washi Tape Or Other Sticky Decorations To Create A Statement Wall
15. Create A Storage Ottoman
16. DIY Rack With Hooks Again For Avoiding Using Nails
17. Add Some Stained Glass Candle Holders
18. Beautiful Simple Dream Catcher
How do you decorate your rented place? How does it look and which one of the above projects sounds appealing to you? We invite you to leave your valuable feedback in the comment section below.