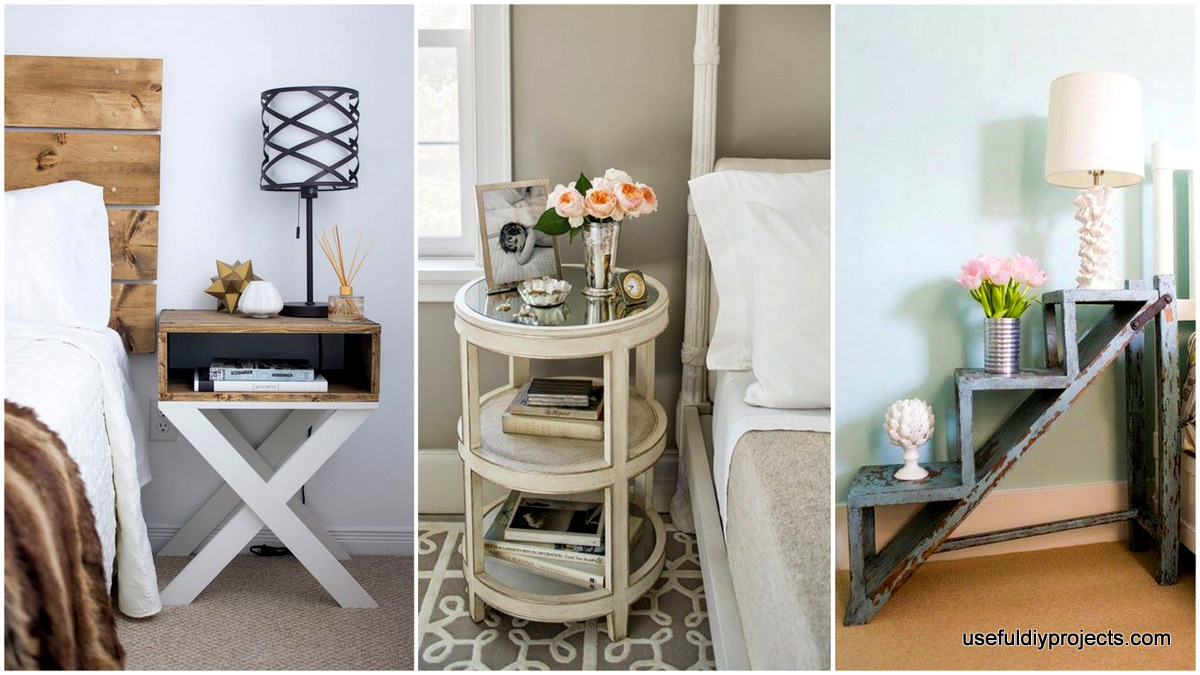 18 DIY Nightstands to Transform Your Bedroom
Bedrooms define a place of great value, immense value, a space in which we rest, relax. The design we give our bedrooms are often close to our personality, they reflect our needs and taste and one piece of furniture that can make or break our design is the nightstand. A collection of simple, beautiful DIY nightstands filled with memory follow, cast a glance.
1. Large planks of wood can make this simple yet modern nightstand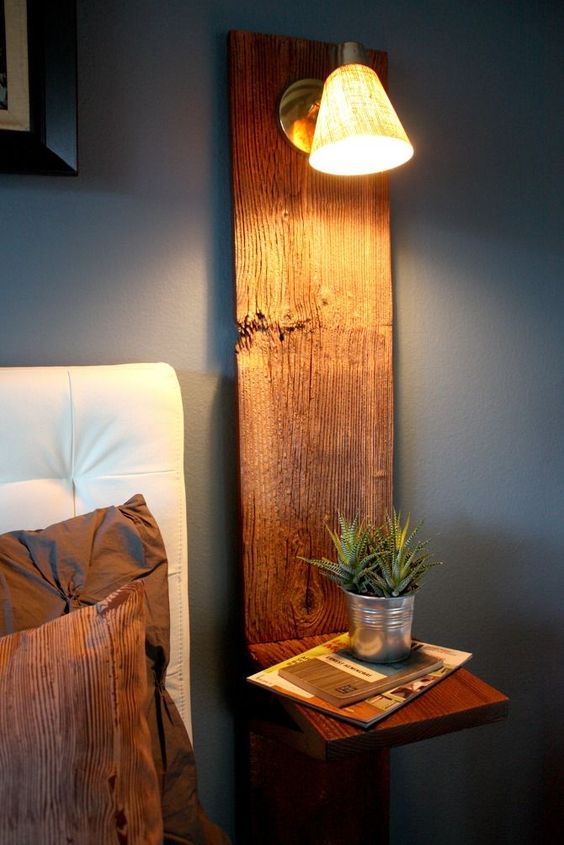 Upgrade your nightstand into something modern, stunning design.
2. Inexpensive wooden box nightstands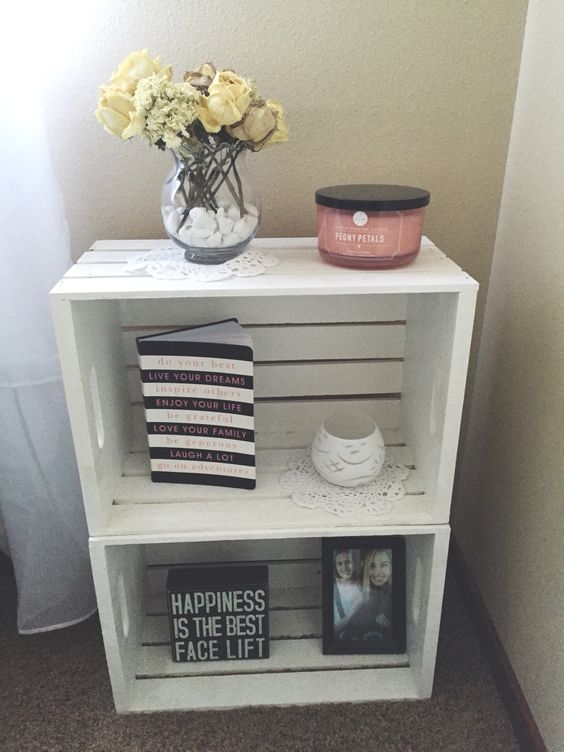 Cheap does not necessarily mean you'll have less than spectacular nightstand, and this design will surely prove that.
3. Old pieces of wood can make this rustic nightstand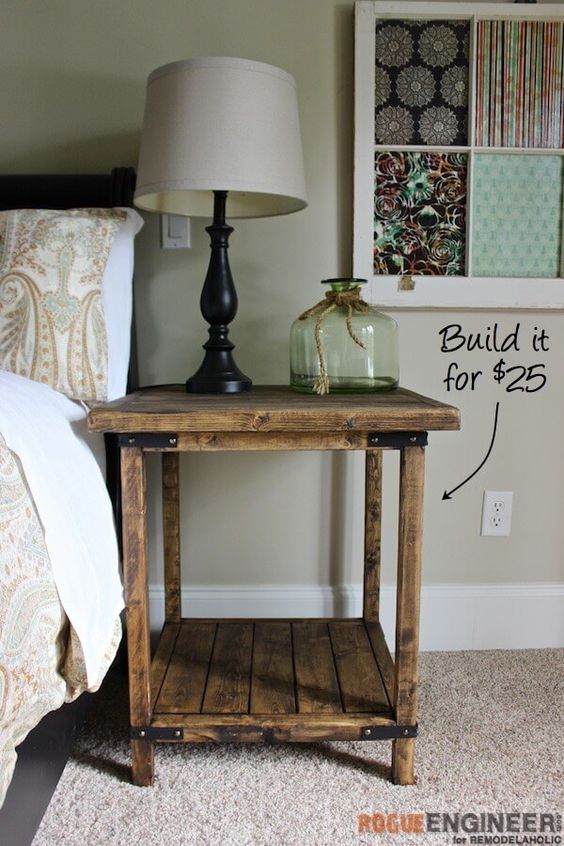 4. Reinvent your nightstand with a diy project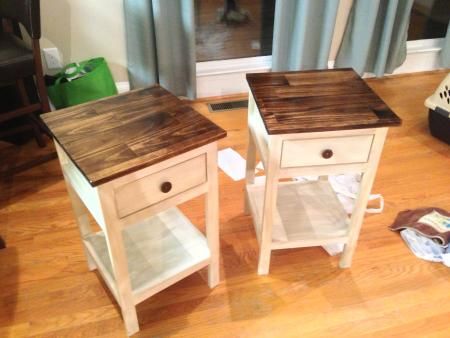 5. Fancy diy nightstand to emphasize your bedroom

6. Transform your old furniture into beautiful nightstands

Thinking of throwing away an old cabinet? Stop because you'll pass the chance of creating this marvelous and high end nightstand !
7. Modern take for a wooden nightstand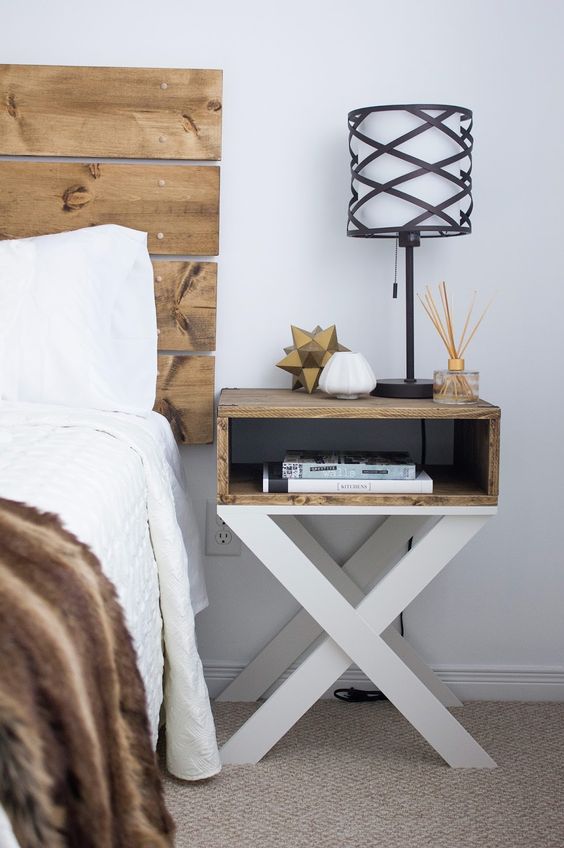 8. Wood and metal perfectly matched in this diy nightstand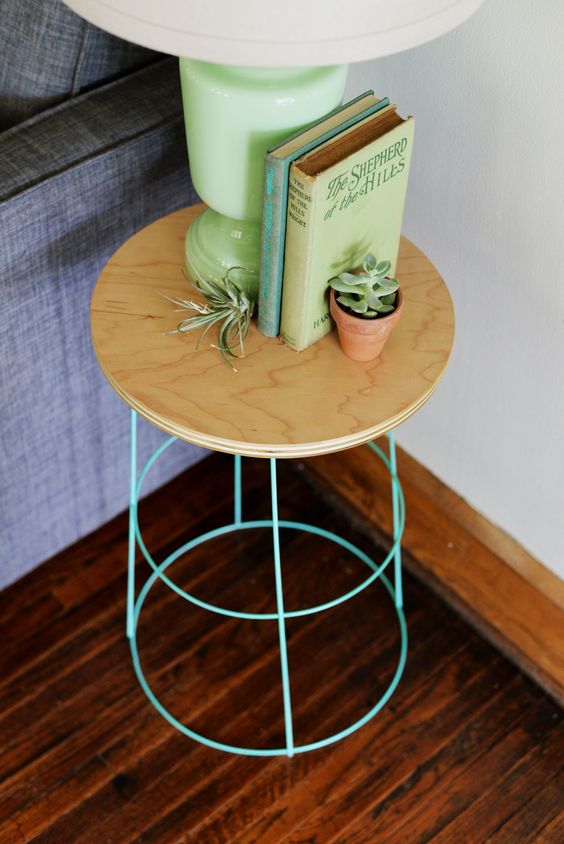 9. Blocks of wood can make a modern nightstand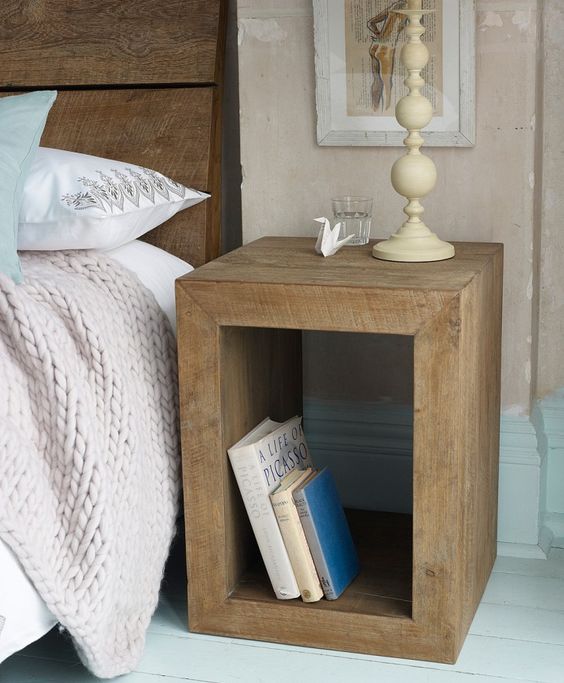 This nightstand not only looks modern, it is also as useful as any other nightstand. The simplicity of the design is definitely its best point.
10. Rustic and modern rolled into a floating nightstand design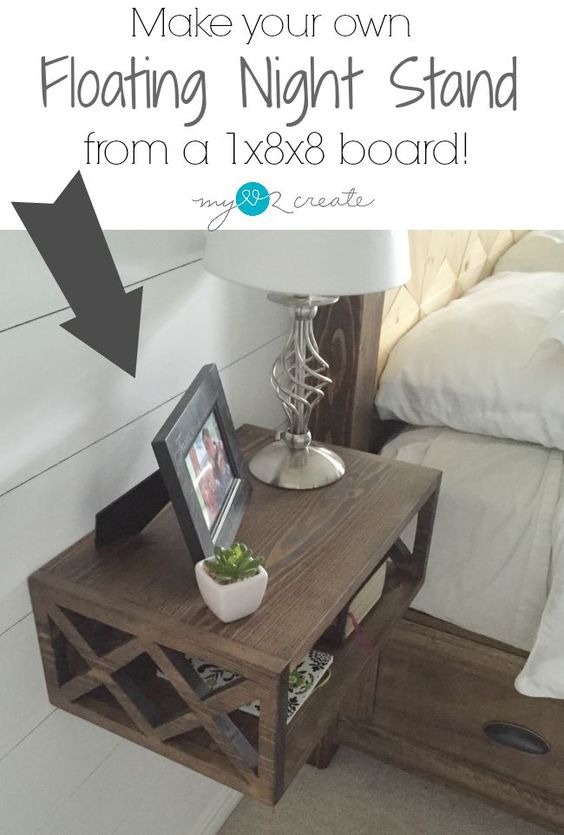 Bored of the common nightstands? Then why not make your nightstand float? There will even be enough space under your floating nightstand for you to put other things.
11. Impressive rustic old cabinet nightstand design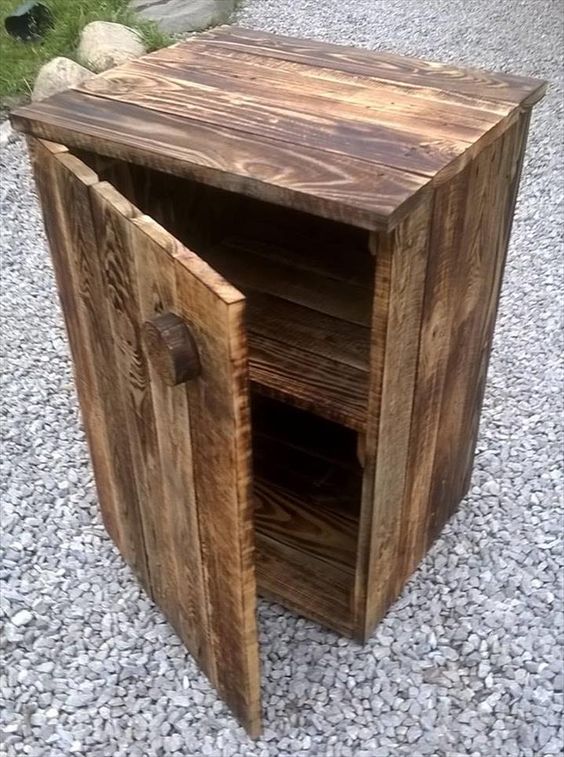 12. Super creative shabby chic nightstand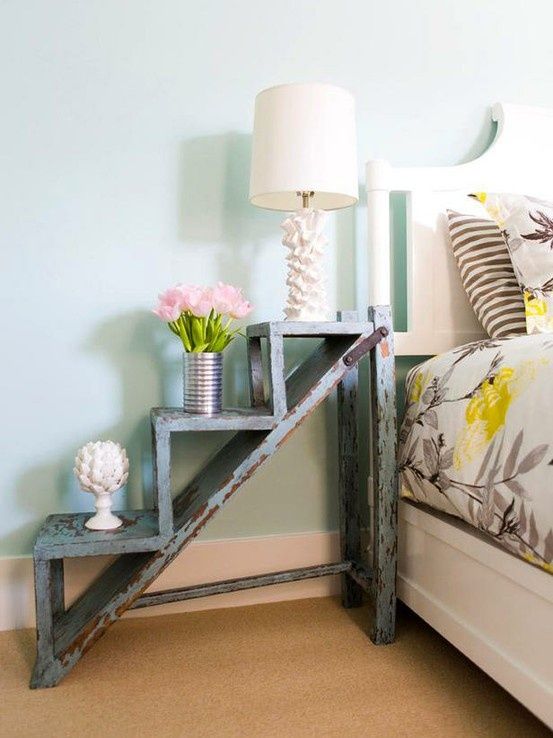 An old ladder for a nightstand? Why not! This will surely make your guests want one themselves.
13. One nightstand for your country lodge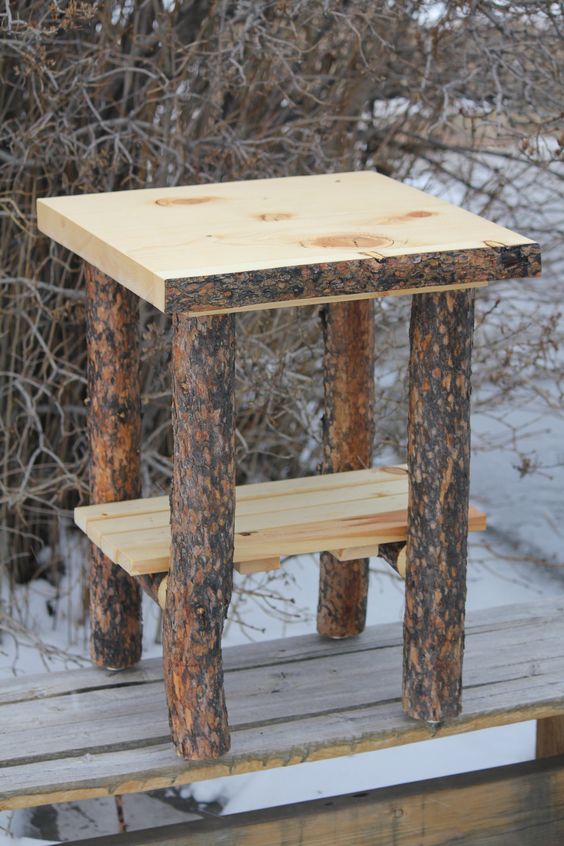 14. Floating nightstand taken up a notch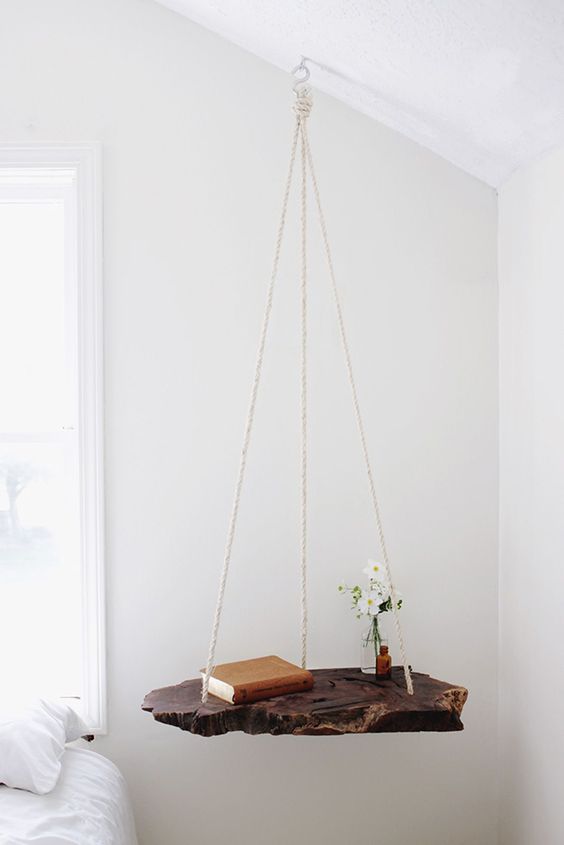 A piece of wood and some rope can make a unique nightstand. It is modern and one of a kind nightstand that will get your approval swiftly.
15. Twist on a crate nightstand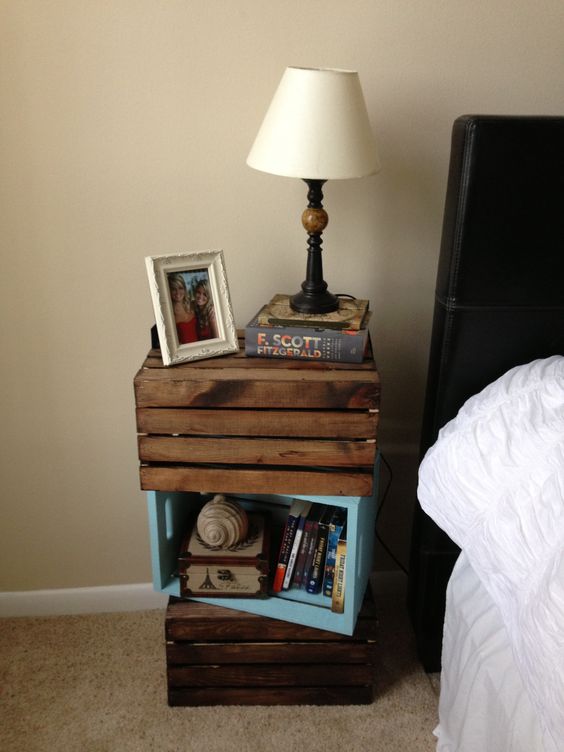 If you are tired of the usual wood pallet design, then this idea should make you want the wood pallet nightstand again.
16. Windows shutters for your diy nightstand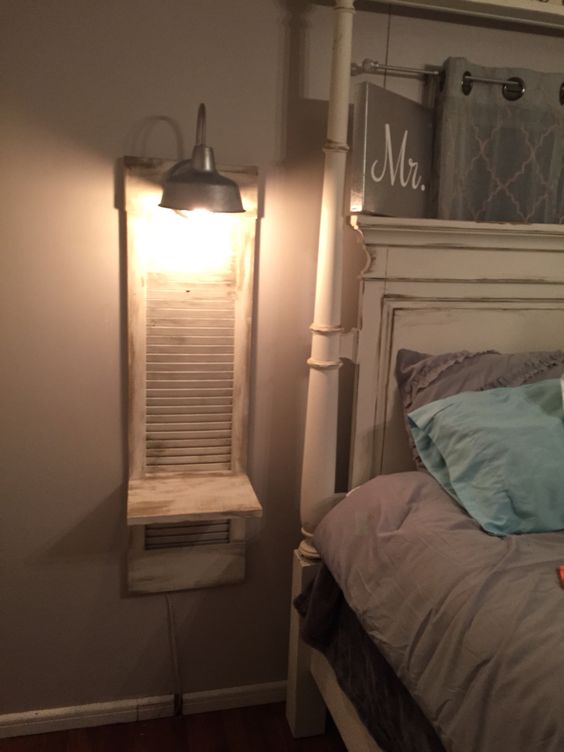 17. DIY nightstand exuding elegance and beauty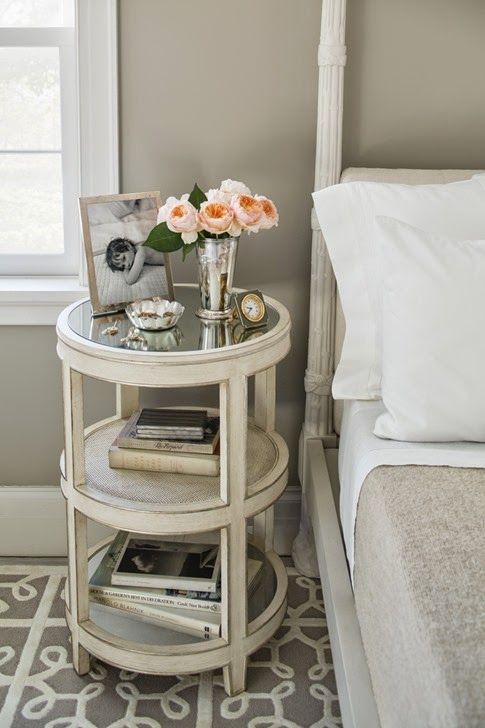 Whether you have a modern or classic theme for your home, this elegant nightstand will surely fit in and make your bedroom better than ever.
18. Transform an old table to beautiful nightstands

Want to save money and still have beautiful nightstands? Then this DIY nightstand idea will definitely make you want to get that old table and create your own nightstands.
What do you think about these DIY nightstands? We would love to hear your opinion on the subject in the comment section below !