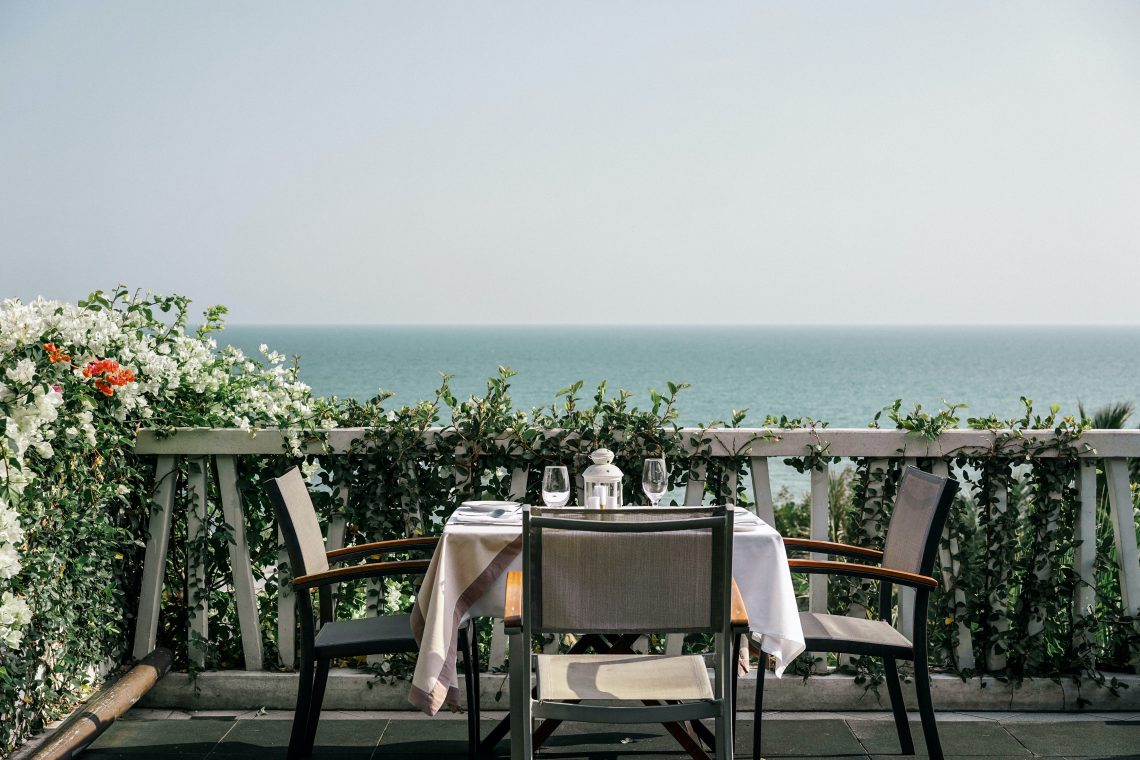 Your Guide To Creating Your Perfect Outdoor Dining Area
If you're thinking of creating an outdoor dining area for your yard, then take a look at our handy guide below. We'll be listing some of the ways you can create your perfect dining space, whatever budget you're on. Keep reading if you want to find out more.
Tables And Seating 
The first and most obvious aspect of creating an outdoor dining area is choosing your tables and seating. This will, of course, depend on your preference when it comes to the style you want to incorporate into your outdoor areas and the budget you have to work with. It also depends on how much seating you need and if the space will be used for entertaining. You may only need a two-seater table, or you could require seating for large groups. In this case, you could consider using bench seating to help create a more communal feel. You will need to consider the type of material you want to use, such as wood, metal, or plastic. The material you choose needs to not only suit the style you're going for but also be hard-wearing as outdoor furniture weathers very quickly.
Covering And Shelter 
To help keep your dining furniture in good condition and provide some shelter if the weather changes quickly, then install a cover or sheltered area over your outdoor dining space. Pergolas make a beautiful addition to a garden and can be fitted with a cover. They also provide the support for growing climbing plants such as wisteria which are stunning when in flower and will add to a lovely space for relaxing and entertaining. If you want something with a more modern edge, you could consider a glass veranda. These can be covered just over the top, or have sides fitted as well to create an enclosed dining space that still allows for a view out onto your yard. If you want something a bit more affordable and more versatile, then an umbrella for your dining area will not only provide shade during intense sunshine but can also be taken down when it's not needed.
Cooking Equipment  
Adding cooking equipment to your outdoor space makes it easier to create meals for you and your family or guests. You won't need to carry food from inside your kitchen to your outdoor areas as it can be easily made and served where you're dining. You may think outdoor cooking equipment is limited to simply barbeques and grills, but there are other options too. For example, the Ooni Karu 12 is an outdoor wood-fired pizza oven, that can produce beautifully cooked pizza within minutes. It's also portable and comes in a sleek and stylish design that will complement any outdoor dining space.
Lighting 
To help create some ambiance to your outdoor dining area and allow it to be used in the evenings, you can add some lighting. This could be in the form of fairy lights, overhead fitted lights, or floor lights. You could also add some real or LED flicker candles to help make your seating area feel extra cozy and aesthetic. You can opt for warm lighting tones if you want to make your outdoor space feel warmer, or if you want more modern lighting then opt for a cool blue tone or white shades.
Heating 
To help you get more use out of your dining space and prolong how much of the year it can be used for, you can add outdoor heating. Your outdoor heating system can be subtle and fitted overhead or can be a stylish feature such as a modern patio heater with a visible flame. As well as electromagnetic heating systems, you could add real fire features such as outdoor fireplaces, fire pits, and chimineas too as another feature for you and your loved ones to gather around of an evening.
Creating A Patio 
If your outdoor space is currently turfed or in need of leveling out, then you could add a patio area to create the perfect surface on which to create your dining area. Patio surfaces can be fitted in a range of materials such as slabs, stone, wood, or a mosaic effect, so it really depends on what would work well with your style and preferred taste. While it might be easier to have a patio fitted, it is possible to do it yourself. There are plenty of tutorial guides and videos available on the internet to help you learn how to fit a patio yourself.
Adding Accessories 
To help make an outdoor dining area feel finished, you can add some accessories and finishing touches. For example, plan how you're going to lay your table with table linen, kitchenware, and table decorations such as flowers or candles. Eating outside doesn't mean you need to compromise on style and comfort. Adding cushions and throws to chairs will help to make sure you and any potential guests are comfortable and can wrap up should the temperature drop throughout the evening.