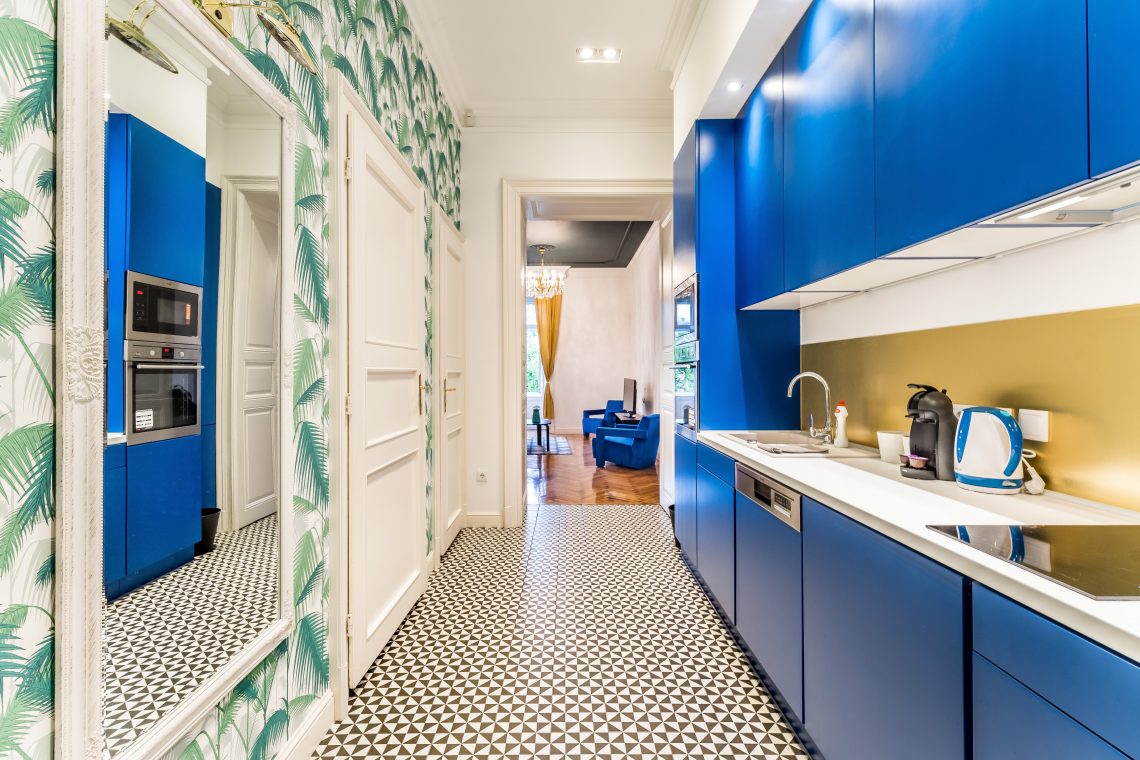 Useful Kitchen Upgrades That You Can Absolutely DIY
DIY projects are a great way to add personality and character to your home on a budget. And when it comes to the kitchen, there are plenty of upgrades you can do yourself that will make your cooking and baking experience easier and more enjoyable. Here are just a few ideas for DIY kitchen upgrades that you can start working on today.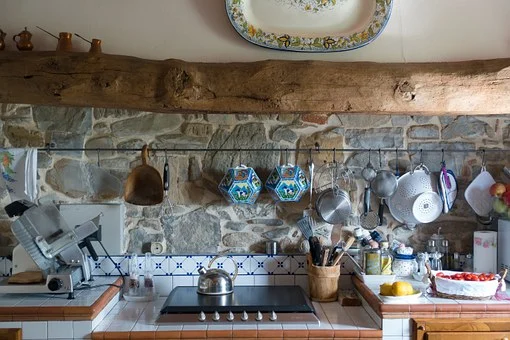 1. Hang Your Pots and Pans
One of the best ways to free up counter space and make your kitchen feel more organized is by hanging your pots and pans. You can do it with a pot rack or hooks installed on the wall.
Not only will this help you save space, but it will also add a bit of style to your kitchen. If you're looking for a pot rack, there are many different options to choose from, including those made from materials like copper or wrought iron.
If you're not sure where to start when finding the right pot rack, take a look online at some of the different available options. Many home improvement stores carry these racks, so you can take a look in person and get some ideas before making your purchase.
2. Replace Cabinet Latches
Consider replacing the cabinet latches if you're looking for something quick and easy to do yourself.
Cabinet latches are small devices that keep cabinets closed when they need to be shut tight, so this is a great way to prevent food from spilling or getting warm in your cupboards overnight.
Replacing the cabinet latches is a simple process that can be done with basic tools in just a few minutes. You can find replacement latches at most hardware stores or online, and they usually cost under $20 per set. All you need to do is remove the old latches and replace them with the new ones. It's as easy as that.
3. Upgrading Your Appliances
Replacing your old appliances with new ones is a significant upgrade that will add function to the kitchen while keeping things fresh and classy. In particular, when it comes to accessories for the kitchen, there are some items you might want to replace right away, such as your blender, cookware, or refrigerator. If your budget allows for it, purchasing all new appliances can be a great way to update the kitchen quickly. Start by researching the best appliances for your needs and budget.
Don't forget about smaller upgrades that can make a big difference as well, such as adding a water filtration system to your sink or getting a new dishwasher that will save you time and energy when it comes to cleaning dishes.
4. Add Seating
One of the best ways to make your kitchen feel more functional is by adding a breakfast bar or banquette seating. If you have an island, this might be as simple as putting down some new flooring and clearing off space for guests to sit.
If your kitchen doesn't feature a large center island, consider building a small table that will fit in your space. You can accomplish this with plywood and two-by-fours to create a simple frame, followed by staining or painting it to match the rest of the room.
5. Painting Kitchen Cabinets
Before you get started on any of these projects, the first step is to prepare your kitchen for DIY work. The biggest step in this process will be painting your cabinets to look new again. If you want to use spray paint, make sure that the cabinet doors are flat. You might need putty on areas with imperfection to get a smooth finish.
Once your cabinets are prepped and painted, it's time for some new hardware. This upgrade makes a big difference but doesn't require much time or money. All you need is a screwdriver, and some new cabinet pulls from your local hardware store.
6. Installing New Lighting
Installing a chandelier or pendant light will instantly brighten up the space, but there are other options as well if this isn't for you.
Shop around at different hardware stores and online retailers for great deals on under cabinet lighting, track lights, recessed lighting, or other fixtures that will make your space feel more polished.
If you have a dimmer switch on the wall, consider adding some new lamps so that you can turn up the brightness when needed and tone things down for those evenings where all you want to do is relax in front of a fire with a good book.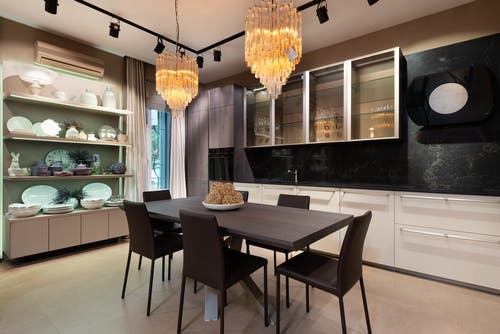 In summary, there are many different kitchen upgrades that you can do yourself without breaking the bank. By taking your time and doing some research, you can find the perfect upgrades to make your kitchen feel like a new space. Don't forget about adding storage solutions, upgrading your appliances, or installing new lighting to make a statement in your home.