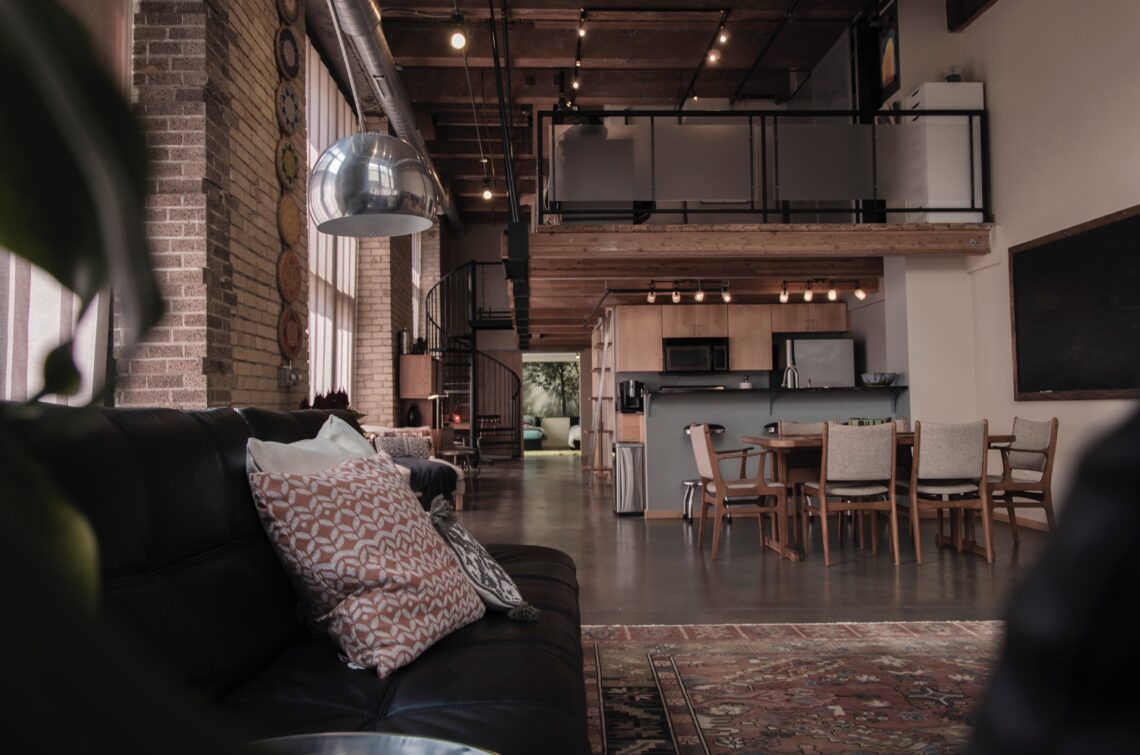 Top 4 Ideas On How To Remodel Your Home
Do you feel like you have outgrown your home but don't know where to start with a modern makeover? From making some quick, budget-friendly updates to full renovations, to remodel your home can be exciting and daunting at the same time. We've gathered all the necessary tools and materials needed to get started on transforming an outdated interior into your dream space! This blog post will provide four ideas on how to best give your home a complete overhaul without breaking the bank or taking up too much of your valuable time. Whether you want minor changes that cost little money or larger projects requiring significant investments, we'll go through tips and tricks for each option so you end up with a beautiful new look in no time! Get inspired as we discuss affordable ways to improve any room—so let's get going!
Get inspired
Looking to make some big changes around your home? If so, you're in luck! A home remodeling project can open up a world of possibilities. Whether it's a minor tweak or an entire room overhaul, take the time to explore the potential within your space and get inspired by browsing through endless ideas. With a few simple steps, like developing a plan, establishing a budget, and test-driving ideas with samples and color swatches, you'll be well on your way to creating the perfect place for you and your family. So don't hesitate––start exploring those creative ideas today. No matter if you're trying to make your living room brighter with a VELUX roof window or using an accent wall to add dimension, get creative and have fun! Keep in mind that you don't have to complete every project at once. If a certain upgrade requires more time and money than you can realistically commit to, break it up into smaller steps so you can still make some improvements without going overboard.
How To Remodel Your Home – Set a budget
Setting a budget is an essential part of any renovation project, and it's not always as fun as shopping for new materials or planning your dream kitchen. But having a realistic estimate of the costs you'll be up against can help you plan ahead and avoid costly surprises. Before you get too far into the project, create a detailed budget that accounts for all expenses associated with remodeling, like labor and material costs, permits, taxes, insurance, and contractor fees. You can also look for creative financing options to help cover unexpected costs and larger-scale projects. By having a firm budget in place from the start, you'll be able to stay on track with your renovations without breaking the bank.
Research materials
If you're considering a home remodel, starting with research is an essential first step. You'll need to look into the materials and products that work best for your space, taking factors like budget, durability, and sustainability into consideration. Make sure to ask friends and family for recommendations if they have done similar work—or if not, search online for reviews or visit stores in person to examine samples. All these details are important in ensuring that your remodel looks great now and continues to do so down the road! For example, if you're refinishing a floor or replacing windows, you want to make sure the new materials are of high quality and won't need to be replaced again anytime soon. Replace the materials that are needed to be replaced and only fix those that can still be fixed. For if the door hinges pop off, you might just want to change them or if the wood post or the beam looks like it needs a retouch, cover them up with vinyl column wraps instead of redoing them with more cost.
Plan ahead
Remodeling your home is a big project, and the key to success is proper planning. To ensure everything goes smoothly, it's helpful to think ahead and create a roadmap of how you want the remodel to materialize. Before starting any renovations, consider doing research and creating a budget that accurately reflects all potential costs. This will help you select materials and features wisely while avoiding any unpleasant surprises when the project is completed. Planning in advance also allows you to carefully consider how all the pieces of the remodel will fit together once they're installed. If done properly, you can guarantee an end result nicer than what you were originally hoping for!
Investing time, effort, and money when you choose to rmeodel your home can be an invigorating and rewarding experience. It can also be a daunting task if you don't take the time to research, plan ahead and stick to a budget. However, as long as you are willing and prepared to put in the work, you will be glad you took the initiative to freshen up your home.
You could opt for a simple kitchen renovation or something drastic like a rearrangement of furniture across all of your rooms. The possibilities are endless when it comes to remodeling your house; just remember to get inspired, set a budget, research materials, and plan accordingly. With these four ideas in mind, you will be able to enhance your living space with renewed excitement!
Photo by Aaron Huber on Unsplash