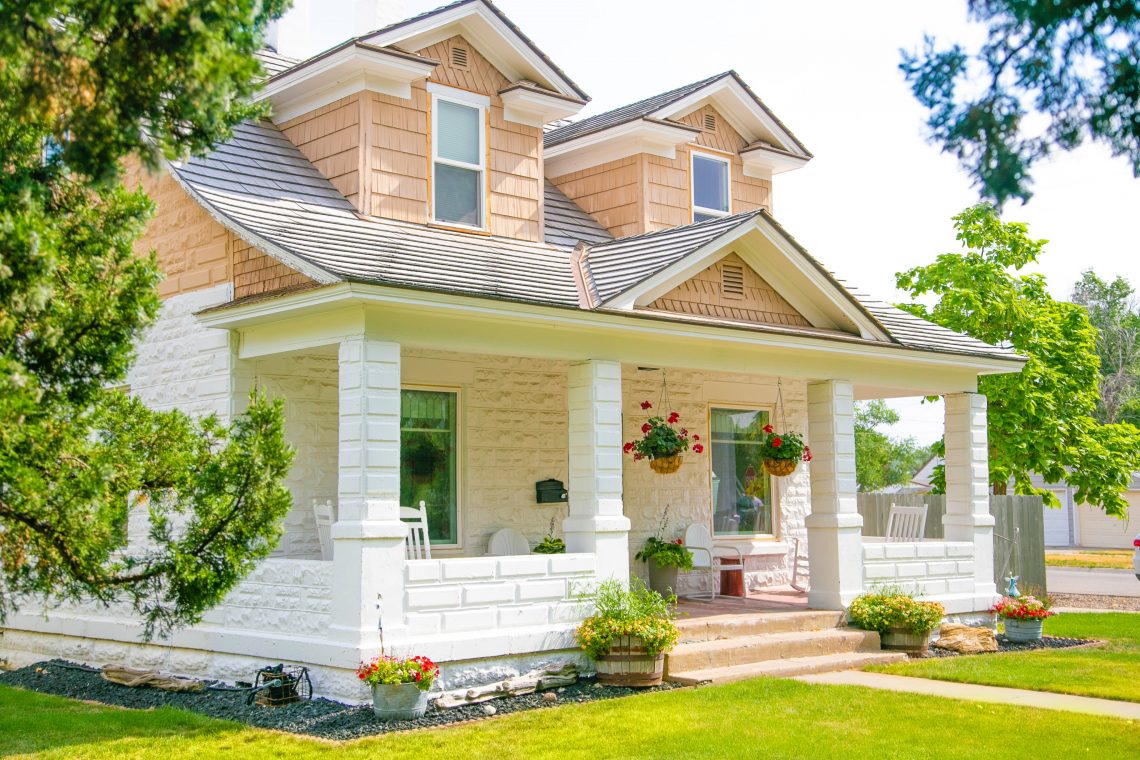 The Different Types of Siding Materials for Your Home
There are several types of siding materials you have to choose from for your home. This guide has the pros and cons of the popular options.
If you're reconsidering the look of your home's exterior, you probably already know how great a role your siding materials play. Siding affects everything from your curb appeal to your home protection and maintenance requirements. Worse, factoring in the different price tags can be an added headache!
Whether you're prioritizing the durability or the overall cost, it's important to make sure you're considering the most popular types of residential siding. Each option comes with its own set of pros and cons, so you'll want to weigh the decision with care. As you narrow down your choices, here are some of the most popular siding options to keep in mind.
Types of Siding Materials – Wood Siding
The tried-and-true, centuries-old option for building facades around the world, wood siding continues to be popular even today, and for good reason. This type of siding lends a classic, natural look to any aesthetic, allowing you to boost the curb appeal of your home.
It's worth noting, of course, that there's a wide range of options when it comes to wood siding. Homeowners can decide between high-expense choices like hardwood, with teak being a common option, or more affordable options like cedar.
Regardless of your price range, it's also important to keep in mind that all types of wood are vulnerable to water damage and pests. You'll need to invest in regular upkeep to prevent these issues.
Vinyl Siding
Coming in a huge spectrum of colors, appearances, and styles, vinyl siding is one of the most popular siding options in the country. Its low cost, durability, and long lifespan make it appealing for many modern homeowners. In fact, experts like the team at Factory Direct Siding note that, thanks to its versatility and pricing, vinyl siding is often a better option for homeowners than traditional wood siding.
Of course, as with wood siding, you'll see a range in pricing—though this range will often be at a lower price point than the options for wood. The cost will often depend on the style, as options like vinyl shingle siding can be more expensive than clapboard styles.
Though vinyl siding won't see the same risk of warping or rot as you'll see with wood siding, it's important to ensure proper installation. Poor installation can open you up to long-term damage from moisture buildup.
Metal Siding
Metal siding covers a number of different materials, including popular choices like aluminum and steel. More affordable than wood siding, lightweight metals can lend an industrial or modern aesthetic to the contemporary home. Vinyl- or plastic-coated options can upgrade the look or style, but they can also be more expensive.
One advantage to metal siding is its convenience and lifespan. With proper installation, wood siding will need little maintenance other than an annual cleaning, and it can last for years. However, certain types of metal are soft enough to become scratched or dented, meaning you'll have to be careful if you don't want to splurge on a repair.
Brick Siding
Brick homes are an American classic, and they tend to have lengthy lifespans.
Of course, their durability can depend on the type of brick siding you've chosen. More expensive full-brick homes are solid enough to last for decades, while less expensive brick veneer retains some or that durability at a lower cost. Resistant to temperature damage, water damage, pests, and even fire, brick can stand the test of time no matter which option you go with.
The look you get will depend on the types of bricks you choose. Color choices vary depending on the manufacturing process. You may find everything from whites and tans to darker browns and blacks, with glazes adding an extra layer of customization.
Stone Siding
Like brick siding, stone siding comes with two main options: full stone siding or stone veneer siding. Either choice offers a façade with a natural, earthy aesthetic and great texture—and both choices can be expensive. Choosing synthetic stone can help you bring down the price tag, but you may sacrifice long-term durability.
Natural stone siding has an extensive lifespan that, like other options on this list, will likely last longer than your time in the house. It requires little maintenance other than cleaning, and it's fire-, pest-, and water-damage resistant.
Fiber Cement Siding
A relative newcomer to the market, fiber cement siding is a man-made option that combines wood fibers, cement, and sand. For the eco-minded homeowner, it's often the best choice, as it's typically constructed using recyclable materials.
What's more, fiber cement siding can emulate the natural grain of wood, allowing you to get the look and warmth of wood siding at a lower price tag. Other styles can emulate brick or stone.
Like brick siding, fiber cement siding has a long lifespan and is unlikely to need replacement for as long as you own your home. Its durability makes it resistant to rot and insect damage, and it needs little maintenance. It's also fireproof and tends to come with warranties lasting upwards of 40 years.
Find the Right Types of Siding Materials for Your Needs
Ultimately, there's no easy choice when it comes to siding materials. Each possibility offers its own unique pros and cons, meaning that you'll have to weigh the decision with care before you settle on the choice that's right for your home. As you identify the options that make the most sense for you, do your homework to narrow down the choice based on your desired look, budget, and personal preferences and choose a siding contractor from Chicago.
Looking for more quick guides to help you make the most of your home? Check out our other posts for additional insights.
Photo by Ian MacDonald on Unsplash