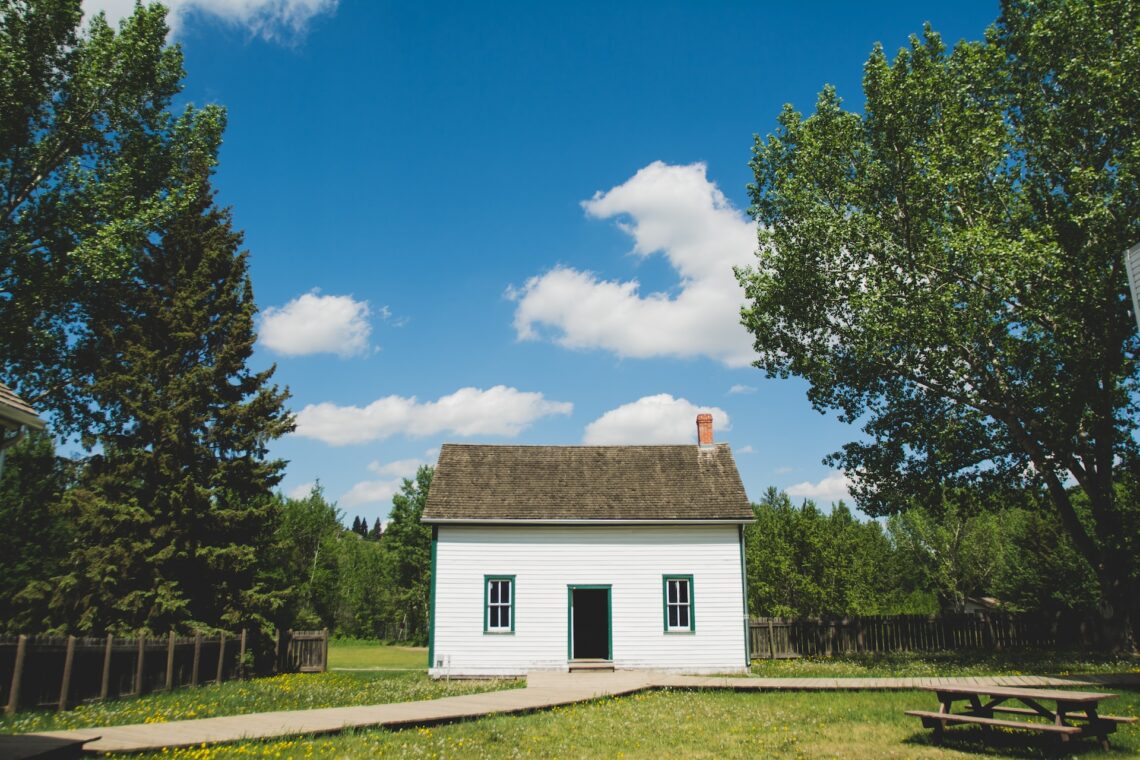 Sell Your Home for Top Dollar with These Upgrades
Selling your home can be a stressful and overwhelming experience. After all, it's one of the biggest investments you'll ever make in life. So naturally, you want to get top dollar for it when the time comes. But how do you ensure that happens? The answer is simple: by making sure your home looks its best before putting it on the market! And with some strategic upgrades, you can easily increase its value without breaking the bank. We'll cover six clever ways to spruce up your property and maximize your return on investment when selling your home. Let's dive right in and sell your home.
1. Improve Your Curb Appeal
First and foremost, you'll want to focus on improving your home's curb appeal. Start by making sure the exterior of your property is well-maintained with fresh paint, a manicured lawn, and minimal clutter. You can also add eye-catching features such as flower beds or outdoor lighting to give it an extra boost. You can also consult with the REIA Dallas realtors to find out how exactly to upgrade your property's outdoor appeal. In some states, you may also be able to recoup some of your costs if you make certain energy-efficient upgrades. In Texas, for example, homeowners can apply for the Property Assessed Clean Energy program to receive cash-back incentives when they make energy-efficient improvements.
2. Make Small Repairs
It's also important to make sure all the small repairs around your home are taken care of before listing it on the market. This includes fixing leaky faucets and creaky floorboards, filling any holes or cracks in walls and ceilings, replacing smoke detector batteries, and ensuring all electrical wiring is up-to-date and functioning properly. These may seem like minor tasks but they can have a huge impact when selling your home – any potential buyers will be looking for signs that indicate how well-maintained your property is.
3. Upgrade Your Kitchen
Your kitchen is one of the most important rooms in your home and can have a huge impact on the overall value of your property. Consider upgrading appliances, replacing countertops and cabinets, and installing modern fixtures to make them more visually appealing. New hardware flooring is also a great way to increase your home's value without spending too much money. Some other small improvements you can make include adding a backsplash and installing under-cabinet lighting to create an inviting atmosphere.
4. Add Some Smart Features
Smart home technology has become increasingly popular in recent years and this trend will only continue to grow in the future. Installing smart features such as programmable thermostats, security systems, and energy-efficient LED light bulbs can add value to your property while also making it more attractive to potential buyers. You may even be able to get some of these upgrades for free if you participate in a local utility company's rebate program. Additionally, you can use smart features to help you manage the sale of your home remotely.
5. Freshen Up the Bathroom
The bathroom is another important space that shouldn't be overlooked when selling your home. Focus on installing new fixtures, updating storage solutions, and freshening up the walls with a fresh coat of paint. If you have the budget for it, consider replacing the tub or shower with a luxurious spa-inspired design to truly make an impression on buyers. A few simple upgrades can go a long way when it comes to making your home more attractive and valuable. Of course, you'll want to consult with the REIA Dallas realtors to find out what upgrades are best suited for your property and budget.
6. Stage Your Home
Finally, consider staging your home so that potential buyers can truly envision themselves living there. This may involve bringing in furniture, artwork, and accessories to create an inviting atmosphere throughout each room. If you don't have the time or resources to stage your home yourself, there are professional services available that specialize in this area. Staging will not only help you sell your home faster but it can also increase its value significantly when done correctly.  It might just be a good idea to invest in a few small improvements before listing your home on the market.
Taking the time to make a few simple upgrades and repairs can go a long way in maximizing the value of your home when it's time to sell. Make sure you consult with your local realtors for advice on which improvements are worth making and what steps you need to take in order to successfully list your property on the market. With their help, you can ensure that your house is in top shape and ready to attract buyers!