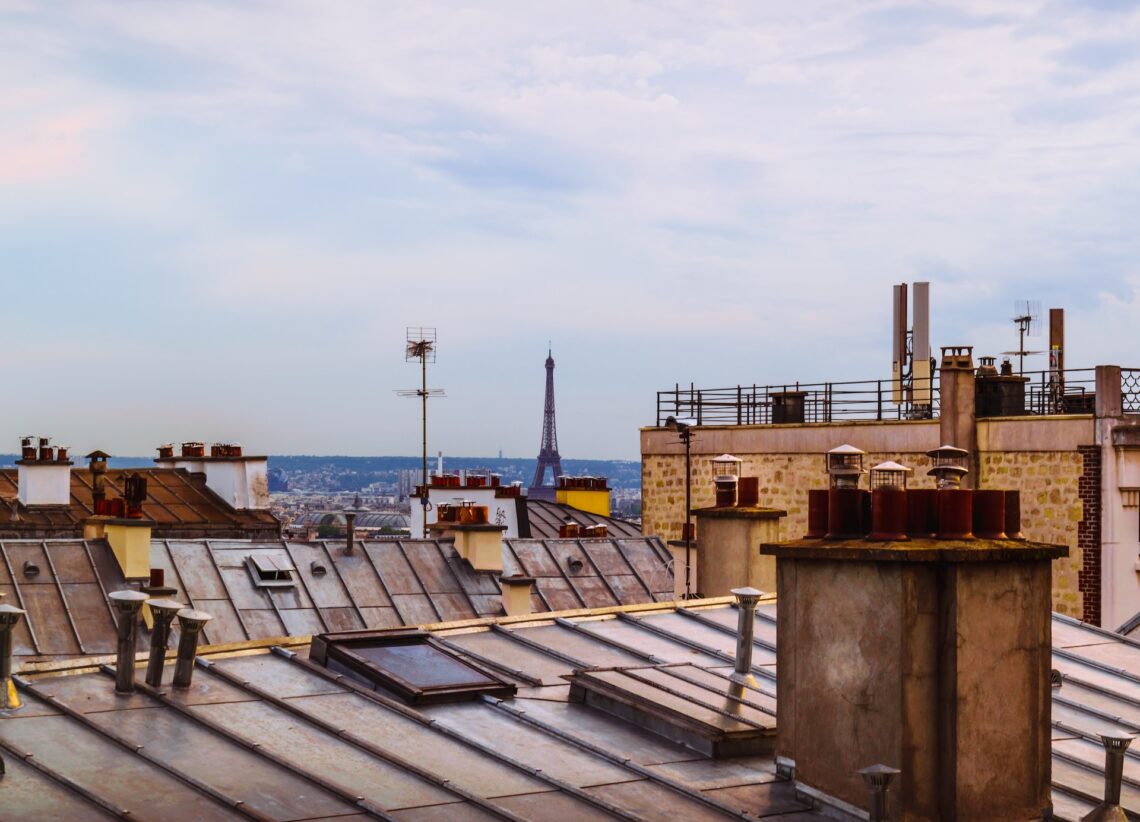 Roofing Renegade: 6 Essential Tips to Conquer Your Roofing Project
A roofing project is an exciting and rewarding endeavor but can also be daunting. However, with the proper preparation and knowledge, you can conquer any roofing project! Here are some essential tips to make sure your roofing project is successful from start to finish. These suggestions will help ensure that your new roof stands strong for years. So let's get started on making sure your next roof is as good as it should be!
Inspect It First
A thorough inspection is the first and most important step before starting a roofing project. People from all around Hoosier State are suggested by their trusted roofing company in Indiana to run one before any project, no matter the scale. This helps you identify any possible issues or damage that needs to be fixed, so you know what needs to be done and how much it will cost. It also helps you plan the project better so that everything goes smoothly. 
Additionally, if there are any leaks in the roof, inspecting it can help you detect them and fix them quickly before they cause more damage. Finally, inspecting the roof lets you know where to start the project and how much time it might take to complete it.
Plan And Prepare
Planning and preparing for a roofing project helps make sure the job gets done right and safely. Doing so ahead of time allows you to be organized, know what materials are needed, and make sure that all the steps are completed in the correct order. Preparing for the project includes making sure you have all the right tools and materials needed, as well as making safety plans for working on a roof.
Having these things ready before beginning work will ensure that your roofing project is done correctly and efficiently. For example, make sure you have the appropriate ladder and safety equipment before beginning to work on the roof. Not only is this important for your safety, but it also helps keep the project on track so that you don't waste time searching for supplies and tools in the middle of a job.
Gear Up
Making sure you have the right tools, materials, and safety equipment will help you complete the job quickly and correctly. It can also help protect you from getting injured while working on the roof. Here are some essential things you should get:
ladders
safety gear
nail gun
hammer
shovel
knife
chalk line
nails and fasteners
adhesives
measuring tape
roofing square
safety harness
anchors
shingles
underlayment
flashing
drip edge
ventilation
ice and water shield
felt
sealant
trim
Make sure to get high-quality tools and materials to ensure that your roofing project is done well. You should also follow all safety regulations while up on the roof, and always wear gloves and eye protection when working with tools. Gearing up before getting started will help you complete the job safely and efficiently.
Obtain The Permits
Getting the right permits helps make sure that the work done is safe and up to code. This means that all of the materials used must meet safety standards, and it also means that any workers on the job must be certified in roofing. Having a permit also makes it easier to get insurance for your project in case something goes wrong during construction or repair. Finally, having a permit can help if you ever need to sell your home, as potential buyers will know that all of your work was done legally and correctly.
Prepare The Site
Site preparation includes cleaning the area, making sure all of the tools and materials are in place, and checking for any obstacles that could get in your way. It also means taking any necessary safety measures to protect yourself and anyone else who will be working on the project. By preparing ahead of time, you can make sure everything goes smoothly when it's time to install the roof.
This will also help you to identify potential problems early on. This includes checking for damage or defects in existing roofs as well as looking for any issues with drainage systems or other structures in the area.
Clean Up After
When you finish the job, make sure to check around and pick up any tools, debris, and scraps that were left behind. This will help to prevent accidents or anyone getting hurt while walking around on your property. It will also make it easier when you need to inspect the work that was done.
Having a clean workspace also helps with future maintenance and repairs because it's easier for workers to see what needs to be done without having any distractions in their way. This can also help make sure that everything was done correctly since there won't be anything blocking your view of how well the job was performed. 
By following these essential tips, you can conquer any roofing project and make sure your new roof stands strong for years. Inspect the area before starting to identify potential issues and plan ahead to ensure everything is done correctly and safely. Obtain permits as needed, prepare the site, gear up with all of the necessary tools and materials, then clean up afterward. 
Photo by Léonard Cotte on Unsplash