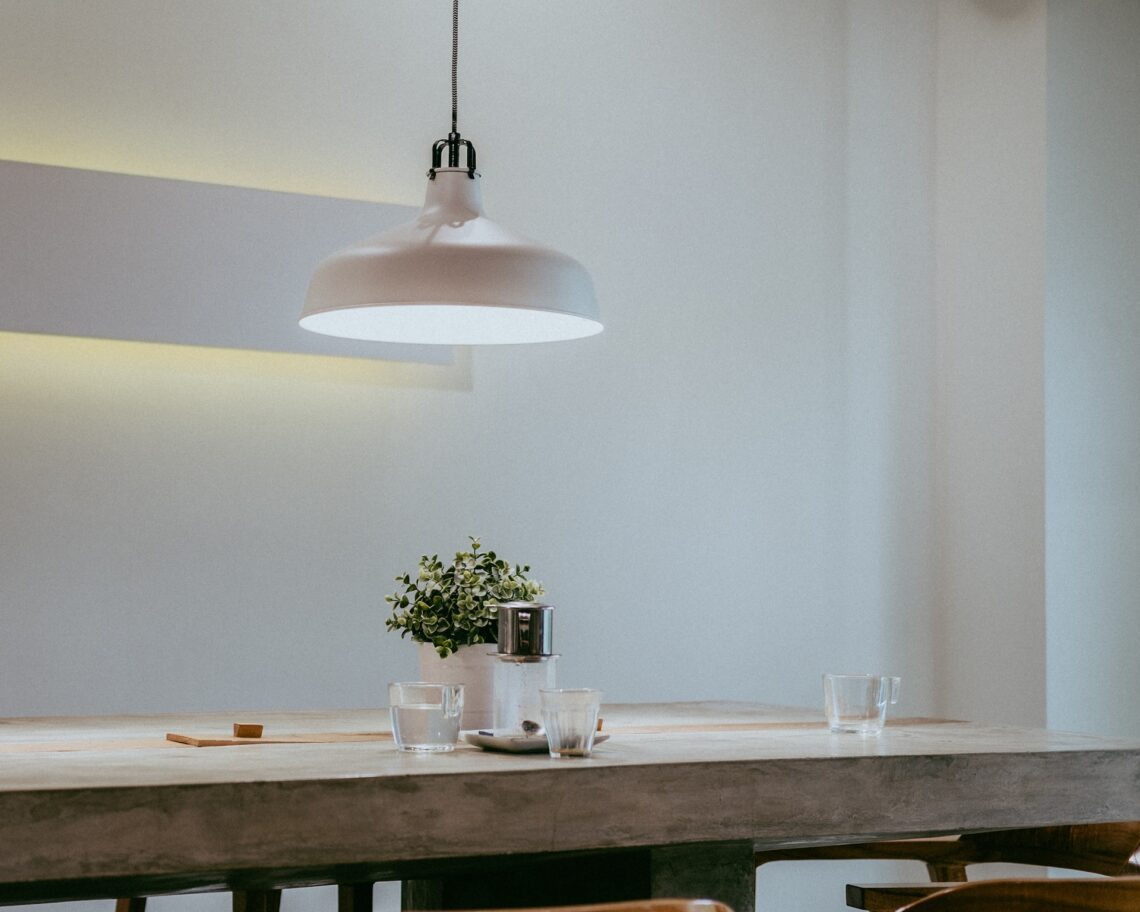 How to Use Accent Lighting to Bring a Room to Life
Accent lighting is an important element to consider when decorating a room. It can be used to draw attention to specific features in the room, such as artwork and architectural features. It also serves as a way to create an atmosphere and set the mood for an area. In this article, we'll discuss how to use accent lighting effectively in order to bring a room to life.
Step #1: Select the Right Accent Lighting
Before you start adding accent lighting to a room, it is important to select the right type of lighting. Accent lights come in a variety of styles and sizes, from track lighting to pendants and wall sconces. Consider the size and shape of the room when selecting an accent light. If your space has low ceilings or limited floor space, opt for smaller, more subtle lighting fixtures that won't overwhelm the room.
Track Lighting: These are an ideal choice for larger spaces as they can be installed on the ceiling or walls and adjusted to direct light in specific directions.
Pendant Lights: These lights dangle from the ceiling and are available in a range of designs, such as crystal drops, drum-style, and even dome shapes.
Wall Sconces: Wall sconces are great for illuminating specific areas of a room, such as artwork or architectural features. They're also a great way to add ambiance to any room.
There are a lot more options to consider when selecting accent lighting, so take the time to explore all of your options with a lighting company before making a decision.
Step #2: Choose Your Focal Point
To create effective lighting, you must choose one or two focal points in the room that you want to draw attention to. This could be artwork, architectural features like crown molding, or a fireplace mantel. Once you've selected your focal points, use your lighting to draw the eye to them.
Recessed Lighting: Recessed lighting is perfect for illuminating artwork or architectural features. These lights are installed flush with the ceiling, which allows them to be directed at specific areas in the room.
Track Lighting: Track lighting can also be used to draw attention to focal points. You can adjust track lighting to direct light just where you want it and make sure that your chosen features stand out.
Wall Sconces: Wall sconces are an excellent way to create subtle illumination around a focal point. These lights should be placed on either side of the feature you're trying to highlight.
Step #3: Position Your Lights
Once you've chosen your lights, it's important to position them strategically in order to bring out the best features of the room. Pay attention to the angle, height, and distance from the focal point when positioning your accent lights. If necessary, use a tool like a laser level or tape measure to ensure accuracy.
Step #4: Install Dimmers
Dimmable bulbs are an excellent way to control the intensity of light in a room. This will allow you to create different moods depending on what type of activity is taking place in that space. Just make sure you purchase dimmable bulbs that are compatible with your light fixtures.
Step #5: Experiment and Have Fun!
Accent lighting can be a fun way to showcase your favorite features of a room. Don't be afraid to experiment with different styles and types of lights until you find the perfect combination for your space.
Once you've installed your lighting, don't forget to add some accessories to complete the look! Hang artwork, mirrors, or other decorative pieces around the room to combine with your accent lights and create a truly unique atmosphere. With these tips in mind, you'll be able to use lighting effectively and bring any room to life! So go ahead and get started on your lighting project today! Good luck!
Photo by Reinaldo Kevin on Unsplash