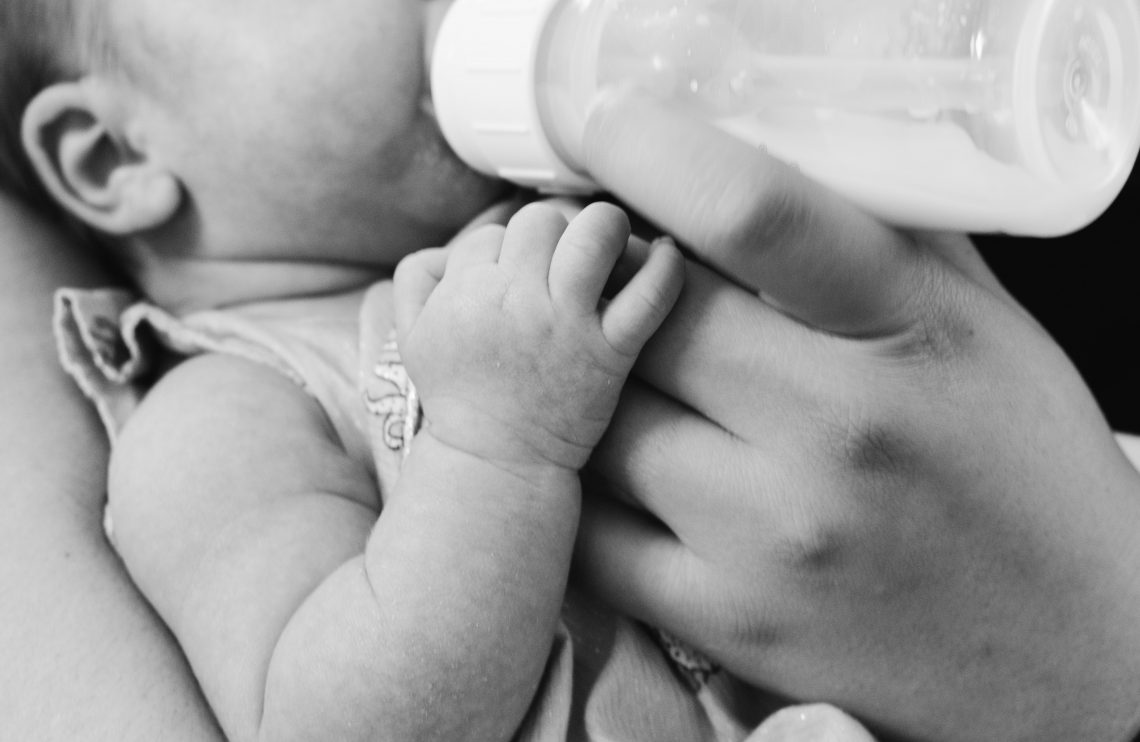 How Formula Milk Can Boost Your Baby's Memory Skills
Every infant formula milk on the market has to contain a certain amount of various nutrients. This amount is strictly regulated by government authorities all over the world. But did you know that prebiotics added to baby food can have a great positive impact on their memory and cognitive skills? At least that's what a study says.
How can infant formula affect your baby's memory?
If you are a parent of a newborn, you've probably heard that breastmilk is the best food for your child. And that's true but what should you do when you can't breastfeed? Infant milk powder is the answer. And thanks to the efforts of multiple scientists worldwide, these products get as close to human milk as possible.
In fact, they just got one step closer. A recent study done by scientists at the University of Illinois says that the addition of prebiotics helps improve and develop your little one's memory and cognition.
In infant formulas, prebiotics usually come in the form of oligosaccharides, such as GOS. They are a breeding ground for the growth of beneficial microflora (called microbiota in medical textbooks). They also contribute to comfortable digestion and help build the immune system.
However, GOS isn't the only component of baby formula milk that can boost your child's memory and mental activity in general. When buying infant milk, look for ARA, DHA, and lutein. These components protect the eyes during the period of vision formation and improve the cognitive activity of your little one.
While many brands add prebiotics and GOS to their formulas, some market leaders prefer to keep them away from their products such as Holle Stage 2 and Holle Stage 4. Who knows, maybe in the light of this new research data this will change soon?
Ingredients to look for in infant formula milk
To make sure that a baby milk boosts your little one's brain development and memory, here are the components you might want to look for:
Prebiotics
Numerous studies show that including GOS in baby formula:
Improves the composition of the intestinal microflora of the baby, as the relative content of bifidobacteria and lactobacilli increases.
Has a positive effect on the health of the infant, as constipation is eliminated.
Contributes to the prevention of acute intestinal infections.
Contributes to the development of cognitive skills.
To make sure a formula-fed infant gets sick less, experiences digestive discomfort less often and, therefore, cries less often because of gassiness, sleeps peacefully and develops successfully, he or she must be provided a diet enriched with prebiotics.
Omega-3 and Omega-6 fatty acids
The most important fatty acids for young children are Omega-3 and Omega-6, of which the most important are α-linolenic and linoleic acids. These compounds are converted by enzyme systems in the body into long-chain fatty acids, namely docosahexaenoic acid (DHA) and arachidonic acid (ARA).
DHA makes up 25-30% of the phospholipids of the gray matter of the brain, and ARA makes up 15-18%. They stimulate neurogenesis, sympathogenesis, and neuronal migration, with important effects on brain and visual organ development. As researchers believe, they protect nerve cells from damage, influence the physical and electrophysiological properties of the membranes themselves and the function of membrane proteins. The positive effects of these nutrients on the gastrointestinal tract and cardiovascular system have been proven by multiple studies.
DHA and ARA are essentially building blocks for brain development. This is why the majority of modern baby food brands include these important components in their products.
Conclusion
Whenever you choose food for your infant, remember to talk to your doctor about the nutrients your child needs, as well as their amounts.
Photo by Kelly Sikkema on Unsplash