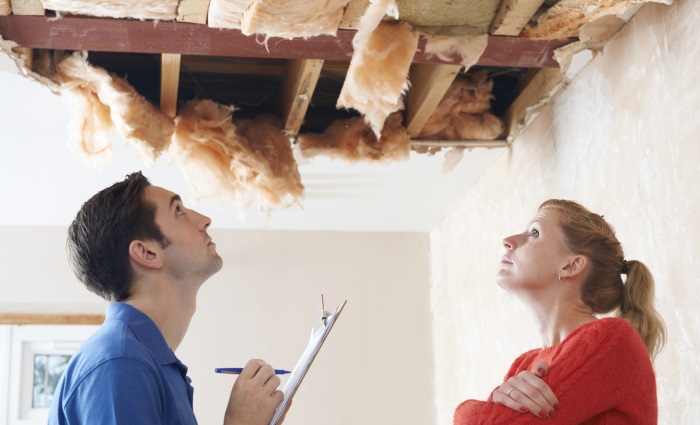 For Home Owners: How to Survive After Sudden Home Damage or Loss?
Irma and Hurricane Harvey, storms or other natural disasters are a threat for every homeowner. Irma and Hurricane Harvey alone have caused between $ 150 billion and $ 200 billion in damage costs. For homeowners, it is very difficult to manage afterwards the effects of the storms or heavy rain. In case your house is on fire then you will be in more trouble. If you are short of cash or there are no savings, then there is a big problem to go for home maintenance. You may face damages caused by lighting, hurricane, vandalism, fire and other certainly covered events.
Your home needs protection, and you need peace of mind regarding repairing and other types of expenses. You need home and content insurance.
Home Damage – How do you know if your roof is damaged after a storm?
You need to check for storm damages to your roof. For the homeowners, it is important to check the water damage or leaks. If you notice any water stains on the ceiling or walls, then you need to repair it or go for roof replacement. This procedure of maintenance is costly.
How to take a new stand after a natural disaster?
It is very difficult to survive after a natural disaster; it's after effects, damages, and losses. Now, you need to repair your building or house. It can be expensive for you to renovate your house. This is the only way to construct your home in a new way.
First of all, check which area is safe and not damaged. Shifting your family in that part of the house is good. You can get many useful materials from the damaged equipment. It can reduce your cost of construction. No doubt, rebuilding your home is a very expensive process.
Home Damage – What is the solution to this problem?
Home & content insurance is the right solution to this problem. The policy covers liability up to specific limits. It protects the insured in case someone gets injured on the asset.
This insurance is a good solution for all homeowners and landlords because these are two different policies that come together to offer financial cover for unexpected damages. It offers a peace of mind and protection against any sudden damage fear.
You can own home legally without any insurance. If you have financed the home with a mortgage, you need to protect your home in case of any mishap or damages such as natural disaster, short circuit, fire, and others. For example, if you are a homeowner where wildfires are common, one should consider a homeowner's insurance policy that explicitly states coverage for fire damage and repair. For the majority of the people, purchasing a house is a big investment. Without home insurance, a house can be owned, but the home insurance has its worth for home protection.
Does Insurance pay for wind damages to the roof?
You can select the insurance policy that provides coverage for roof damage due to the natural disaster, storm or other unpreventable reasons like fire or vandalism.
Home Damage – Compare Your Insurance Plan online
Before taking a final decision, you need to compare your selected insurance plans. Save, select and compare on home and content Insurance with iSelect. You can talk to our experts about your home & contents insurance questions. Get the quote online. This insurance provides cover for building protection and all the other elements like fence, deck, shed and garage. A homeowner can save contents of the home like valuable home appliances, electronics, furniture and many more.
Which Insurance Plan Saves from Repair expenses?
The home & content insurance plan gives more than a standard such as covers on pet damage and covers for possession.
With dedicated handlers, outstanding claims service
24-hour home emergency cover-up
ID fraud assistance and detection
Family legal service
Alternative accommodation
Unlimited covers for pedal cycles
Optional warranty free and many more
Offers loss replacements
Getting insurance of the home provides you with financial protection with added benefits of replacing your insured belonging. It is based on the home insurance policy. You can get support in the case of the financial losses. The damaged items are replaced instead of claiming the loss amount.
Protection from Natural Disaster
The common nightmare of the homeowners is the natural disaster. Taking up the expense of maintaining a ruined house is not a burden if you have an insured house. Home Insurance covers the loss due to the natural calamities such as earthquakes, landslides, and floods for minimal monthly expenses or the annual expense.
Protects You from Lawsuits
It depends on the insurance plan you have selected for. You can secure your home and your property related lawsuits. It covers your home from unfortunate loss and accidentally damaged another property such as mechanical damages or fire. It covers the medical expenses of the other's damaged property.