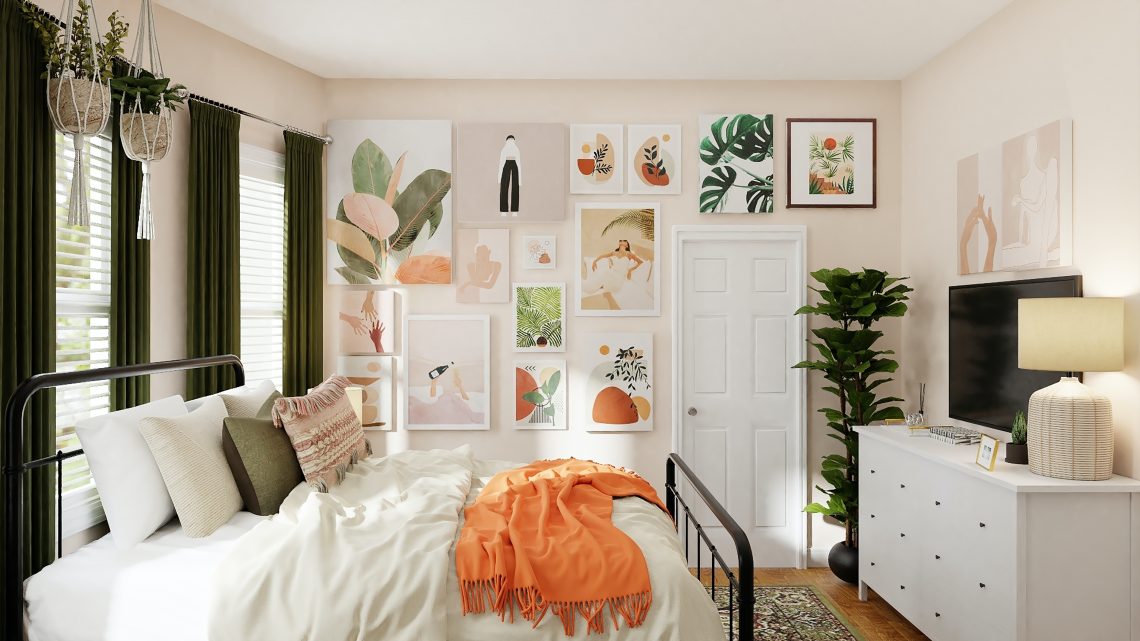 Exquisite Décor Ideas For Your New Beach House
Are décor ideas relevant? There are so many homes constructed all over the world annually, it is absolutely ridiculous. Did you know that more than 30% of the world's population can afford to have more than one house? This is not only a status symbol, it is also a real estate investment. You can use your house or you can rent it out for some days.
You can even fix it up and sell it for a higher price, but no one would want to give it up without having some fun at the beach. This can be your safe haven from every hectic thing you deal with in your city life. Do you want some peace and quiet? Go to your beach house to enjoy the water and nature. Nothing is as relaxing as hearing the ocean from a distance and reading a book on your patio.
Once you have bought your home or built it, you need to start adding some personality and panache to your house. It can only be your house once you add some personal touches to the space and see them work their wonder. We have curated a list of some must-have items for your beach house, along with some décor ideas that can help in giving it that edge.
Use some nautical decor to spruce up the place
You must already know how houses are decorated based on the individual's preferences along with the location of the house. This is why using nautical decor for a beach house is so well-recommended. Fresh blue and white stripes can really help make your house pop. all the natural sunlight streaming through will automatically complement this cool color. You can add coastal living stripes to your space in many ways.
You can add these beach-style throw pillows to almost any place, including your bed and your sofas. You can also think of investing in a bold and woven striped rug in order to give your living room that rusty look. You can even go the extra mile and layer everyday bedding with linen striped pillows or a striped blanket in order to pull everything together. Even a simple footstool in blue would add a much-needed pop of color.
Pull together a relaxing outdoor area
The main point of attraction of your house is its location. Not many of us can open our backdoors to a full view of the sea. It is important to make use of this space properly so that it is inviting not only for your guests but also for you. A lot of people tend to get wrapped up in designing and decorating the interior so much that they totally forget about the outdoor area. You can easily put up some attractions here such as a Wood Burning Fire Pit that will keep you warm on those chilly nights. You should ideally have plenty of comfortable décor and furniture outside such as tropical plants, swings, patio chairs, and even a good table. You can enjoy the outdoors in comfort if you put a little effort and planning into this.
Add some rattan or wicker beach theme decor
There are a ton of materials such as sisal, rattan, and even wicker, to help give your house that instant coastal feel. This can help in bringing that feel of 'paradise' right here inside your house. These materials are also quite rope-like which gives them some depth and texture to add to your intimate space. This can give the perfect beach-style affect you might be looking for.
You can use wicker bar stools or even some made out of bamboo to give out more of a cottage feel to your modern kitchen. You can even get creative and use seagrass on your footboard and headboard to give your bedroom a theme. Wicker chairs are quite lightweight and inexpensive, not to mention durable. All of this can be paired up with more delicate items to complete the look such as sea glass pendants or even a seafoam blue wall color to make the wicker pop out. You can even use a sisal rug to tie the look together.
Beach style
Blue might be the most typical color for decorating a beach house, but it does not always have to be that way. You can get a beach-style look without even using the color blue if you are not so keen on it. You can choose pale shades of sand such as beige, off-white, cream, soft pink, and even ivory. This can make your living room quite peaceful and restful.
You can also opt for natural wood tones in order to add some edge to the room. You can easily use bright furniture with such a background. You can actually use a minimal amount of blue in order to make everything else pop in your living room.
Beach theme decor for outdoors
If you do not have a house that opens up directly to a beach, you can always create an illusion of the beach being quite close. Re-create a beach dining experience by creating a proper coastal getaway on your back porch. You can use certain tabletop elements that can be layered with everyday plates and utensils. You can also use beach-style napkin rings, a seafoam-colored tablecloth, some nautical napkins, and some striped pillows for the chairs. You can even use wine glasses that look like sea glass, some coastal-inspired plates, and even use netting as a table runner.
Décor Ideas – Use whitewash accents
If you are a person who loves monochromatic themes, this is the one for you. You can use a translucent strain of white to any item, just make sure that it looks natural by using pale and whitewashed accents. You can even whitewash your oak coffee table to make it match. A monochromatic bedroom would help brighten up and expand the space that you have.
It is quite important to add some personal touches to your beach house otherwise you would never feel quite at home. Use this list to help you figure out what exactly is missing from your décor ideas.