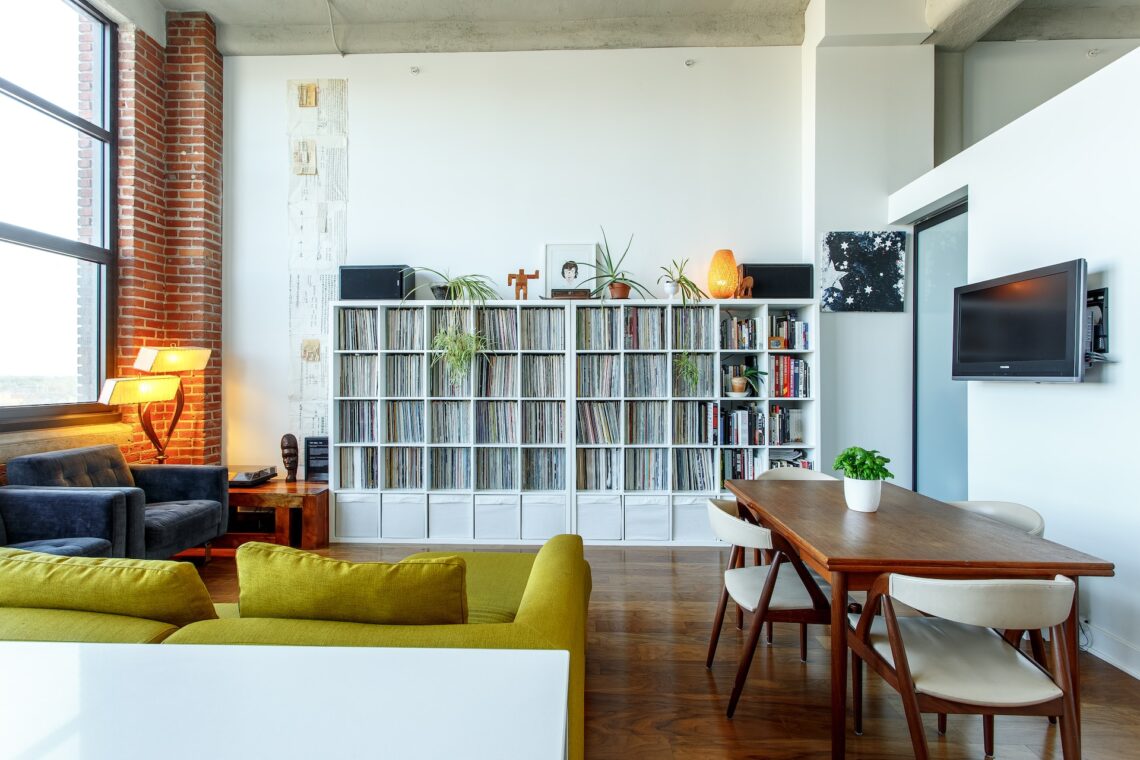 DIY Tips To Decorate Your First Apartment
Getting your first apartment, whether buying or renting, is always an exciting time – especially when you can begin to decorate and make the place your own. The hardest question is, where do you begin? This question is made much harder if you don't have an extensive budget to splurge on the finer things in life. Having a smaller budget doesn't mean you can't make the place look stunning. Here are some top tips for decorating your first apartment with a little DIY effort to make your apartment look chic and stylish.
Never rush the process
The biggest mistake that people moving into their first apartment make is rushing the process. Those looking for rooms for rent in Seattle, Los Angeles, Boston, and just about anywhere want to get things finished as quickly as can be, but this is not how things should be done. Just because there are options to get that overnight look shopping online through Amazon doesn't mean you should. Finding the right statement pieces for your apartment should be a journey. Take your time and get the things you truly adore. These things don't have to be expensive; Facebook Marketplace and charity shops are the perfect destinations to get yourself a deal. Slow down and purchase the right pieces (and not just any old pieces). You'll appreciate them and your apartment a great deal more.
Find anchor pieces
It is crucial to harness a true style to develop a strong foundation with anchor pieces that can be taken with you through the years. When it comes to decorating your first apartment, try to invest in a few high-quality pieces that you have truly fallen in love with, such as an armchair, sofa, or bed frame. From here, you can build from the ground up, helping you find your unique style. Try to splurge on the highest quality you can comfortably afford, especially considering this is somewhere you will be spending a considerable amount of time. These pieces should be timeless, so try to avoid trends and opt for something classic. Neutral colors on a well-made sofa can take on a range of looks. Rotate cushions and throws, and you could have a new style each day of the week.
Add wood, add warmth
Focusing on creating a cozy space that is warm and homely is one of the most important requirements for every first-time apartment. One of the best ways to add this warmth to a room is with tone and texture. A rug is great to add this level of warmth, and the great thing is they are easy to clean, making the perfect base for any room. Adding wooden tones with a piece of furniture or an accent piece is a great way to up the cozy factor in a space.
Figure your style with art
Art can be one of the quickest ways to discover your style and help you pinpoint what you actually like. If you find yourself gravitating towards a certain style of art, such as delicate flowers, bold block colors, or something entirely different, then this is a strong indication of how you should decorate your apartment. Even as you grow and your style changes and you move to someplace different, deliberately chosen art pieces will give you a sense of nostalgia, reminding you of all the good times you had at your first apartment.
Decorate the windows
It is a common sight of first apartments featuring bad window dressing. If there is a way to remove or cover those unsightly plastic blinds, do so as quickly as possible. Give the space a more polished look by using drapes with tassels hung way above the window. This will draw your eyes to the ceiling making the room appear taller. Custom window covering or decorative items that are going to cost you a lot of money are not essential. Stores such as Urban Outfitters and Target offer something simple and modest, perfect for first-time apartment residents.
Paint it white
A coat of white paint can help freshen up your old apartment or help if it's an old unit that doesn't seem to be as clean as it once was. The walls of your apartment most likely already have white paint, so you're in good shape if you're moving in!
Decorate with books
To add an interesting visual to a room, decorate with books, they add depth and uniqueness while giving you something to do when you're bored of watching television. Stacks books placed artfully in position throughout an apartment, styled on built-in shelves or set on the floor for a more bohemian look. For a look of true style, place books of a similar color palette together.
Treat yourself
A $5 bouquet of flowers from Trader Joe's will instantly add a sense of sophistication to your space, so grab some tulips and light a candle. You should feel at home in your first apartment, and those small luxuries will remind you why you worked so hard to get where you are today.
Conclusion
Moving into a new place is an exciting time, and you have the opportunity to put your personal spin on the place you're living. Stick with these tips, and you'll have a home that you will want to spend all of your time in.
Photo by Nathan Van Egmond on Unsplash