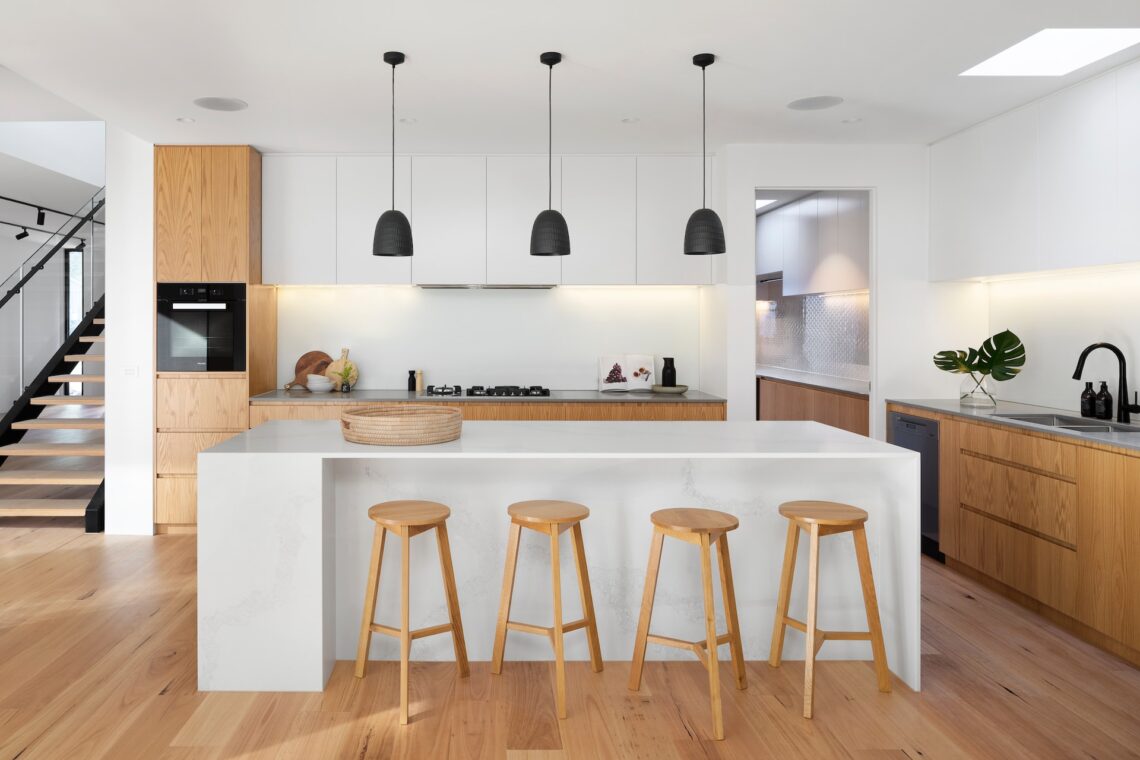 DIY Kitchen Renovation: Tips and Tricks for a Successful Project
DIY kitchen renovation may be an exciting experience that you look forward to but it is also a bit overwhelming and challenging. To minimize the risks and up your chances of a good outcome, you should plan and prepare for the project well ahead of time. There are many factors to consider and we would love to tell you all about it. Read on to find out our tips and tricks for a successful job.
DIY Kitchen Renovation – Key Takeaways
The first step is to plan your budget and the materials you'll need
The second step is to remove all the old units and materials so you have enough space for the new ones – arm yourself with the proper tools
As you do this, you can proceed with installation – make sure to follow the manufacturer's instructions
Don't neglect the finishing touches as they can make or break your project
Planning & Preparation
Careful planning and preparation always go a long way. Here are some tips to consider if you are about to embark on a kitchen renovation journey.
Create a Budget
First things first, you should know how much money you can allocate for the project, as this will determine the scope of the work you can do. Not only will it help you prioritise your expenses but it can prevent you from overspending. Research the cost of the materials you want to use and don't forget to include any additional costs like equipment.
Choose Materials Wisely
The materials you go with are one of the most important decisions to make. Since you would probably like this renovation to last for years, you should pick wisely the materials in regard to maintenance requirements and durability.
Create a Timeline
This will be a difficult task to complete but you have to do it. Consider how much time each job is going to take overall and add it to a timeline that you can follow as you go. Include every single step of the journey, from the demolition process to the finishing touches. This will help you stay on track.
Avoid Common Mistakes
One of the mistakes people often make when remodeling their kitchens is rushing through the process. This often leads to poor outcomes. Make sure to allow enough time for each job. Another mistake is forgetting about functionality. If you focus too much on the décor and less on the practical aspect of your kitchen, you will end up creating something that you cannot use. The third mistake is not having the right equipment for the project. This can extend the timeline of the upkeep and result in bad-quality work.
Demolition and Removal
Normally, before you put your plan into action, you have to get rid of the old stuff and even tumble down a wall. As you proceed with the demolition part, it's vital that you prioritise safety. What that means is you have to wear a dust mask and protective gear like goggles and gloves. This will prevent respiratory issues or injuries.
The first step is to remove all appliances that will stand in the way. Before you disconnect them, make sure to turn off any electrical or gas connections. Next, using a hammer or pry bar, get rid of cabinets and countertops.
In some cases, you may have to remove the old flooring or demolish a wall. That depends entirely on your goals. You can break down walls with a jackhammer or a sledgehammer. A crowbar comes in handy when you want to eliminate the flooring. When you get to the part of disposing of the old materials, you want to do it right. Check your local council for more details. Different guidelines apply to different construction waste and materials. You may have to arrange for a waste collection service.
Installation & Assembly
Now, let's go over the assembly process. Cabinet installation. With respect to installing new cabinets, you want to make sure they are plumb and level. Shims and a spirit will help you achieve that.
Countertop installation. In terms of the countertops, it's essential that they fit properly and that they are level. If you need to cut the countertops, be careful. Don't forget your goggles. You can ensure they fit well by using a template. Appliance installation. This step requires that you follow the manufacturer's guidelines. Every appliance will come with different instructions. Common mistakes include not following the rules and doing a hasty job. This can result in improper installation, damage, and personal injuries.
Finishing Touches in a DIY Kitchen Renovation
Even though they seem unnecessary and unimportant, the finishing touches of your project will have a huge impact on the overall look of your kitchen. It can help you personalise the space.
What you can do is add new hardware like cabinet handles or paint the cabinet doors. Another idea is to match the colour of some kitchen utensils and units with the curtains or other furnishings. This is an opportunity to give your kitchen a professional look.
If you are planning a DIY kitchen renovation project and need some guidance, AceKitchens can help. Located at 6 Woodcote Mews, Wallington SM6 8RB, United Kingdom, they offer a wide range of kitchen renovation services, from design to installation. With their expertise, you can ensure that your project is a success. Contact them at +44 800 107 8763 for more information on how they can assist you.
FAQ
How can I ensure that I have the necessary skills and knowledge to complete a DIY renovation project?
You can take classes on developing certain skills and techniques that will help you do a better job. If you don't have any plumbing or electrical knowledge, you had better leave this to the experts and focus on easier jobs instead.
How can I set a realistic budget for my DIY renovation project?
The first step would be to make a list of all the tools and materials you are going to use. If you don't know the prices, do online research. Since certain aspects of the job may require hiring a pro, you should take into consideration labor costs. Don't forget to set aside some money for emergencies and unexpected issues.
Photo by R ARCHITECTURE on Unsplash