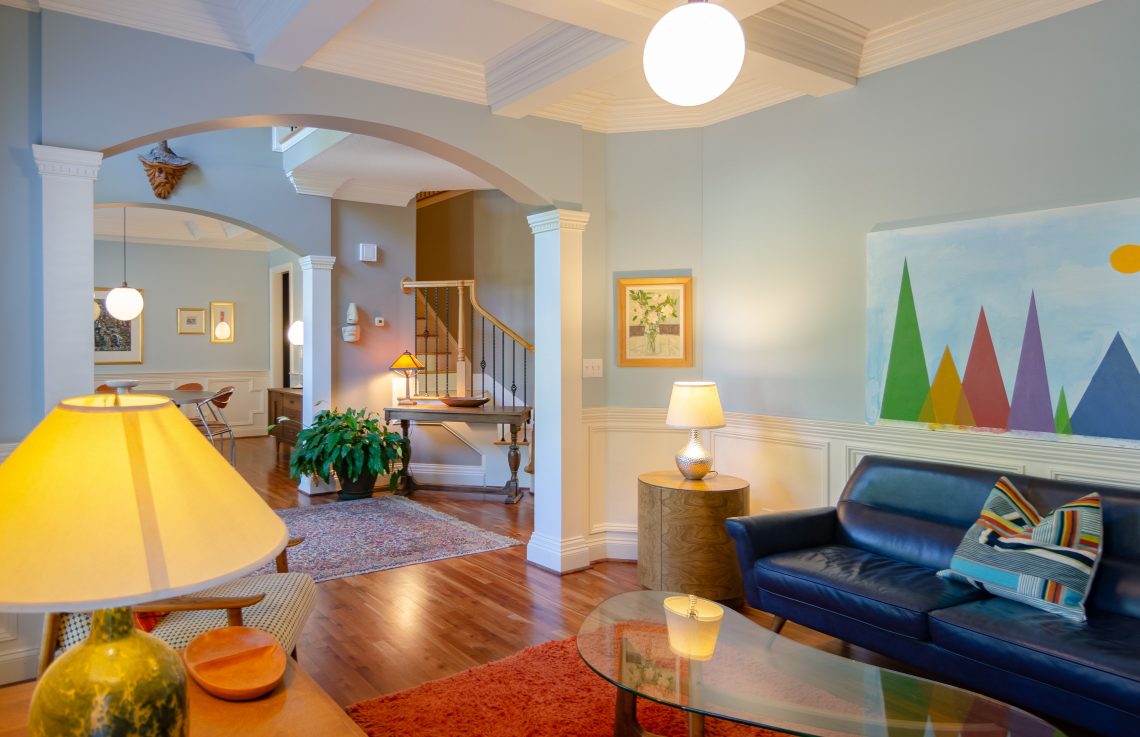 Different Flooring Options And How To Pick The One That Suits Your Needs
There are many different flooring options on the market these days, and it can be difficult to decide which one is right for your needs. This blog post will discuss the pros and cons of different flooring types so that you can make an informed decision. Whether you are looking for a durable option that can withstand heavy traffic or a softer surface that is perfect for children's rooms, this article has you covered.
Brick flooring
One of the most popular and durable flooring options on the market today is brick. Brick is a classic choice that can give any room a timeless look. If you are looking for a flooring option that will last for years to come, brick is a great choice. However, it is important to note that brick can be quite cold, so it might not be the best choice for a bedroom or nursery.
Should you wish to install brick flooring in your home, it is important to consult with a professional to ensure that it is installed correctly. Otherwise, take the time to explore online sources where you may come across a guide in installing brick flooring. Make sure to read this guide for you to avoid any mistakes. Just keep in mind that you need to be extra careful when working with bricks because they are fragile and might break easily. You should also take the time to sweep and vacuum your floor regularly to prevent dirt and debris from accumulating.
Hardwood flooring
Another popular flooring choice is wood. Hardwood flooring is beautiful and can add value to your home. They are also easy to clean and maintain. However, wood floors can be scratched or damaged by water, so they might not be the best choice for high-traffic areas or homes with pets. The installation of wood floors can be challenging, so it is important to consult with a professional if you are considering this option. More often than not, wood floors need to be sanded and refinished every few years to keep them looking their best.
Carpet flooring
Carpet is a popular choice for bedrooms and living rooms because it is soft and comfortable. It is also available in a variety of colors and styles, so you can easily find an option that suits your taste. However, carpets are not as durable as other flooring options and can be stained easily. Regular vacuuming and professional cleaning are required to keep the carpet looking its best. When it comes to the installation of carpet, the key is to find a professional who has the experience and is familiar with the type of carpet you have chosen.
Linoleum
Many homeowners choose linoleum for their kitchens and bathrooms because it is water-resistant and easy to clean. Linoleum is also a budget-friendly option that can give any room a fresh, new look. However, linoleum can be damaged by sunlight, so it is not the best choice for rooms with large windows. The installation of linoleum can be tricky, so it is important to consult with a professional before proceeding. As soon as the linoleum is installed, you should avoid walking on it with shoes to prevent scratches. This means that you might have to take the time to remove your shoes every time you enter the room.
These are just some of the different flooring options that you can choose from. When making your decision, it is important to consider your budget, the level of traffic in your home, and your personal preferences. With so many options available, there is sure to be a flooring type that is perfect for your needs. All you need is a little bit of effort to find the right one.