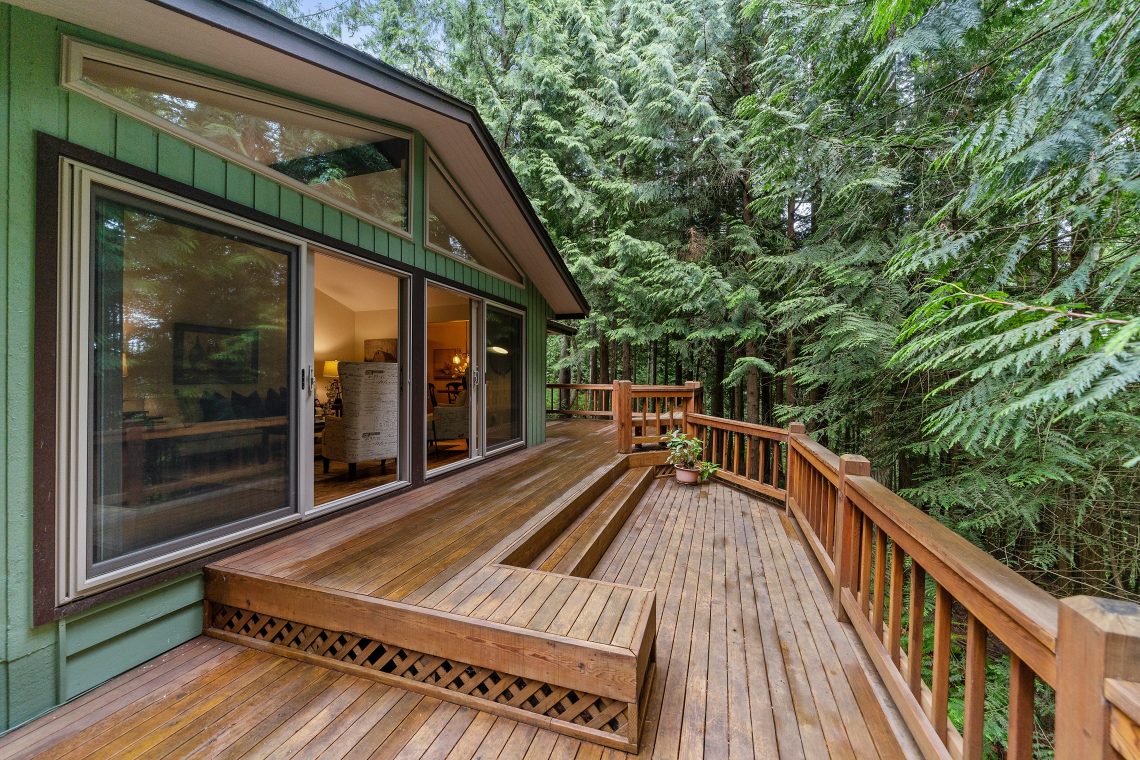 Building A Deck? Here's Everything You Need To Know
Your house exterior plays a significant role in elevating its curb appeal. It also helps in improving the value of the property and makes the place look more inviting. That's why many people add different elements that make their exterior look stunning. And, one such element is the outdoor deck.
Having a deck makes your outdoors more aesthetically pleasing and perfect for get-togethers and parties. But, building a fully functional space is easier said than done. There are numerous factors you need to consider, especially if you plan building a deck on your own.
What are these factors? Let's learn!
Purpose And Function
Designing a deck depends upon its purpose and functioning. Do you want to use the deck for entertainment purposes? Or, do you want to create it for outdoor privacy? Understanding the reason will act as a foundation for planning and designing stages.
For hosting parties, you need to create a raised design with lots of sitting space. Likewise, for privacy, you can consider getting a fence. So, you need to determine the purpose and functioning before anything else.
Location
If you have a big yard, you need to select a specific location for building a deck. For that, you need to:
Scale the deck to the size of the property.
Understand the wind pattern that might affect its usage.
Learn about the placement of sun and shades.
Determine microclimate that affects the comfort level of the deck.
Create privacy from neighbors.
Budget
Needless to say, your budget will have a significant impact on the size, design, and material selected for the project. While creating the budget, you also need to add the cost of permits, labor, and extras like flower boxes, lighting, railing, or built-in seating.
Material Options
The most common type of material used for decking is wood. However, it is not the only material. Apart from this, you can go with plastic and metal.
Not to mention, you also need to consider the composite materials that are water and heat-resistant for utmost comfort and durability. Also, this is the stage where most people wonder- what's the coolest decking material? As the material selected can become the game changer of your outdoor appeal. So, you must learn about the resistance level, durability, and material cost.
Tip: You can also take help from professionals. They can guide you correctly according to your needs.
Style and Lighting
While selecting the style, keep in mind that the deck must compliment your house architecture. You need to follow the proportions, lines, and overall construction of your house. It ensures that the decking looks natural and a seamless extension of the property.
Likewise, you must decide what type of lighting you need for the decking. It generally depends upon the purpose and functioning of the place.
Building Codes
Lastly, before you begin the project, you must learn about the building codes and legal procedures. You might also have to get your design approved by the town. For hassle-free work, it would be better to consult professionals. They are well versed with the rules and regulations.
Wrapping up!
Keep all these things in mind while building your deck. It will ensure that your outdoors look beautiful without affecting your budget.
Photo by Im3rd Media on Unsplash