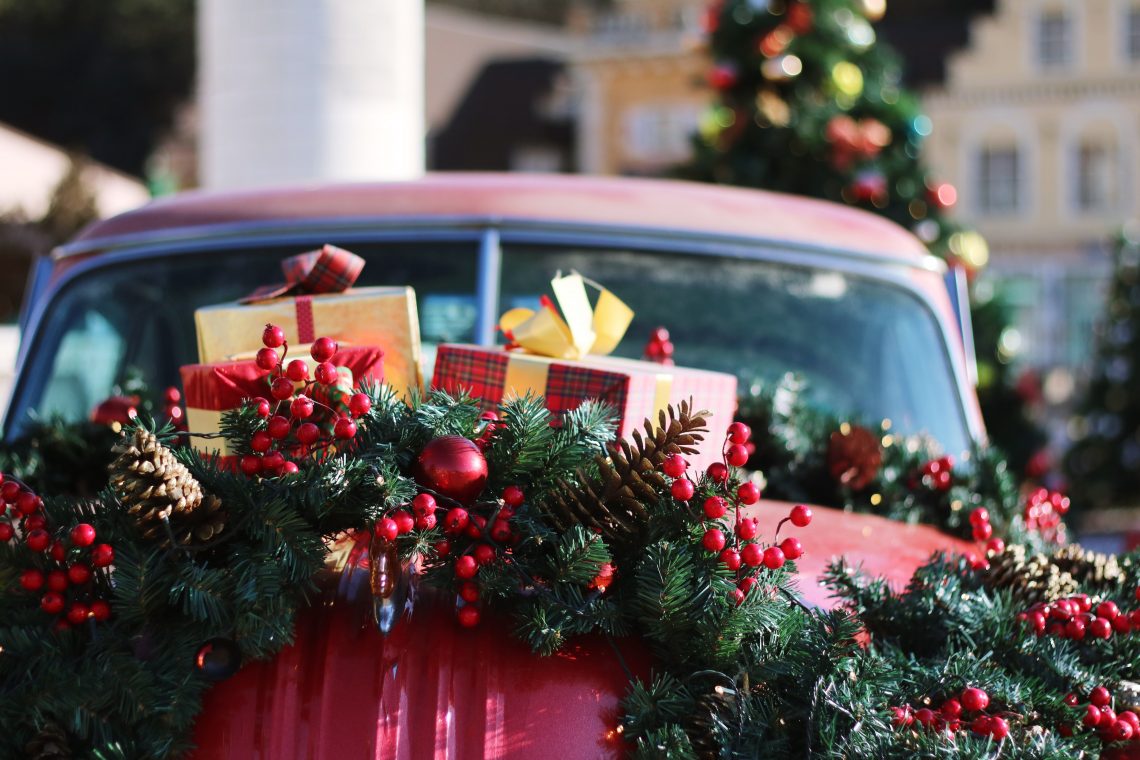 5 Uncommon Personalized Gifts for Everyone in Your Life
Giving gifts to our friends and loved ones can be one of the most rewarding experiences. Finding the perfect gift for someone can be a challenge. But, if you're looking for something unique and memorable, why not try a personalized gift? Customized gifts can add an unique touch to any gift while still being thoughtful and useful to the recipient. Personalized gifts are on the trendier side these days, so instead of picking out the most popular, why not stand out this holiday season with 5 uncommon personalized gifts.
When it comes to gift-giving, most people tend to stick to the same old, same old. But if you want to give a truly unique and memorable gift this year, consider something a little more personalized. Finding the perfect gift for everyone on your list can be a daunting task. But with a little creativity, you can easily find unique gifts that will show how much you care.
For the friends and family members in your life who seem to have everything, consider giving them a personalized gift. This could be anything from a custom-made photo album to personalized home decor.
Here are five ideas for personalized gifts that everyone will love:
1. Personalized Cutting Boards
Everyone can use a cutting board, and everyone likes to get them for their house! Etsy is a great website to buy personalized cutting boards from because you can choose between many different designs and sizes. You can also put any name on it that you want! Whether it's a gifting occasion or a simple way of saying "I love you," everyone will enjoy getting a customized cutting board from you.
2. Personalized Notepads/Notecards
Notepads are another item that everyone uses daily, so why not add some personalization? If your friend loves dogs, then get her the Dog Lovers Notepad from CafePress. If your mom loves to garden, get her the Gardener's Notepad. There are endless possibilities for personalized notepads and notecards, so take a look at some of your favorite stores and find something that represents the person you're buying for.
3. Customized Jewelry
Jewelry is always a popular gift, but why not make it extra special by having it customized? You can add any initials, name, or phrase to any piece of jewelry. They have a wide selection of jewelry to choose from, and they offer free personalization on all their items! Customized Jewelry is the best way to show someone how much you care. It shows that you've put in the effort to think about their interests.
4. Pet Portraits for Pet Owners
If you know someone who is a pet lover, then a pet portrait from MooPortraits would be the perfect personalized gift for them! You can get a pet portrait done in any medium, so whether your friend prefers paintings, drawings, or photographs, there is sure to be an artist who can do it. They have an amazing collection of pet portraits from talented artists all over the world. Pets are the best way of expressing your love for someone. they are also the best gifts to get anyone, especially pet lovers
5. Customized Clothing
customized clothing is always a great option for anyone on your list. You can find stores that offer personalization for everything from T-shirts to hats to baby clothes. If you're looking for something extra special, take a look. Clothing is a great gift for anyone, and it's even better when it's customized! You can add any text or design to any piece of clothing, so it's the perfect way to show your love for someone. Check out places like Zazzle and Spreadshirt for some really unique designs, or go to your favorite store and find something that you know the person will love.
No matter what gift you choose, personalization always makes it special. So put your own spin on one of these gifts, or come up with something completely new, and watch the smiles light up your loved ones' faces.
For many of us, it's hard to think of personalized gifts for everyone in our life. If you've always thought that the only way to make a gift special is if it is personalized or unique, then please read on! You'll learn how you can create custom gifts for everyone in your life without breaking the bank – whether they be friends, family, co-workers, or acquaintances.
Photo by Honey Fangs on Unsplash