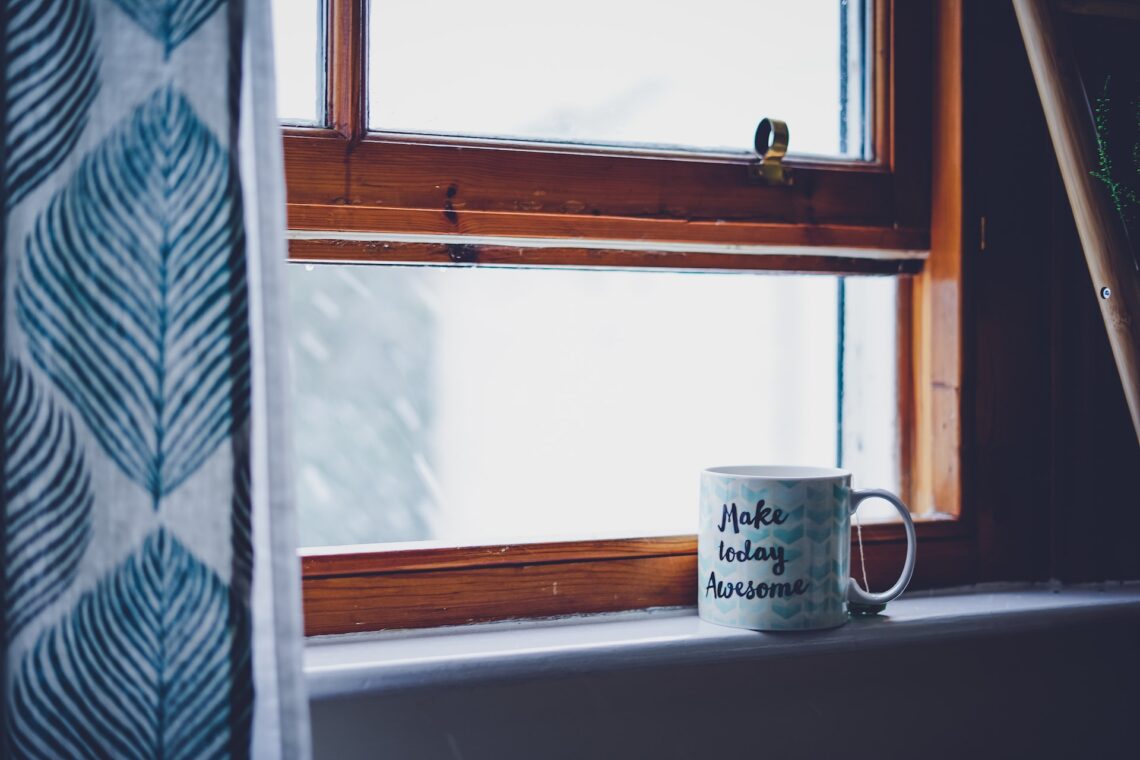 5 Creative Ideas for Unique Custom Mugs and Shirts
Personalized items, no matter how simple or basic they are, can light up anyone's day. That's why custom mugs or shirts – two essential items that are a staple in almost everyone's day-to-day life – are always fun gift ideas. You can even create them for yourself if you want to spruce up your closet or drinkware collection. Want to design a customized mug or shirt for a birthday, holiday, wedding, or event? Here are a few creative ideas to spruce up your favorite staples.
1.  Simple with a statement
Statement shirts and mugs are a dime a dozen, but sometimes you can't find one that completely matches your persona. The easiest solution is to create your own. Find different font options to try from Creative Fabrica, a website where you can find a wide library of unique fonts. You can start by browsing their free font selection. For more options, try the display fonts if you want a strong statement, sans serif fonts for a modern and minimalist look, or script fonts for a more feminine touch.
2.  Humor works best
Everybody loves a good joke. Find ways to show your wit and humor with fun icons, quotes, and illustrations. If you love a pun, why not? The more unexpected, the better. If you want to go truly personalized, an inside joke in custom mugs or shirs would be the best idea. If you're not that confident with your funny side, you can get a bit of help from this AI text-to-image generator, CF Spark Art. To use the tool, simply type a few words in the text prompt field and click Ignite. Be as specific as you can be with your funny idea and test to see if it really is as funny as you imagine.
3.  Go for patterns for custom mugs
Who doesn't love patterns? Patterns create a big statement, even if they feature simple elements. Create your own pattern design using CF Spark Patterns, an AI text-to-image generator that produces repeatable images in seconds. To use the AI art generator, just type a description on the text prompt field and click Ignite. You will then get four unique variations on the text prompt you provided. If you want to experiment on different art styles, choose any of the art style options below the text field then follow it up with a description of the image subject you want to produce.
4.  Create the perfect pairing
If you think that gifting a single custom mug or a simple custom shirt is not enough, why not design for both? Create a custom mug-and-shirt pairing – they can either have the same print, or if you're feeling creative, create a diptych or why not tell a story? This custom pairing would be a great giveaway for weddings and other big events.
5.  Experiment with the print placement
Typical shirt and mug designs would have their print either emblazoned dead center or printed all over. So if you want to create something subtle and one-of-a-kind, try different print placements. For shirts, why not try printing on the pocket corner? Inserting a small icon or logo on the hem edges of a shirt could also be a nice touch. You could also try leaving the front blank and printing your design or statement on the back. For mugs, you might want to try printing only on the rim edges or the handle. Another cute and potentially funny placement would be the bottom of the mug.
DIY custom mug and shirts for everyday use
When creating personalized mugs or shirts, it's best to give them a look or design that anyone would be proud and comfortable to use day in and day out. Steer away from designs you would usually find in a store. Or worse, a design that you yourself wouldn't touch with a ten-foot pole. You wouldn't want your customized item to collect dust in the back of a closet or kitchen cupboard, would you?
In the same vein, produce your items in high-grade materials meant for everyday use. Choose a cotton-blend shirt as it's the most comfortable and breathable type. Of the cotton-blends available, the 52% cotton/48% polyester Blend is recommended for daily casual wear because it's lightweight and less prone to shrinking. For mugs, make sure you're printing on BPA-free food grade material. You could always go for the usual ceramic mugs, but a nice and more lightweight option would be to use enamel mugs.
Photo by Toa Heftiba on Unsplash