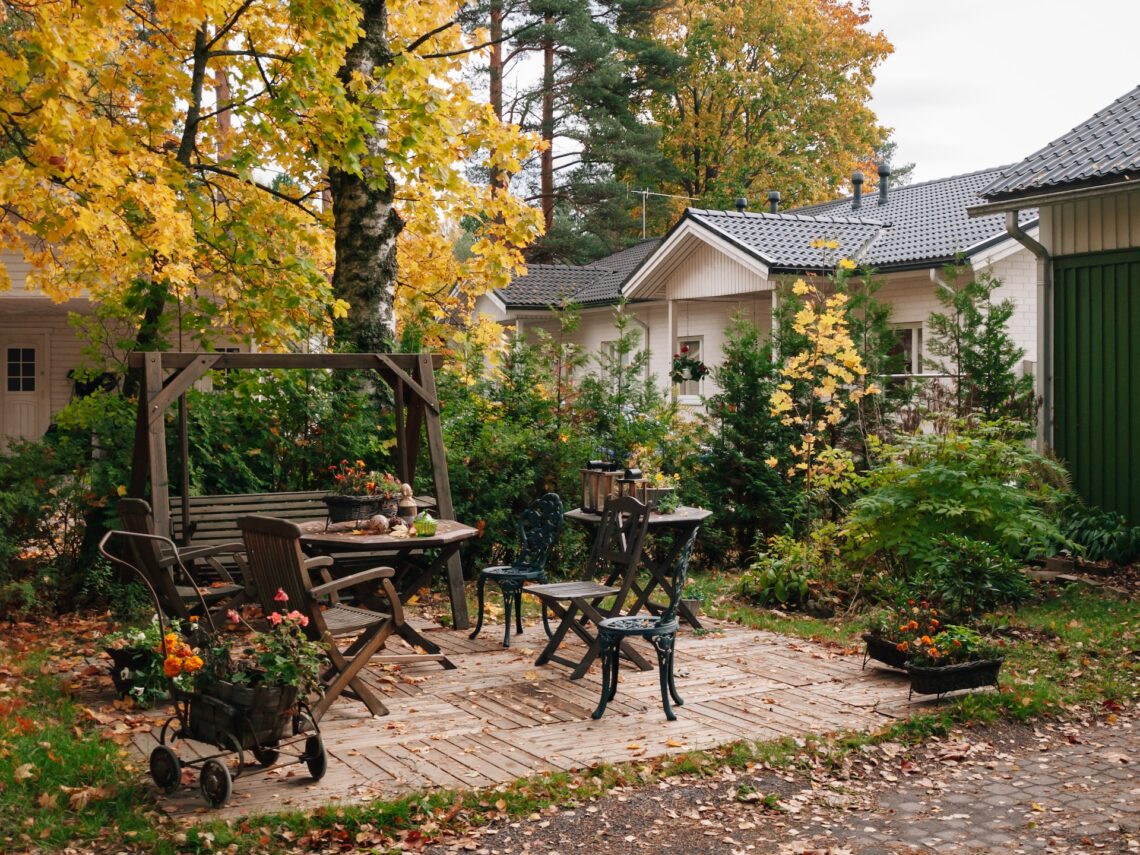 10 Surprising Ways to Create Magical Backyard Experiences
Introducing the top 10 ways to create a magical backyard experience with Shrubhub Backyard Ideas! You can transform your outdoor space into an enchanted wonderland for the entire family. From whimsical lighting to playful ceiling décor and more, there are plenty of unique and creative ideas available. Transform your outdoor space from mundane to magnificent with these 10 surprising backyard experiences that will make it feel like a secret garden in no time.
Whether you want to increase your entertaining potential or just add a little something extra to relax and unwind, these simple but effective ideas will help turn your backyard into an oasis of fun and relaxation.
Backyard Experiences – Utilizing String Lights
One of the easiest ways to transform an ordinary backyard into a magical oasis is by adding string lights!
There's a variety of different types of string lights available on the market today – from solar-powered lights with built-in timers to traditional Edison bulbs – so finding an option that fits your style should be easy!
By strategically placing these lights around trees or along garden beds, you can create an enchanting atmosphere perfect for relaxing in the evenings or entertaining friends and family outdoors!
Incorporating Water Features as Backyard Experiences
Another great way to add some magic to your backyard is by incorporating water features such as fountains, waterfalls, or ponds! Not only do these have a calming effect on anyone who spends time in them; but they also look beautiful too!
While pre-built water features might give you accessorized looks right away; there's also plenty of tutorials available online if you prefer going down the DIY route!
Since water features come in all shapes and sizes (and prices), finding one that's suitable fort your specific space shouldn't be too difficult either way!
Adding A Fire Pit Or Fireplace
Nothing says "magical" quite like a cozy fire pit or fireplace in your own backyard – not only that, but they also provide lots of functional benefits too (such as cooking food over open flames)! Fire pits or fireplaces come in many different shapes and sizes – gas burning stoves look particularly chic while wood burning pits provide that rustic aesthetic everyone loves so much! Depending on what material you decide to use; integrating these into existing landscaping should be relatively straightforward as long as you consider sizes/distances from plants/fences/etc beforehand!
Creating A Fairy Garden
Although it might seem intimidating at first; creating a fairy garden can be surprisingly easy with just a few supplies ! Plus; being able to step into another world right outside your door will instantly give your yard some extra charm & character !
Supplies needed include small rocks/pebbles , miniature plants , figurines , etc ; all depending on how elaborate you want it to look ! When deciding where exactly your garden should go ; take note of locations with good sunlight exposure & decent drainage conditions – both essential for successful fairy gardens !
Using Aromatic Herbs And Flowers
Not all 'magical' elements have to involve physical components ; using aromatic herbs & flowers can really spice up any outdoor area ! Along with aroma & color ; some even attract beneficial insects who aid in pollination & repel unwanted pests ! The options when picking flowers & herbs are virtually endless ; lavender , chamomile , rosemary , gardenias , lilac , lilies…the list goes on !
When incorporating these items into your yard design plan ; remember location is key — plant scented blooms near pathways guests often walk through & make sure shrubs/bushes are positioned where they won't be blocked off by other objects !
Bottom Line
So there you have it – with these 10 surprising tips, you can easily create a one-of-a-kind backyard experience by taking advantage of Shrubhub Backyard Ideas! Whether it's transforming your lawn into an illuminated dreamscape at night or creating cozy spots for guests to relax during the day – creating a magical backyard experience is within reach with just a few simple additions! And no matter what size or shape your outdoor area may be – with these ideas in mind it's easy to make your yard feel warmly inviting year round.
Photo by Nick Night on Unsplash