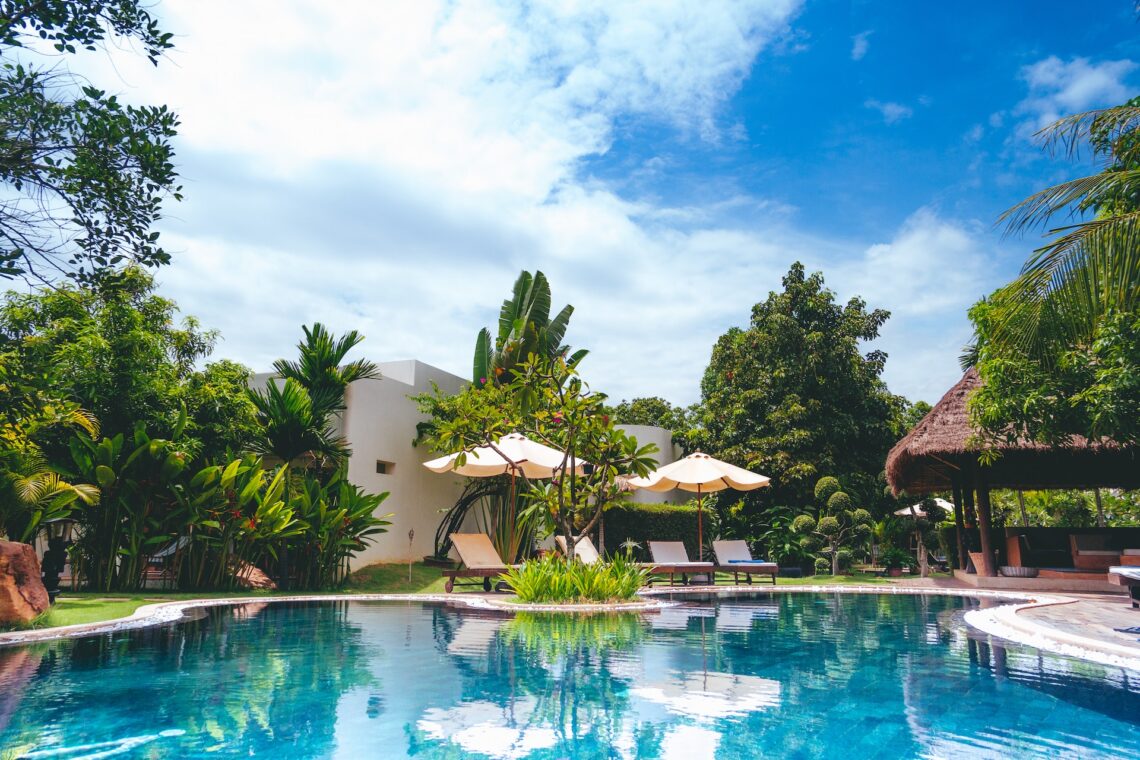 What Do You Need To Know Before Investing In A Swimming Pool
Dreaming of having a swimming pool in your home? As you prepare to make this investment, you may wonder, can a pool be a good investment?  To help you make an informed choice, let's explore the key factors you should consider before taking the plunge into your pool project.
Your budget to invest
Determining your budget is a crucial step in considering the right swimming pool option for you. Rest assured; there is a swimming pool for every budget! From basic to extravagant, prices can range from $15,000 to $100,000, depending on factors such as the building site, material choice (fibreglass or concrete), and design preferences.
It's important to keep in mind all extra costs for maintenance, insurance, governmental taxes, and electricity that will add on every year to the original cost. Once you set up your budget to invest and maintain, you will be ready to choose the right builder for your pool.
Consider the use of your swimming pool
To decide the shape, length, and depth, you have to determine for what purpose you need a pool. Indeed, if it's for recreational use with children, your pool will be designed differently than if it's to train or maintain your health. All those factors need to be considered by your swimming pool builder and designer.
Laws in your area
Checking the local laws is a must before starting, so your project will not be cancelled by any regulations. Restrictions will concern pool size, depth, and fencing (which is mandatory in Australia). Safety measures are here to protect you and your family and animals. They can slightly differ from one state to the other, so you must ask to ensure that you are not out of the law. Otherwise, you can be fined in case of pool safety law non-compliance.
Materials and design options
The main materials available to build a swimming pool are concrete, fibreglass, and vinyl, but there is a larger variety used less commonly. They all have advantages and inconveniences that you need to consider with your swimming pool builder. Your budget, timeline, and building site will orient your choice to the right swimming pool for your home.
Resale value
Swimming pools can be a bonus while selling your house. If you are not sure that you will stay forever in your actual home, you need to consider the resale value of a swimming pool. Many factors must be taken into account, like pool maintenance, which can scare some buyers.
In addition, see if the climate is appropriate. A hot and humid climate is more likely a sell-value. Look at your neighbourhood type to see if it's high-ended or not. Will your swimming pool enhance your outdoor space and living? Is there any water restriction? Finally, take a look at the market sale demand.
Choose the right swimming pool professionals
A swimming pool is a significant construction, and you should go for the best builder you can find! You should check for experience, required licenses, and insurance. Be aware of low-cost swimming pools or special deals that may be appealing. If you have a construction issue, it will be a big money loss, stress, and a bad experience, which you want to avoid! Look for quality and expertise rather than a cheap builder.
Ask for satisfied client testimony and experience. That's a great way to know if your swimming pool builder will meet your expectations.
You also want to discuss your project with an architect, a designer, and contractors to make your project the best you can.
Summary
Adding a swimming pool to your home is a special and important project. Now you have all the information available to decide and proceed. Once you complete all the administrative tasks, you will enjoy creating a unique pool for your home. 
Photo by Humphrey Muleba on Unsplash