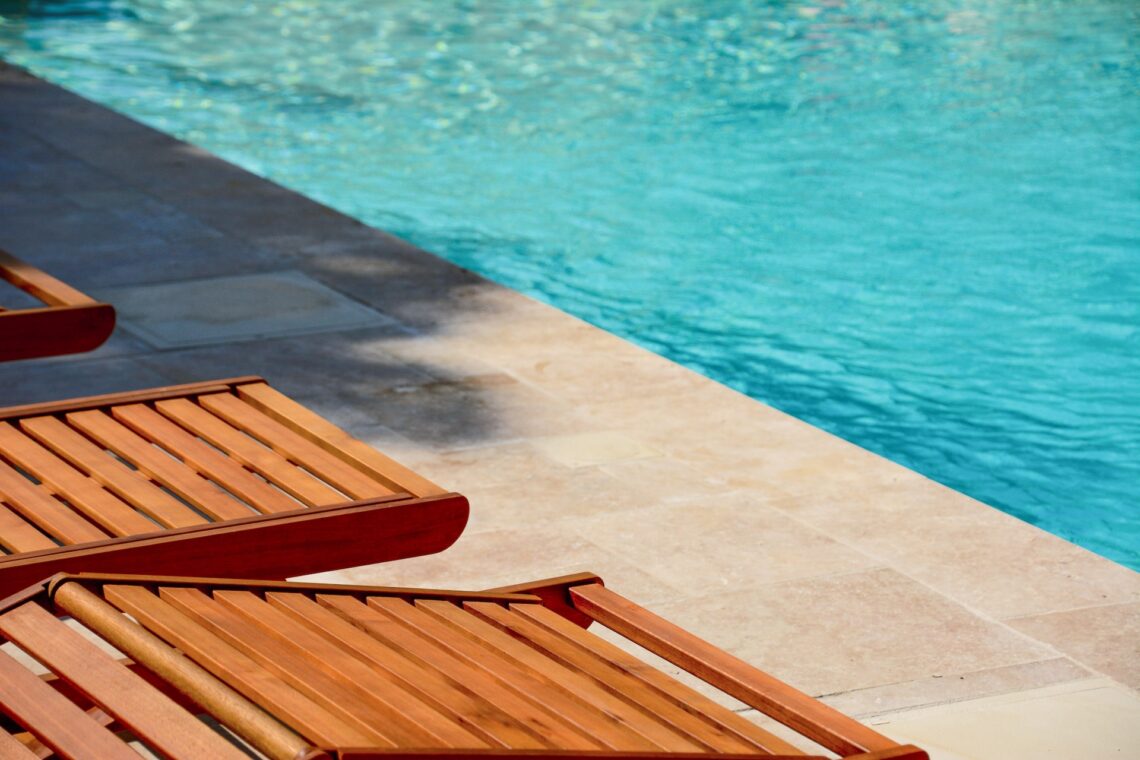 How to Choose the Perfect Outdoor Lounge Chair for Style and Comfort
There are different pieces of furniture one can add outdoors. But aesthetic-looking, comfortable lounge chairs add a different dimension to outdoor spaces. A lounge chair is an essential piece of outdoor furniture that can transform any backyard or patio space into a relaxing oasis. Whether you're looking to soak up some sun, read a book, or host guests, it's crucial to select the right outdoor lounge chair for maximum comfort and style. Here are some tips on how to choose the perfect outdoor lounge chair:
Consider your Needs
The first step in choosing comfortable outdoor lounge chairs is evaluating why you need one and what activities you'll be doing while using it. Do you plan on laying out by the pool, chatting with friends around the fire pit, or reading magazines under a shady tree? Knowing your intended use for your new purchase will help narrow down different styles.
Size Matters
Next, consider size. Outdoor loungers come in various shapes and sizes; standard sizing typically falls between 72-80 inches long and 25-34 inches wide. If space isn't a significant concern, accommodate larger loungers if desired comfortably.
Materials: Durability & Maintenance
Outdoor furniture takes more wear & tear than indoor pieces. Weather exposure must also pose considerations when selecting materials that complement design aesthetics but stand up against the elements, such as built-in UV protection from harsh sunlight hours.
Metal Options – From wrought iron metalwork reminiscent of old-world Mediterranean coastal mansions, nouveau elegance garden tables and chairs with cast aluminum finishes offer almost weightless durability, sturdy bases, and ideal balance. The minimalist designs are prominent and look simple and elegant. There are powder-coated options available, too, that have color stability and scratch-resistant coating capabilities. These are highly valued among patio enthusiasts across all regions. These lounge chairs are customizable, too, making them suitable for different lounge areas.
Wood Options – Wood offers both natural beauty as well as strong, durable structures that are resistant to swaying gusty winds. These are preferred seating choices coordinating porch decks and patios alike. Considering wood for outdoor lounge chairs is great due to its warm, natural raw features and high-end crafting available. American-made wooden sets are meant to withstand nature, offering casual modern rustic charm to homes while remaining fashion-forward.
Cushion Comfort & Design Aesthetics
Lounge chairs aren't comfortable without cozy cushions. Outdoor materials necessary for furniture intended to be outdoors year-round should also encompass maximum comfort. Sometimes, evolving around molded foam provides flexibility, ensuring the seat is not only soft but offers back support as well. Cushions are often sold separately, allowing buyers a chance to choose custom upholstery designs or complement existing outdoor decor usually found in softer tones, offering sleek elegance versus porch/door thicket energy.
Don't forget About the Chairs' Practicality!
In selecting a lounge chair, including how it will fit into practical surroundings, is important to consider, too. Some models are stocked with hidden storage spaces, and some can stack to make ideal weather-repellent island communities with less room space on patios, lending themselves easy apartment living conditions in winter weather. Many feature customizable safety fabrics, too, letting potential choices quickly handle extreme outdoor temperature changes throughout their life cycle, ensuring maximum durability and performance regardless of seasonality usage level.
Visual appeal Matters!
Lastly, when you're ready to select your lounge chair, consider its visual aesthetic. Does it match your current décor style? Do you prefer something modern or traditional in design? It's always best practice to review product photos online before purchasing so that expectations align seamlessly, eliminating any surprises later down the line. Apart from visual appeal, select lounge chairs that are easy to maintain. This will reduce the hassle of keeping your lounge area clean.
Conclusion
Choosing the right outdoor lounge chair is crucial for both style and comfort. Keep in mind your intended use for the chair, size limitations around space permitted accommodating company as well durability builds. Today, there is no shortage of design styles offered, from basket-woven synthetic wickers, rustic American-made woodwork scene-stealing metal iterations, and gorgeous hues surrounding an endless array of cushions' material choices. Just remember, comfort shouldn't take a backseat, eventually ensuring one enjoys leisurely activities surrounded by nature without concerns!
Photo by Thomas Couillard on Unsplash