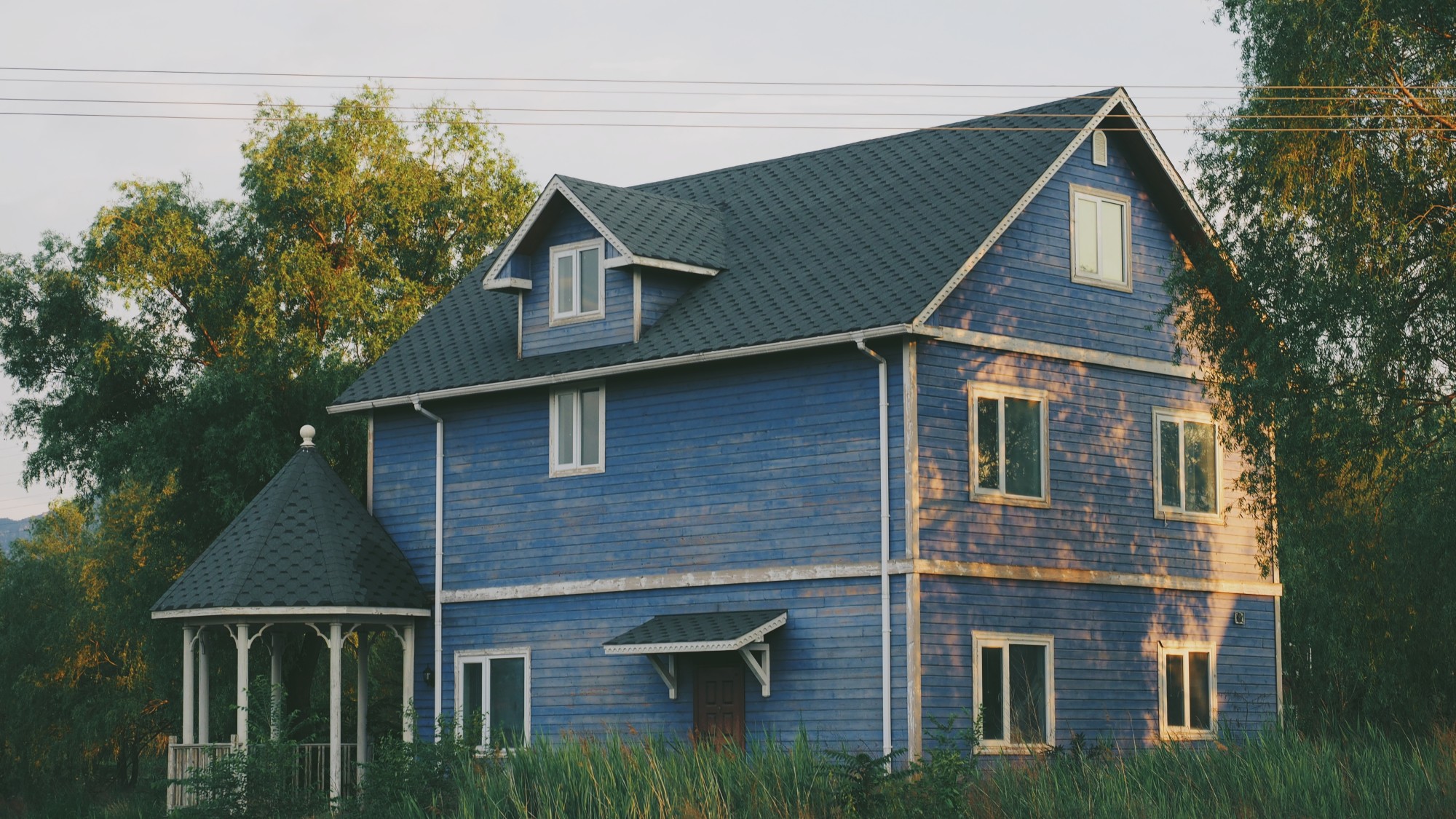 How to Build a Custom Home: A Step-by-Step Guide
How do you get started with building the home of your dreams? Learn how to build a custom home with our step-by-step guide. How do you get started with building the home of your dreams? Learn how to build a custom home with our step-by-step guide and with the help of a quality home renovation company
In the heart of Okanogan County, Washington stands a rustic, log home deep in the Cascades. Built decades ago, this mountain retreat is a testament of how to build a custom home that lasts.
Good news! You don't have to move to remote Washington State to build your own custom home. You can build a home that will outlast today's shoddy construction, gaudy trends, and changing weather. Take pride in your home for a lifetime.
Buying a standard home is easy. But nothing great ever came easy. Building a custom home doesn't have to be hard. But it does require more work on your part. You want to do it the right way, don't you?
1. Plan Your Custom Home
Whether you've thought about building a home for a long time or are just getting started, you'll need to prepare. There are three steps to planning. First, make a budget. Second, set a time-frame. Third, find the property.
Make a budget. If you figure out what you can spend, you'll have no idea how much home you can afford. The wise man sits down to count the cost before building. When budgeting, take the following into account.
Property cost
Local fees/taxes
Design/engineering fees
Construction costs
Landscaping costs
Interior decorating and furnishing
You'll likely need a loan. Fix any issues on your credit report first. Get offers from multiple lenders. Get ready for a lot of questions. Mortgages are more invasive than most loans and can feel like a financial colonoscopy.
Set a timeframe. It's important to have an idea of when you'll finish your home. Decide on a general date you want your project finished. Consider factors like new babies, closing dates, and school schedules.
Plan for possible delays. Seasons can cause extended delays in some areas. Especially in rainy and snowy climates.
Find property. You can't build your dream home anywhere you want. Do extensive research. When you look at a property, take the following into account.
Lot size
Proximity to neighbors
Terrain features
Where the sun will be
Trees
Utility access
There may be zoning limits. Especially if the home is in a wetland or a historic district. Historic districts have review boards that are like HOAs. But instead of preserving the future, they preserve the past.
Examine the homes in the area. Talk to the neighbors. And make sure the neighborhood is a good fit for your family.
2. Design Your Custom Home
You don't need to adapt the layout of your new home from an existing home. That's not how to build a custom home. With a custom home, you can design it the way you like. Customize it to the way you live. Every feature is up to you. And so is the quality. Build something that lasts.
Determine Your Home's Size. Check local ordinances. Some areas limit the square footage, number of stories, or height. Figure out how many rooms you'll need. Plan for future needs. Also, consider these less common rooms:
Mudroom
Playroom
Media room
Home gym
Workshop
Build in Your Lifestyle. A great thing about custom homes is that they can fit your lifestyle. If you want a cozy space, opt for fireplaces. If you don't like cleaning, choose less intricate designs.
Want storage for your motorcycle, surfboard, or RV? Make it happen. Want a soundproof room to record music, video, or podcasts? Do it. Want an awesome woodshop? Build it.
Decide on Your Layout. Open spaces are popular now. But maybe you prefer separate rooms. Choose between formal areas and private areas. Put the entries where you want them. Add a doorway from the master bedroom to the deck. It's all your call.
Pick Your Style. Do you like intricate designs or clean, simple decor? You get to choose. If you like particular colors, there might be another way to get them in the space besides paint. Integrate brick, or some stone, or some other material.
If you like high ceilings, you can have them. Pick skylights, bay windows, wide window sills. Choose a flat or pitched roof. All of these are decisions you get to make.
If you're going green, incorporate ways to increase energy efficiency. Use less material. Use recycled material. Plan for water conservation.
3. Build Your Team of Pros
To get your home built well, you'll need a team of the best. Like anything else, you get what you pay for. You'll need to closely monitor the building process. You'll need permits, inspections, and logs. Here's a list of people you'll likely need to get the job done.
Architect
General Contractor
Interior Designer
Landscaper
Cleanup Crew
Architect. Picking an architect can be a challenge if you don't know one. Ask friends and neighbors who they've used. Look up a house you like and pull the address's permit history to find out who designed it. The best talent won't be cheap. But they'll be worth it.
General Contractor. About the time you hire your architect, you'll want to hire a general contractor. General contractors usually make sure everything goes according to plan. Ask friends and family for recommendations. You don't want a bad one.
Instead of making sure all goes well, bad contractors let your project fall apart. Like a soon-to-be-ex, they constantly make excuses, stop taking your calls, and refuse to commit.
Architects often have a list of builders they recommend. They will also likely know one that specializes in your type of home. Get photos of past projects. Meet the foreman. And ask questions.
Interior Designer. Standard home designs often take interior design principles into account. When you design a custom home, you might want input from an interior designer. You don't want to end up with a wall where nothing works due to size, shape, and lighting.
4. Build It
Homes often take about a year to construct. The process is full of opportunity for delays. Architects sometimes miss deadlines. Contractors have issues. You'll need to make decisions on time. It's up to you to keep it all on track.
When the job is done, you'll need to find out who handles the cleanup. Usually, the builder will take care of it. But you don't want a mess to dispose of yourself. Once the builder finishes, you'll need some creative landscaping. You want your home to look as great from the outside as the inside.
5. Move In
Now that the building is over you'll probably need some movers to get you in your new home. You'll have to coordinate the delivery of new furniture, appliances, and decor. You'll need to get utilities, communications, and cable installed. In the end, the hard work will all be worth it! You're ready to get started, aren't you?
Learn How to Build a Custom Home
You sure have plenty to think about when it comes to how to build a custom home. You'll need to plan it, design it, and assemble a team of pros to get it done. But you can handle it. You know what you need to do. And you've got the drive to do it.