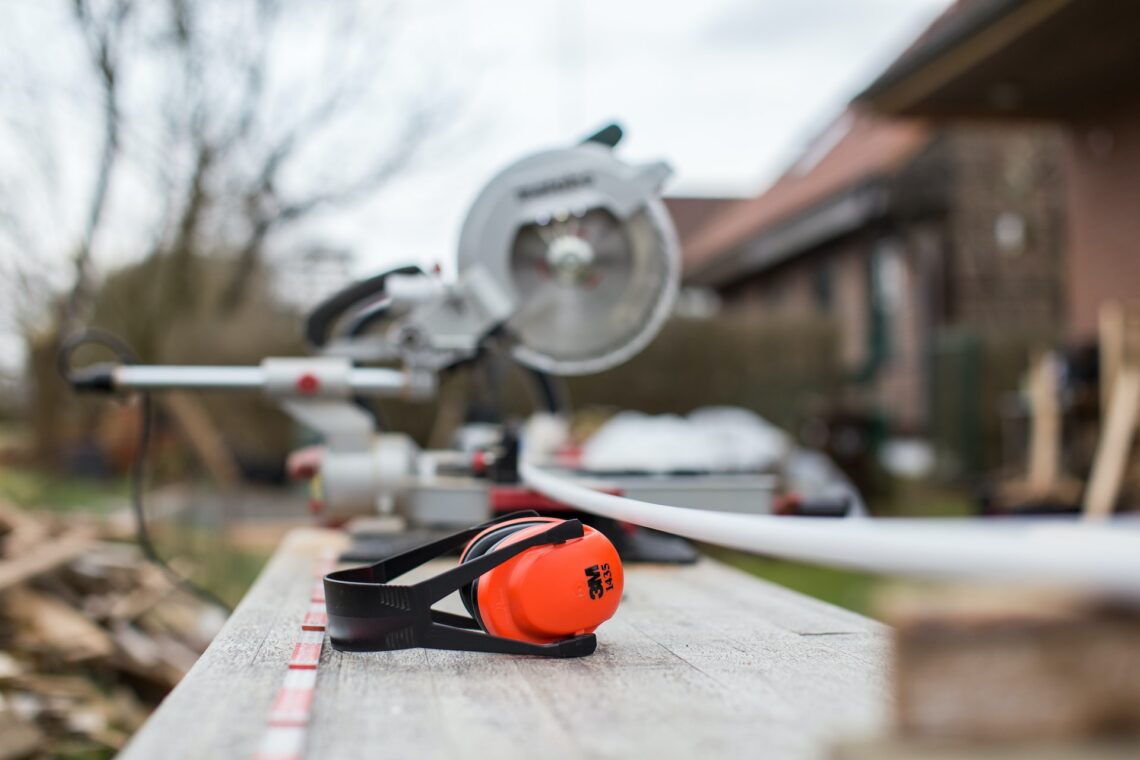 A Beginners Guide To Using Power Tools
Power tools are some of the wonders of modern technology. They've revolutionized the trades and crafts, allowing professionals and amateurs to complete jobs with a higher degree of quality and efficiency simultaneously. To any new DIYer or junior tradesperson, using power tools is a necessary learning curve but one that needs to be done cautiously and properly. It's always recommended that you enlist the help or support of an experienced or trained professional before using power tools for the first time, but this guide will introduce you to some of the basics you need to know before you get started.
Types of Power Tool
Power tools are tools and machines that rely on energy from a source other than the human body – these are usually electric motors but can be petrol too. They vary from saws used to cut wood and other materials into desired shapes and dimensions to drills, screwdrivers, grinders and nail guns, as well as many other niche power tools.
Power tools are common in many different industries and are used widely across applications both professional and DIY. Each tool has a unique purpose and ability to manipulate components or materials in a particular way to give a desired finish or result. Some tools will do a similar job but are better at working with specific thicknesses, sizes and types of material and maneuverability requirements.
For example, mitre and circular saws basically have the same blade but mitre saws are more useful where greater precision is needed, whereas circular saws offer greater versatility but are harder to control. You'll learn more about the benefits of each one once you get experience working with them.
Basic Power Tool Rules
There are a few fundamental rules that you should adhere to whenever you're around or operating power tools – these are to protect yourself and other people in the vicinity. It's expected that everyone should adhere to the same standards, so keep that in mind.
First and foremost, you should always inspect tools before and after use to ensure that you are not using damaged or faulty equipment. Regular maintenance is also essential to ensure your safety and to avoid them breaking down.
Next, you should always use the correct tool for the job you are doing. Using certain tools for the wrong materials or tasks can increase the risk of damage to the material, yourself or other people around you. Follow manufacturer instructions wherever possible or get the assistance of a professional if you aren't sure what you're doing.
Personal protection is a fundamental consideration for anyone working with or around power tools of any sort. Depending on the tool and task, this can include safety glasses, ear protection, work gloves, protective clothing and safety footwear to protect your feet. Conduct a risk assessment before you complete any task with power tools to ensure that you use the appropriate personal protection – not doing so could have serious and permanent consequences.
Other important power tool practices include not carrying or holding tools anywhere other than the given handle or grip, taking your hand off the switch button when not in operation, securing materials with grips, clamps or vices to allow both hands on the power tool and unplugging tools when they're not in use for an extended period.
Other than that, you just need to ensure you have adequate lighting, a stable work environment and the correct clothing and safety equipment to ensure that your operations are safe for yourself and others around you.
Working with power tools is a steep learning curve but when you master each of these tools they can benefit you greatly in whatever tasks you are trying to complete. Good luck!