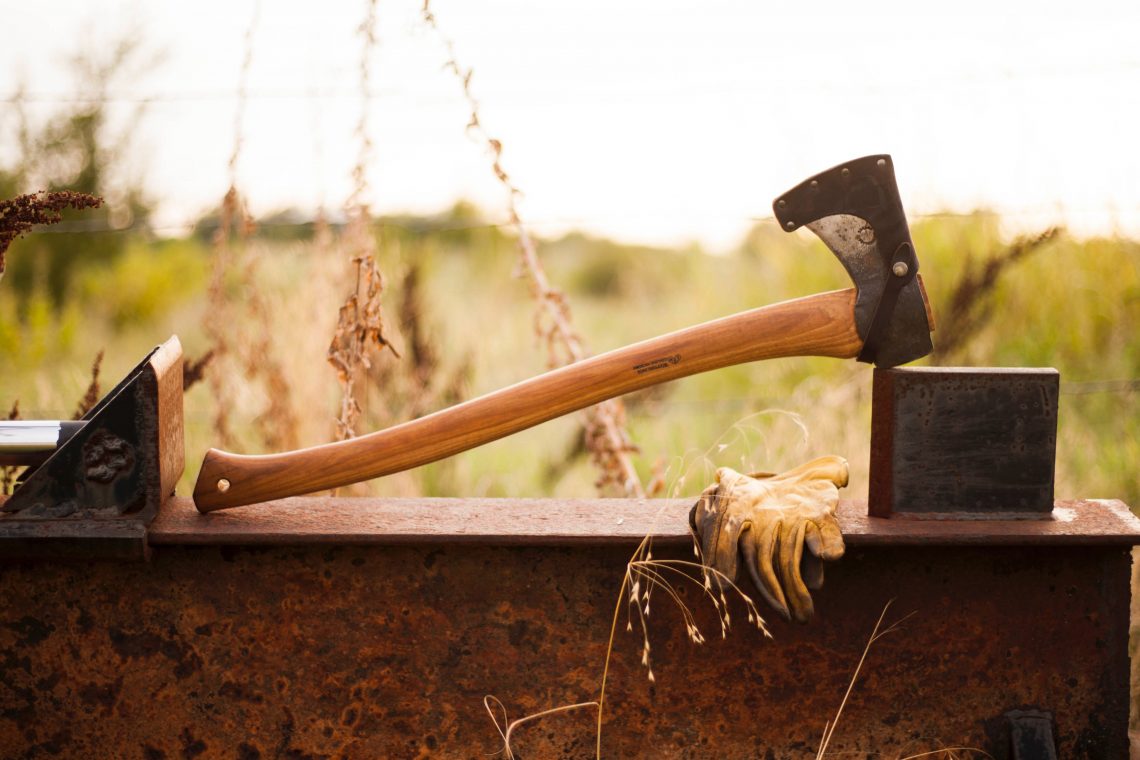 7 Axes and Hatchets Maintenance Tips to Keep Your Tools in Top Shape
You must take good care of your axes and hatchets for them to last long and serve you well in life. If you own axes or hatchets or have a family member who uses them, then it is a must to be educated when it comes to maintaining and cleaning the tools. Since axes start wearing progressively when you use them, here are some valuable tips to keep in mind when working with them to help them last longer. Make sure to carefully read each tip since it will help you keep your tools in their top shape and look like it is new!
Keep in Proper Storage
A well-organized and kept tool storage system is essential because it not only keeps your tools in excellent condition and makes them easily accessible. However, it can also enhance the entire appearance and organization of your workspace or storage area.
Furthermore, you should invest in good-quality storage units and organizers for your axes and hatchets so that they don't break and you don't have to change their storage containers every few months. You can also put silica gel sachets in your storage boxes to absorb excess moisture and prevent damage to your tools.
Inspect Regularly
If you're in the lifestyle of using tools like axes and hatchets every day, it's easy to miss when their performance little by little deteriorates over time. That is why it is critical to inspect your most-used tools at least semi-regularly, keeping a close eye on indications of wear and performance problems.
Remember to perform a fast and easy visual examination after every use – it only takes a few seconds. Also, if you wish to own axes or hatchets that are well-made and do not easily break, check out stores that create and sell high-quality axes Engineered for Axemen.
Clean the Tools Properly
It may appear to be way over the top initially, but make sure to clean each one of your axes and hatchet after each use. Cleaning methods will vary depending on the tool, but the majority of the time, wiping dust and grime from the frame is all that is required.
Furthermore, dust, dirt, and gunk will pile up if you do not maintain your tools. As a result, before putting away your tools, focus on ensuring that they are free of grease and oil, as it aids in maintaining their condition and extends their shelf life.
Store it in a Dry Place
A dry, hygienic, and organized environment is ideal for storing your work gear like axes and hatchets.
Also, make sure to keep your axes and hatchet away from heater vents and hot, dry areas of your residence when stashing them. Doing so may cause the wood to dry out excessively and shrink, likely to result in a loose head over time and may be dangerous for you.
Lastly, keep in mind that tools like hatchets and axes should not be stored in either extremely hot and dry or highly wet surroundings.
Sharpen Your Tools
A wet grinder is the safest way to sharpen, but it may be essential first to grind out rough edges or other damage with a different strategy, such as a bench grinder. Also, remember that it is critical to use caution when sharpening and avoid exposing the axes or hatchet to heat.
If any part of the axes or hatchet turns blue, the tempered zone has vanished, and the axes or hatchet are no longer as resistant to wear. Another thing to remember is to file the edge in the same quantity on each side and along the entire edge to ensure that it preserves its original form.
Replace Parts When Needed
For axes and hatchet users and fans, trying to replace axes or hatchet handles can be incredibly stressful. To remove the old axes handle, place the axes head in the vise and use a saw to snip the handle off quite near to the axes head as doable.
Following that, you should choose a handle based on size and length. As a general principle, you should order a handle that is substantially bigger than the eye of your axes or hatchet head.
Oil Your Ax and hatchet
Apply oil to the entire axes or hatchet head to create a waterproof moisture barrier and prevent rust formation. You can use any oil suitable for the axes or hatchet head, including vegetable and mineral oils.
If you want to seal it, you can rub some linseed or olive oil into the handle and seal it with beeswax. That will give the handle a glossy look and make it water-resistant.
Final Thoughts
Axes and a hatchet are often as valuable as, if not more vital than, a knife in a surrounding where they are essential. Therefore, cleaning and safely storing your axes after use would be best to prevent issues. Hopefully, the tips above have given you a better understanding of how to care for your tools.
Photo by tanner sheltry on Unsplash