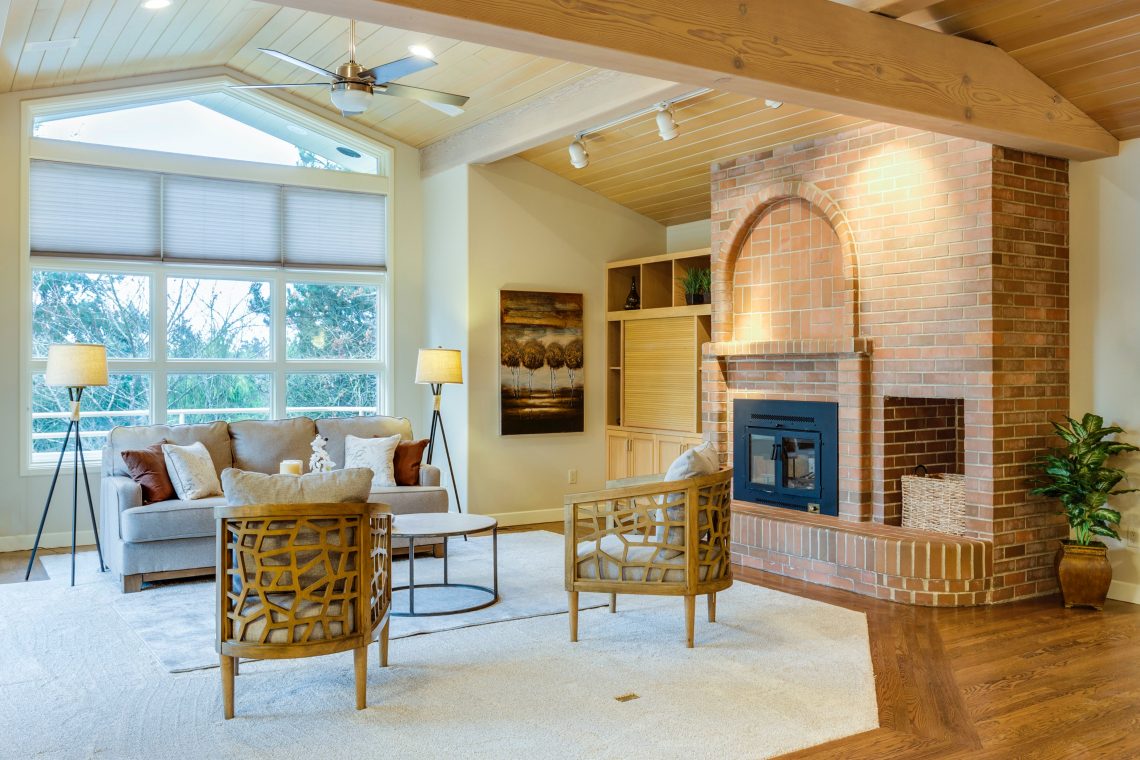 Here Are The Things You Should Do Yourself Before Selling Your Home
Selling a home is a hugely difficult process filled with decisions and hard work. If you want to get ahead and prepare your home so that the selling process is much easier, you can use the tips in this article to do so.  Here are the things you should do yourself before selling your home.
Find A Good Real Estate Agent
When it comes time to sell your home, you want to make sure you have a good real estate agent by your side. Here are a few things to keep in mind when looking for an agent:
Look for an agent with experience. You want someone who knows the ins and outs of the real estate market and can help you get the best price for your home.
Find an agent who is a good fit for you. You should feel comfortable working with your agent and feel like they have your best interests at heart.
Make sure you understand the commission structure. You don't want to be surprised by any hidden fees when it comes time to sell your home.
Get recommendations from friends or family members who have recently sold their homes. They can give you first-hand insights into what it's like working with certain agents. If you sell your house in Florida, make sure to search for the best realtor options as this means you'll save time and money. A quick google search or a phone call to family members can provide you with some firsthand insight.
Finally, trust your gut. If you don't feel comfortable with an agent, move on to someone else. Selling your home is a big decision, so ensure you're working with someone you can trust.
Consider Your Home's Appeal
It's time to get your house in tip-top shape so it will appeal to buyers and fetch top dollar. To get started, take a good look at your home from the street. Is the landscaping neatly trimmed and inviting? Are the gutters clean and in good repair? First impressions matter, so make sure your home makes a great one.
Next, head inside. Take a critical eye on each room and make a list of any necessary repairs or updates. Even small things like frayed carpet edges or cracked grout can turn off potential buyers. Once you have your list, start tackling the items one by one.
If you're not sure how to best update your home for sale, consult with a real estate agent or stager. They can give you expert advice on what buyers in your area are looking for and how to best showcase your home's strengths.
Declutter Your Home
Go through your belongings and get rid of anything you don't need or use. This includes clothes, furniture, décor, and anything else that's just taking up space. Not only will decluttering make your home look better, but it will also make it easier to clean and stage when it's time to show potential buyers around.
Once you've gone through your things and gotten rid of what you don't need, it's time to decide what to do with the rest. If there are items that are still in good condition but you no longer have a use for them, consider donating them to a local charity or selling them online or at a garage sale. For anything that's not worth selling or donating, be sure to recycle it instead of throwing it away.
Now that you've decluttered your home, it's important to keep everything that remains organized. This will not only make your home look neater and more appealing to buyers, but it will also make it easier for you to pack up and move once your home is sold.
Depersonalize Your Space
In order to sell your home, you will want to depersonalize your space to some extent. This means removing personal items like family photos, collections, and other items that would make it difficult for potential buyers to see the home as their own.
It can be difficult to part with some of these things, but remember that you are selling your home and not your belongings. By removing these items, you will help potential buyers see the home as theirs and not yours.
Touch Up Any Scuff Marks
Scuff marks are those dark smudges or streaks that show up on walls, door frames, and other surfaces. They're usually caused by shoes rubbing against the surface or furniture being moved around.
To get rid of scuff marks, start by wiping down the area with a damp cloth. If that doesn't work, try using a white eraser or a magic eraser. You can also try scrubbing the area with a gentle cleanser like dish soap or laundry detergent.
Once you've removed the scuff marks, touch up any paint chips or scratches with matching paint. This will help the repaired areas blend in with the rest of the wall and make your home look more polished overall.
Selling your home doesn't have to be a stressful experience. By taking care of a few things yourself before putting your home on the market, you can save money and ensure that everything goes smoothly.
Photo by Francesca Tosolini on Unsplash