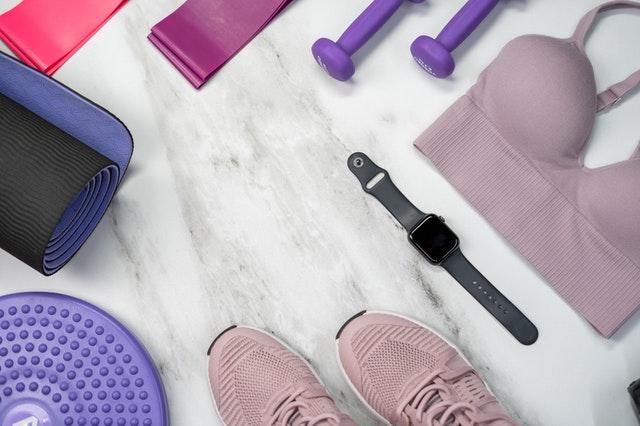 Fitness Goals With CBD For Overall Health And Well-Being
What are your fitness goals? Fitness is a significant part of self-care. Putting in at least 20 minutes of activity each day is the recommendation for a healthy lifestyle. Many people have a genuinely hectic lifestyle that leaves little time to accommodate fitness goals. But it's essential to assign the regimen as part of your daily schedule.
One element that helps to relieve people of their excuses is (cannabidiol) CBD. The compound boasts as beneficial for quicker recovery from exercise, aiding with muscle soreness and cramping, plus benefits overall performance. That's one of the primary reasons potential newcomers avoid starting, because of the aches and pains post-workout.
Most gyms and health food stores stay up to date on supplements and fitness trends, including CBD oil relating to whether it's adequate for performance and overall fitness goals, what the possible risks are, and who the products can better serve. It's wise to check with your medical provider for a thorough exam before beginning any supplement or workout routine.
Fitness Goals With CBD For Overall Health And Well-Being
Common reasons for bailing on workouts are lack of time and apprehension over the aches and pains that follow. Exercise should have a degree of intensity to be effective for your fitness goals and as a way to overcome health challenges.
Still, there are ways to stay physically active without overextending yourself, and supplements like CBD can aid with any muscle soreness that develops. Plus, it's essential to find opportunities to move your body regardless of your schedule. Let's look at some ways to "fit fitness in."
Make An Appointment With Yourself
Working out is a critical part of wellness, along with a healthy diet. That means you need to make time for it despite what each day might have already packed into it. It's relatively easy to tell yourself that you'll stop by the gym after work every other day and maybe once on the weekend, but when the time comes to do it, most people (tired after work) pass it by and head home.
The ideal way to make sure you put in the time is to make an appointment with yourself by marking out time on your schedule, even if it is only 20 minutes, maybe with a friend, so you have accountability and obligation.
It's wise to schedule it a few days ahead of time so that you anticipate the day and write down what you plan to do, whether it means merely taking a walk, riding your bike, or working out with a personal trainer, maybe take a class.
Have Your Exercise Gear Always Packed
You can make the activity much more fun by purchasing new workout gear, including clothes, shoes; get some dumbbells, maybe a mat. Get a bag to pack up your stuff if you plan to go to a gym or even to keep it in the closet so you can pull it out when you plan to jog or walk.
It doesn't matter if you're merely working out at home or around the neighborhood. Wear clothes you feel comfortable in and that you like. It'll make the experience exciting and more pleasant.
Find A Time When You Feel The Optimum Motivation
Many people like to work out early in the morning to become energized for their day. Not everyone is at their best in the morning. CBD oil that you find online, like the ones in the Cheef Botanicals site, in your coffee boasts potential properties to help boost energy. It might be the ideal recipe for motivation before you go to work. It's important to find that most motivational time throughout the day to put forth your best effort into a workout.
That time of day might be a busy time at work, so you might have to make some adjustments to your work schedule to work towards your fitness goals. Some companies are now adding wellness to the business environment allowing staff to engage in these types of activities throughout the day during breaks or at lunch. You could easily fit in a break to allow for a quick workout.
Always Go For Quality – Don't Focus On Quantity
Many people believe they should go for an hour or two on the treadmill or do many repetitions to accomplish a particular goal. That can be self-defeating because, in most of these cases, no one has enough time to fit these extensive exercise programs into a busy day. Instead, these individuals choose not to work out at all.
It is possible, though, to achieve strength training as well as cardio with no more than 30 minutes required if you focus on the correct workout routine. These would include a focused regimen on a multitude of muscle groups simultaneously, elevating the heart rate, thus giving cardio benefits. The reference for these exercises is "compound."
Make Sure You're Having Fun
Working out is supposed to be exhilarating, not something you dread. If you find yourself dragging to a gym or class or meeting with a trainer, these are not the right programs for you.
Initially, the suggestion is to employ a trial-and-error approach to finding the proper routine by sampling a few different options. You want to incorporate the physical activities that you enjoy into your routine. If you enjoy cycling, you could take a spinning class or simply join a cycling team. For those who like walking, hiking is a great option.
When you like the activity you sign up for, you'll look forward to it and stick with it rather than ultimately quitting altogether. Also, do it with someone or a group.
Exercise is always more fun when you can be social and form a sort of camaraderie with other people. It turns into motivating and encouraging each other to where everyone is successful with their fitness goals.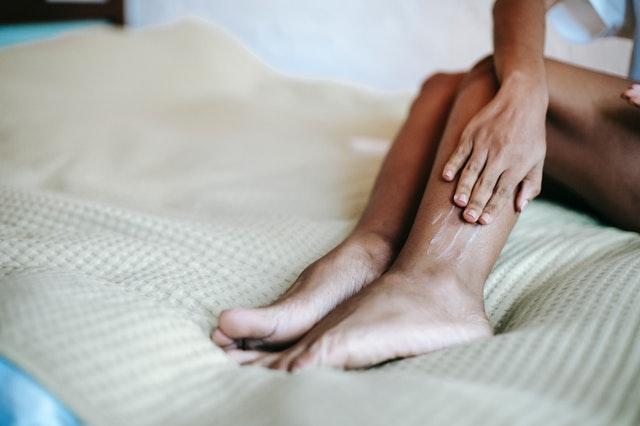 Final Thought
No matter if you walk for 20 minutes around the block or work with your trainer for half an hour, there is the potential for achy sore muscles, which is another reason people tend to avoid exercising.
Many supplements and topicals, including CBD oil, an all-natural, safe approach, mean to help with recovery, soothe sore muscles, and boast as adding to overall performance. Check here for details on using CBD products to support your fitness.
You can take a lower impact course, but there needs to be a certain degree of intensity to achieve goals and improve wellness. With that, your muscles will stretch and tear, creating inflammation, making them tender and sore. CBD helps reduce inflammation, repairs the tissue, and helps the muscles develop and become stronger.
Make sure to see your physician before you begin a course of any supplement and prior to starting a new workout regimen for safety and monitoring.