37 Insanely Cool Things To Do In Your Backyard This Summer
The list of to do`s for this summer should be quite large for each individual, the great weather and long days are allowing us to enjoy the season beautifully outdoors, embedded in vegetation and sunlight. We dare to suggest you with this article 37 insanely cool things to do in your backyard this summer.
We have handpicked each and every one of them to have a meaning and help you either relax completely or create bonds, laughter and love when spent with friends and family.
1. Build a fairy Tale Like garden.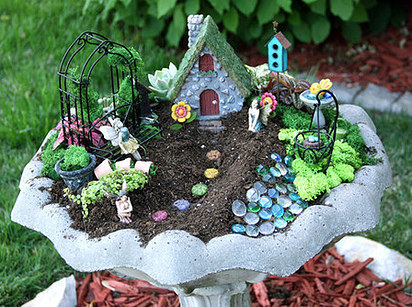 curlycraftymom.com
A simple magical experience. You can make it even better by creating it in a wooden log or on a stump
2. BRing the trampoline at the same height with the grass
You will have a far more graphic landscape and it will be a little  safer as well.
3. Add a Splash Pad in Your Backyard landscape
If you have a splash zone near a trampoline you are good to go.
4. kick croquet Experience With hula hoops
5. Colorful inflatable pool fountain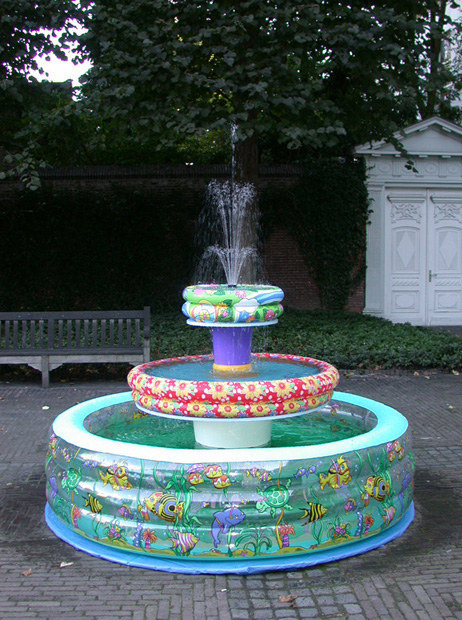 ehow.com / Via thehairpin.com
Full directions can be found here.
6. Use a fan and some PLASTIC sheet to create a huge bubble

playathomemomllc.com
You will have to be extra careful with your little loved ones. This obviously applies to all activities.
7. SPRINKLER plus Tarp equals refreshing fun
8. Small succulent race car track
Full details here.
9. Huge pillow quilt for festive ENTERTAINMENT nights
10. use bales of hay to build a swimming pool fast
Yep, it works. Simple yet insanely fun.
11. traditional rugs used for a picnic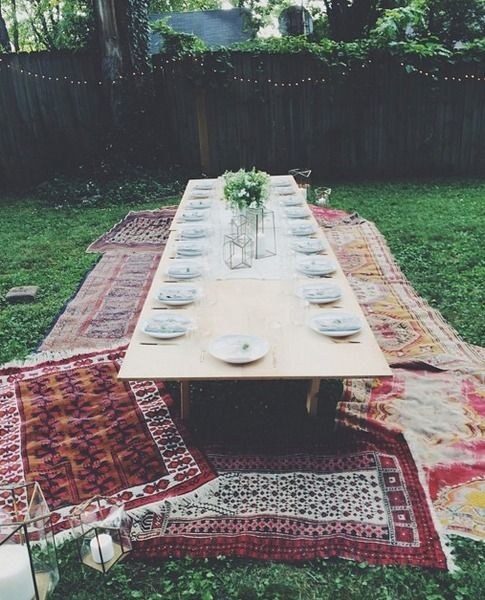 countryliving.com
Superb and romantic setting to be enjoyed with family and friends.
12. Create a "wee village" garden
Miniature village for you and your child. Cityville on Facebook just got really boring. Get your little loved one outside into a proper playing ground!
13. Small butterfly feeder

ehow.com
Fruits can be used to lure the little creatures.
14. empower a rusted swing set with pool NOODLES
Color and safety in the perfect package.
15. Play a refreshing game of water balloon piñatas.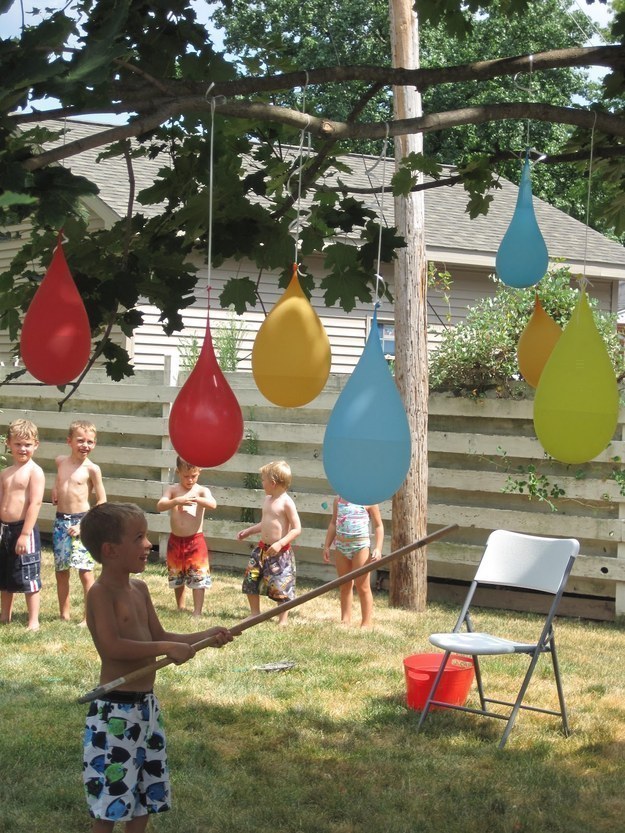 16. Sunflower forts to beat regular blanket forts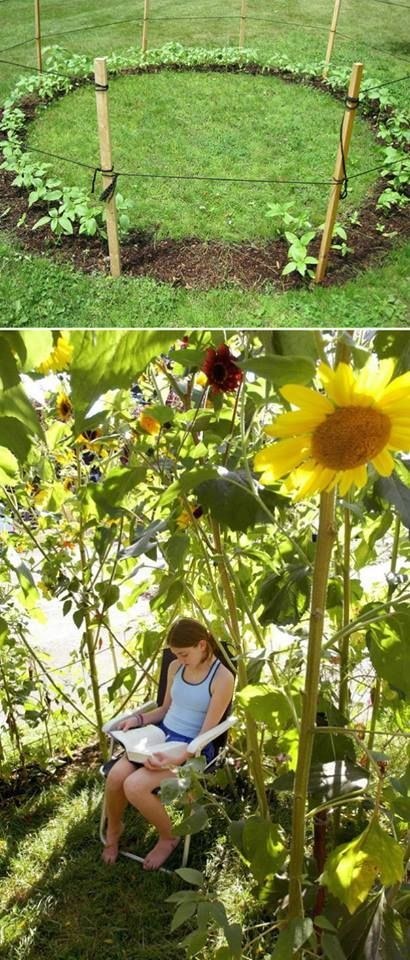 Summers gives you the perfect change to nestle yourself in vegetation in an entirely different manner.
17. Make a versatile sandpit/seating item using pallets
The full tutorial can be found here.
18. slackline for zip-lining
19. Build a  low height rope bridge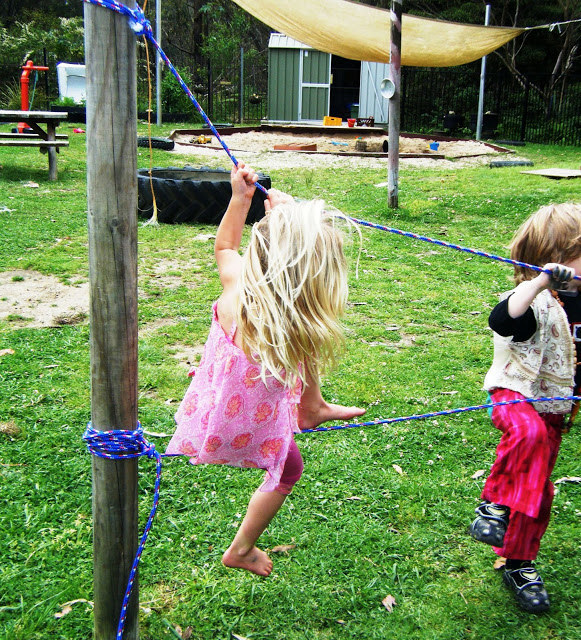 letthechildrenplay.net
Detailed information here.
20. Build  a rope course
21. bring giant bubbles that bounce to the yard
22. Create a summer special reading nook
23. build  a secret passage in your yard
24. grow a cool garden teepee
25. build a lush willow den
26. materialize your own mini golf course
27. Create a game of beer pong battleship out of styrofoam only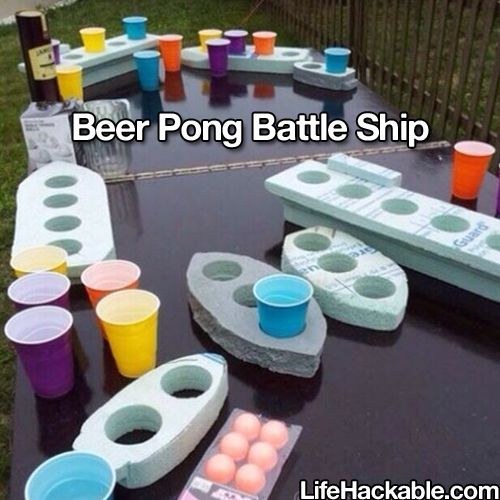 lifehackable.com
A shot should be consumed when the ship will sank.
28. Inspirational quote on a brick wall with moss graffiti.
Instructions here.
29. Rug loom out of an old wooden frame
30. make the angry birds game reality-huge fun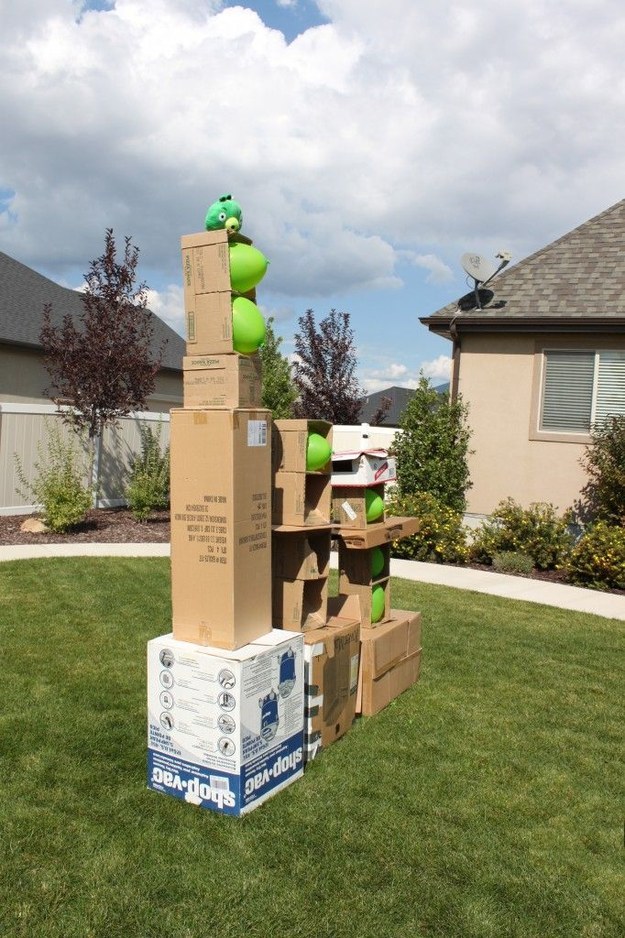 31. make a WATER-BLOB if you don`t have a pool
Instructions here.
32. engage your family in a game of twister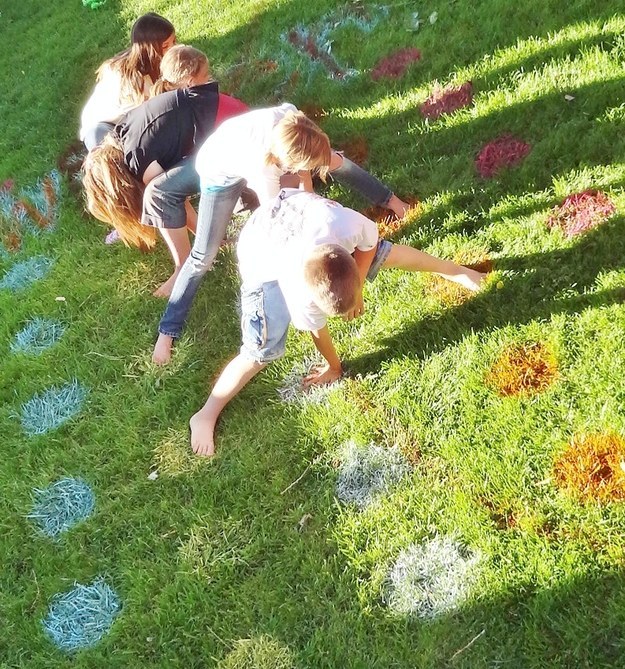 sassystyleredesign.com
You can find grass safe sprays for your lawn and really have fun outdoors.
33. use a giant inflatable movie screen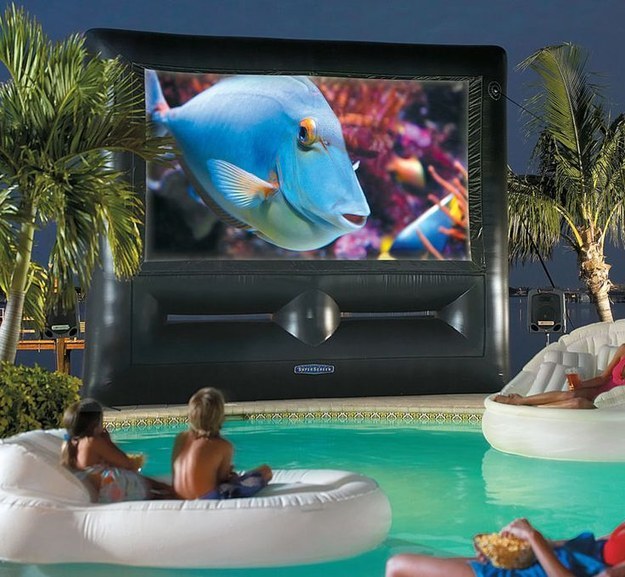 Buy here Movie Screen-12 ft.
Amazingly cool.
34. Use cardboard boxes to create a drive-in movie night
The coolest sleepovers will be at your crib !
35. Transform your shed into something extraordinary beautiful
36. use vines and tree stumps to make a small puppet theater
37. Get to the next level – Hide your pool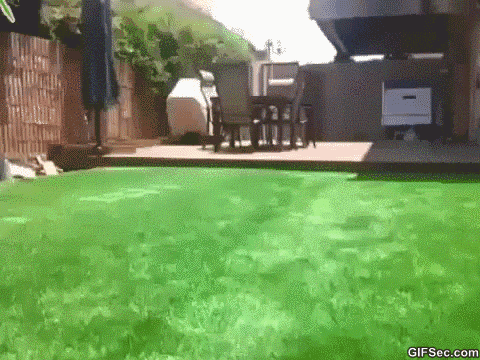 m.ifunny.mobi
We can only dare to dream of such vanity.
We would love to hear your opinion in the comment section below. What cool things you're doing in your backyard this summer?