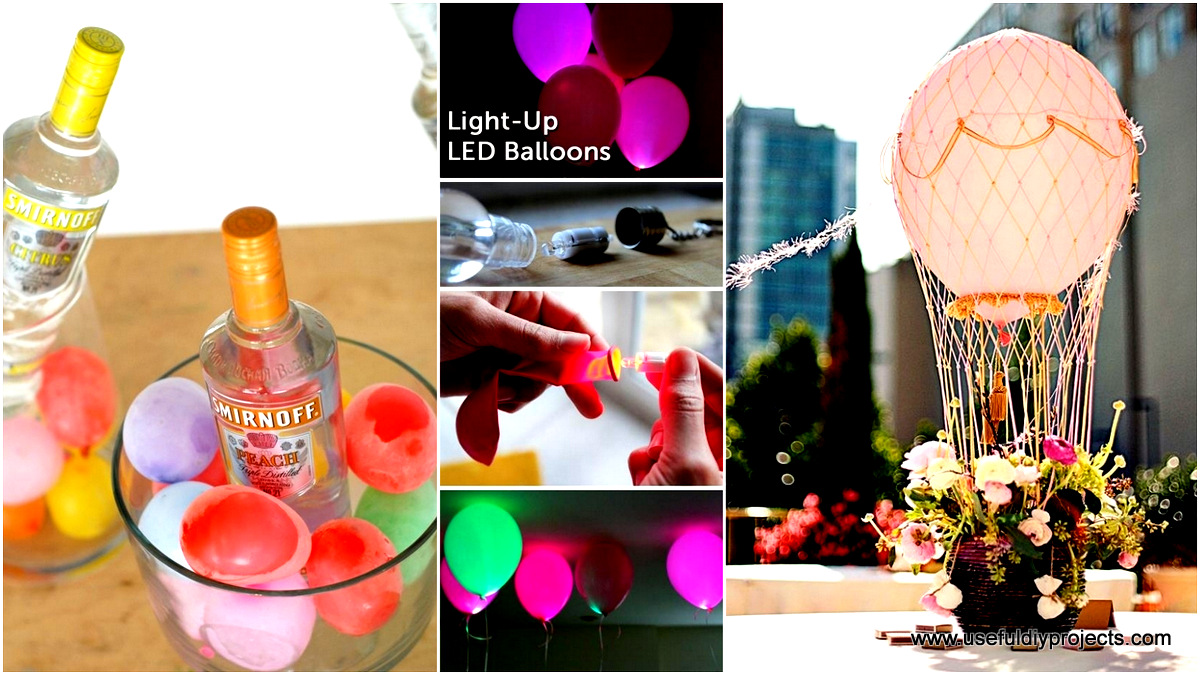 32 Creatively Ingenious DIY Projects To Do With Balloons
32 Creatively Ingenious DIY Projects To Do With Balloons are just a scroll away, waiting to be discovered, ready to beautify your wold and the ones around you. Children especially will enjoy these crafts in an extraordinary beautiful manner. Cast a glance at the selection showcased below and you will surely find something beautifully mesmerizing. Craft away !
1.add pom-poms to your balloons and cheer your kids up
2.

 tinsel or feathers, LITERALLY anything can be attached to a balloon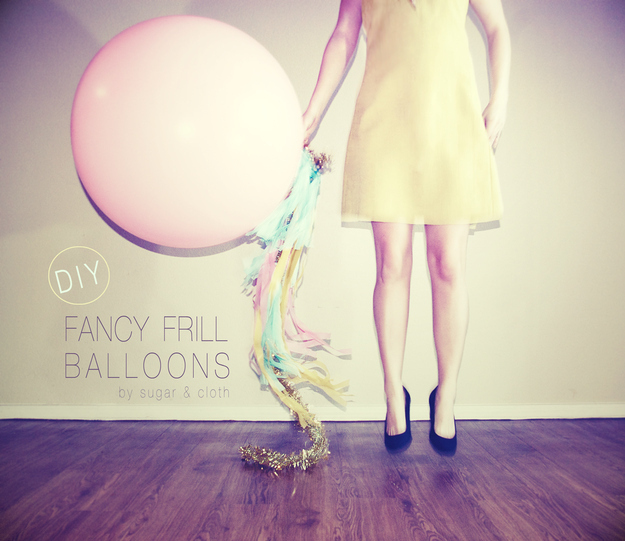 3.

 give your old vases a new look
4.adding balloons to a wrapped gift box can be very exciting for the recipient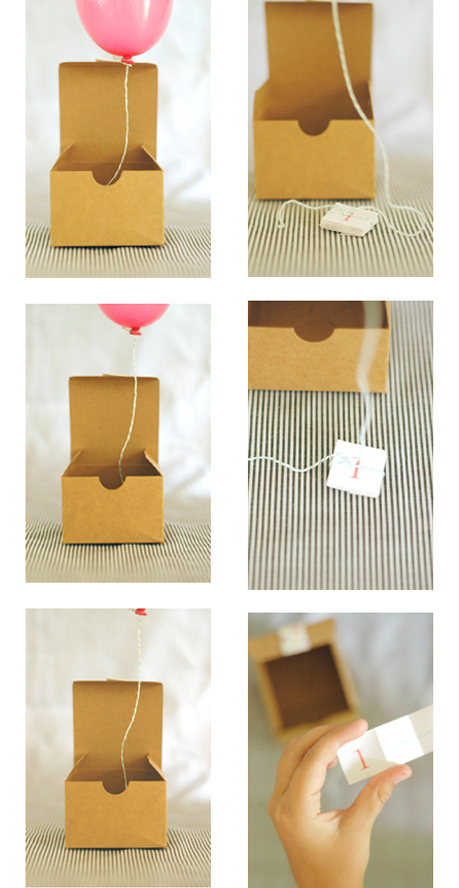 5. adults can enjoy balloons as well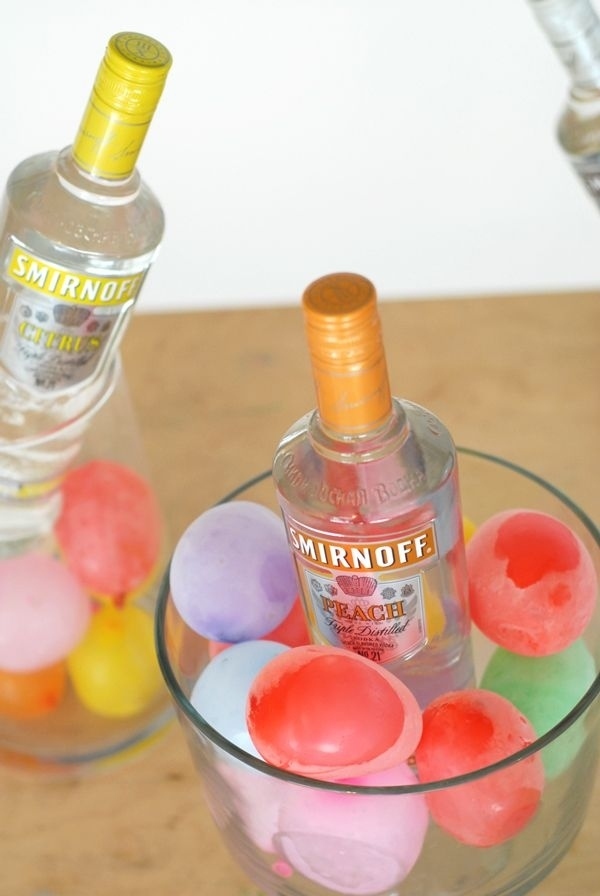 Victoria Hudgins / asubtlerevelry.com
6. hide mesSAGES ON BALLOONS AND ENTERTAIN YOUR FRIENDS

7. TEACH YOUR KID AN EASY diy project – balloon drums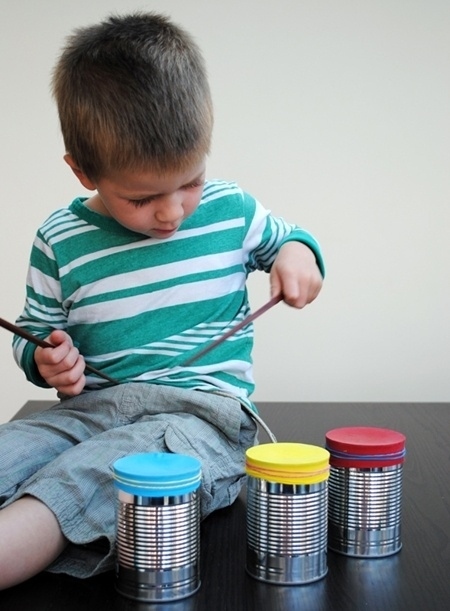 8. throw the perfect kid party
9. you can use balloons to display your photo gallery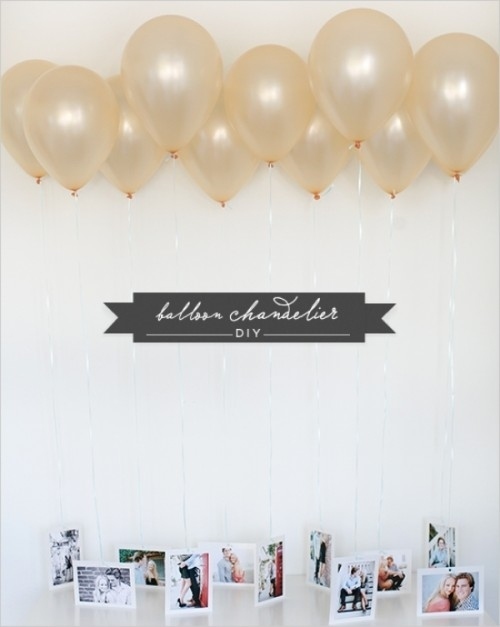 10. get creative and HANG little FIGURINES from balloons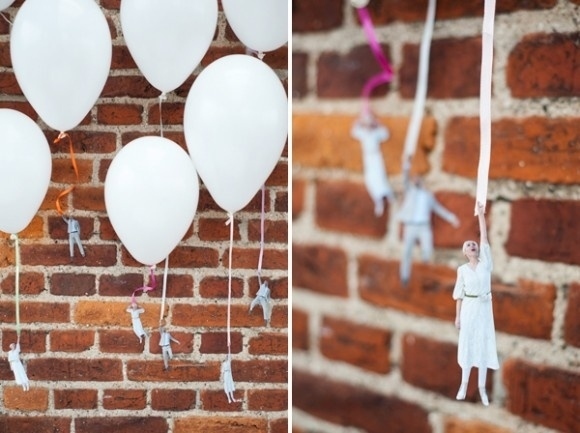 11. even balloons can use some gold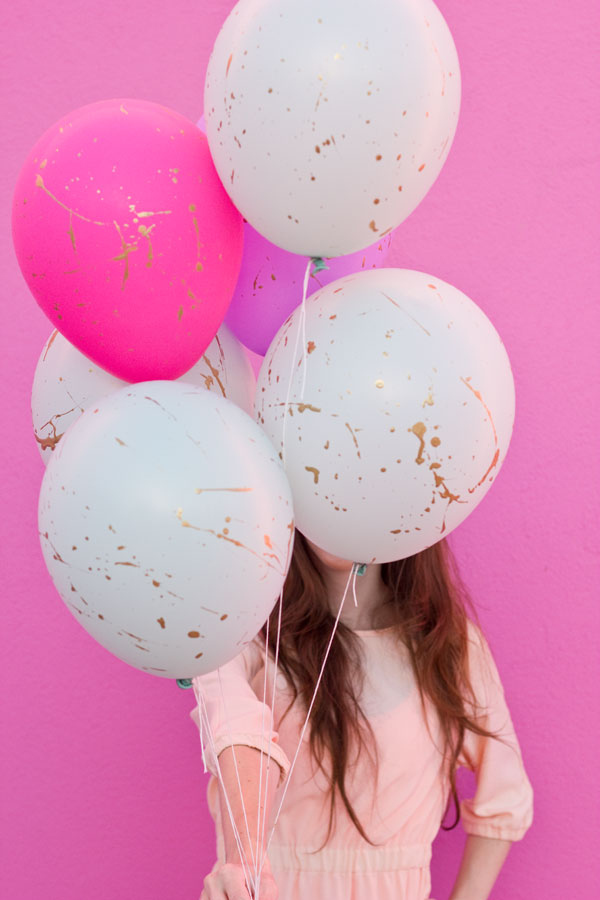 12. bubblegum offered as a present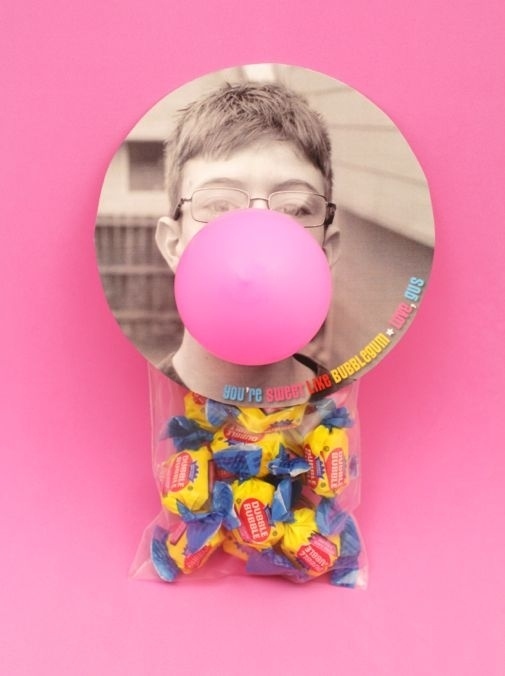 13.

 insert confetti inside the balloons for a fun pop
14. you could even add some dollar bills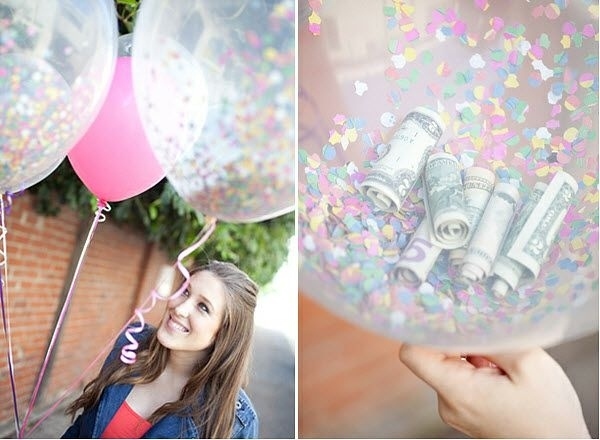 15. for evening and night parties insert leds into balloons and light up the place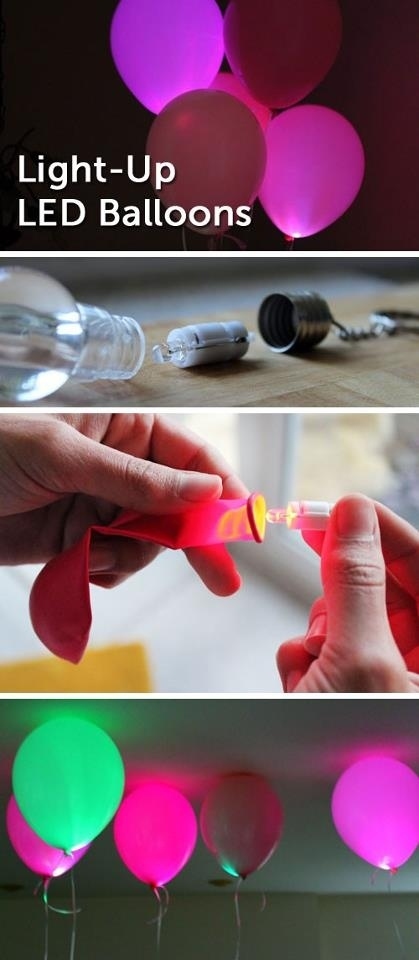 16. a beautiful pastel balloon surrounded by flowers can become the most elegant centerpiece
17.

 create a fruity themed party garland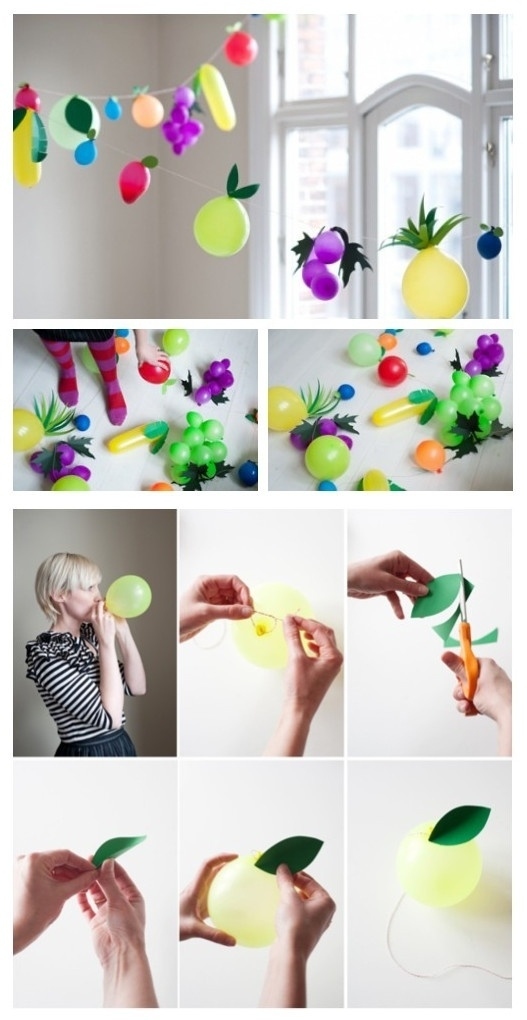 18. your kid should enjoy a good bouncy ball
19. use colored paper  and paint  or sharpies to create fun party DECorations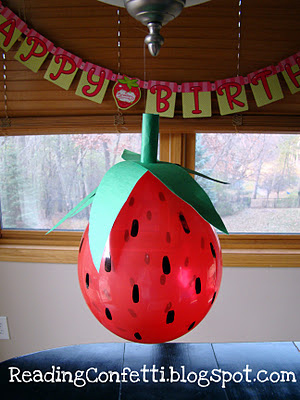 20. water balloons can become a fun ACCESSORY in summer games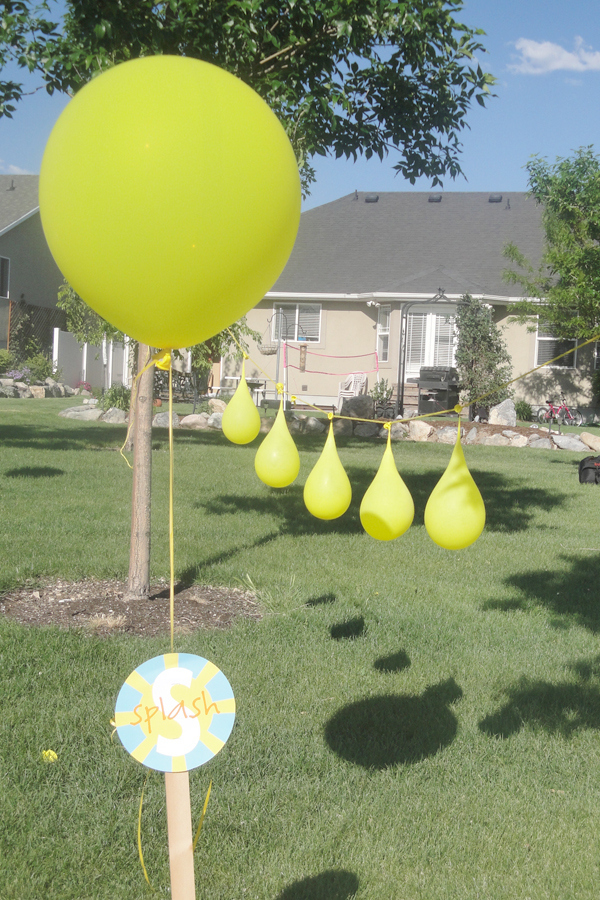 21. a paint fight sound so much fun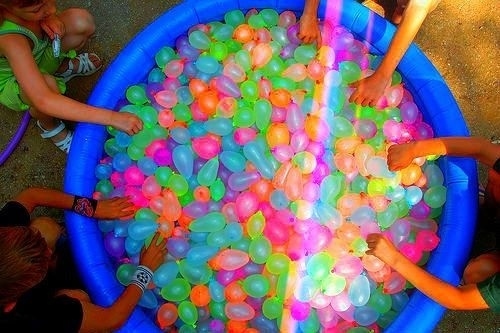 22. balloon yo-yos? why not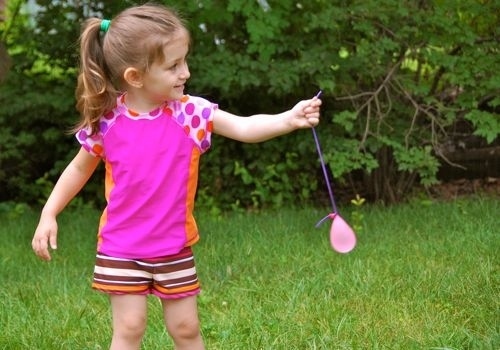 23. mason jars can be freshened up

24. prepare for the holidays by using balloons as light  ball molds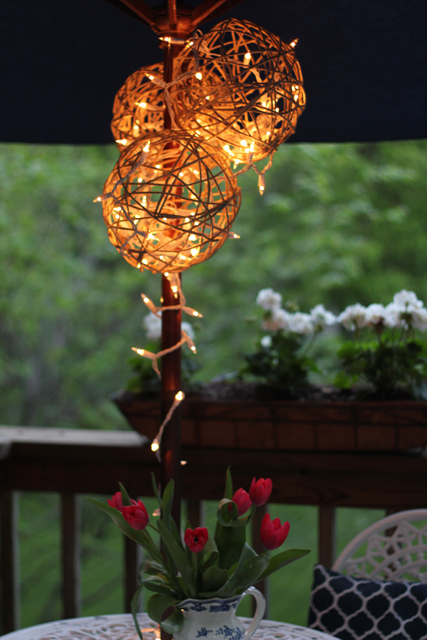 25. halloween has become a lot more INTERESTING
26. create a votive candle holder by molding a doily onto a balloon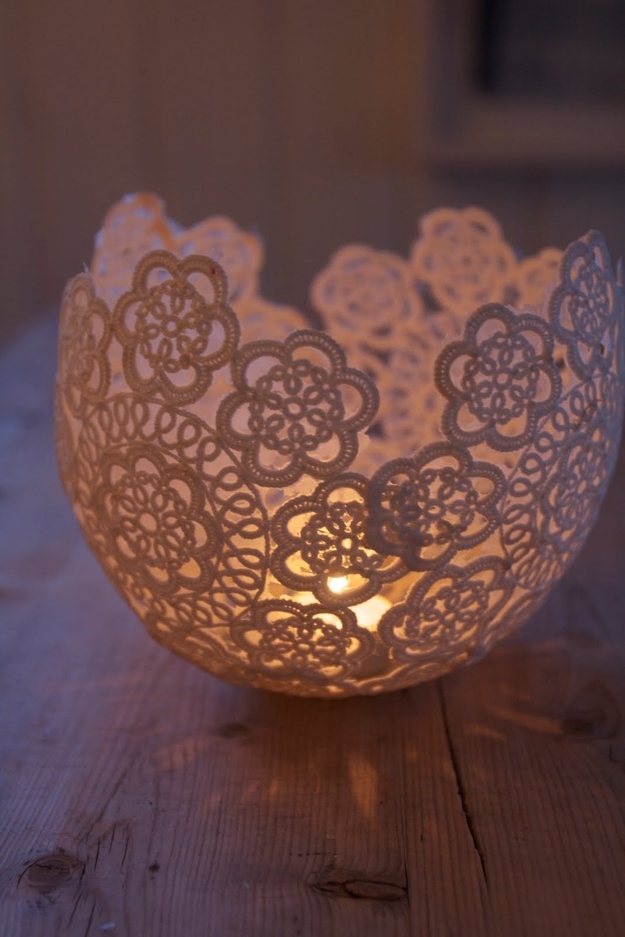 27. use macramè to hang balloons from your wooden pergola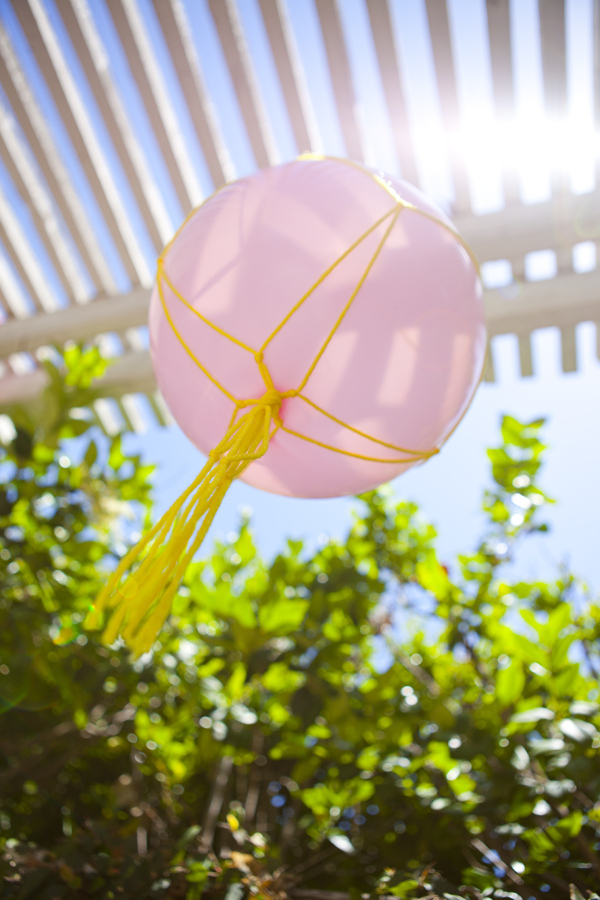 youaremyfave.com
Directions here.
28. create a balloon garland and saw them together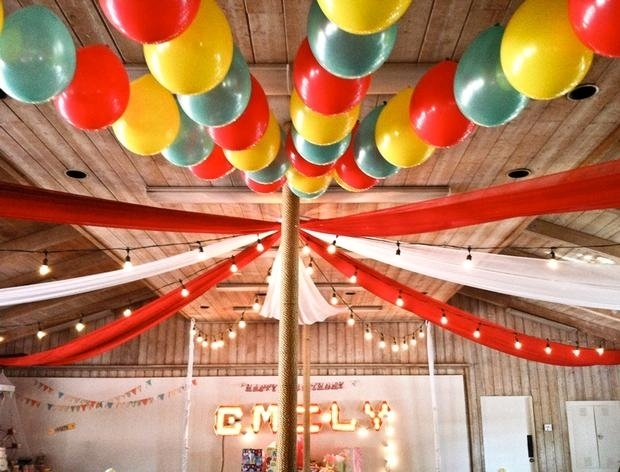 29.

 candy themed parties are so easy to throw-use CELLOPHANE to wrap balloons and turn them into giant LOLLIPOPS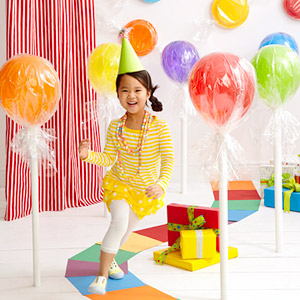 30. use thread to hand them down from the ceiling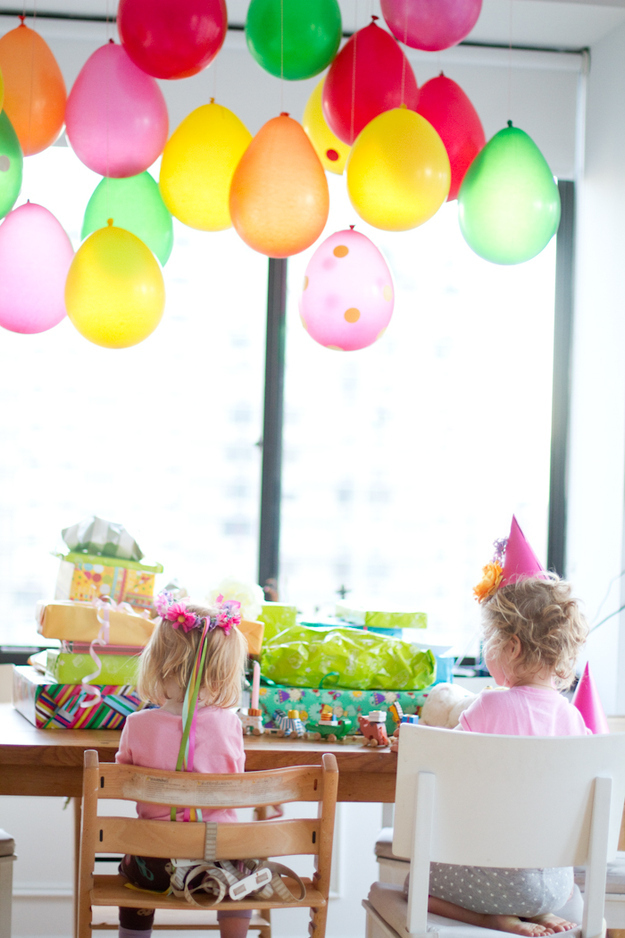 31. winter frozen led balloons look so surreal in your backyard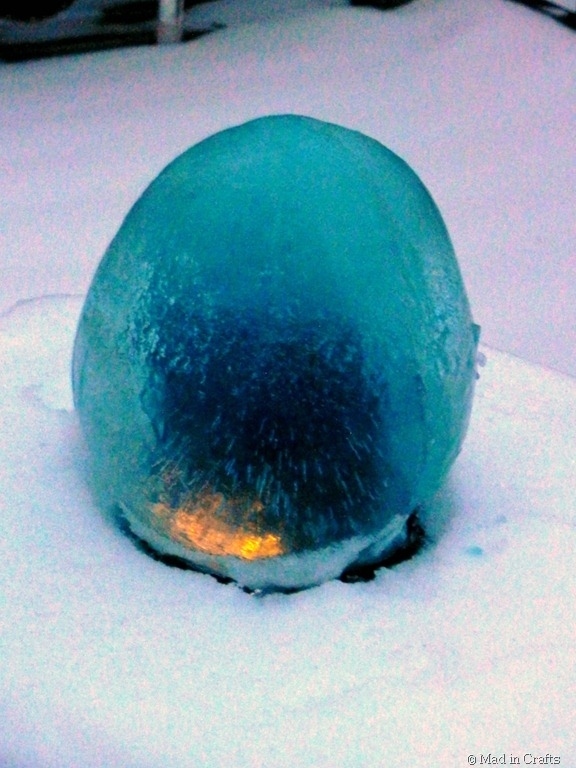 32. water balloon in a water balloon