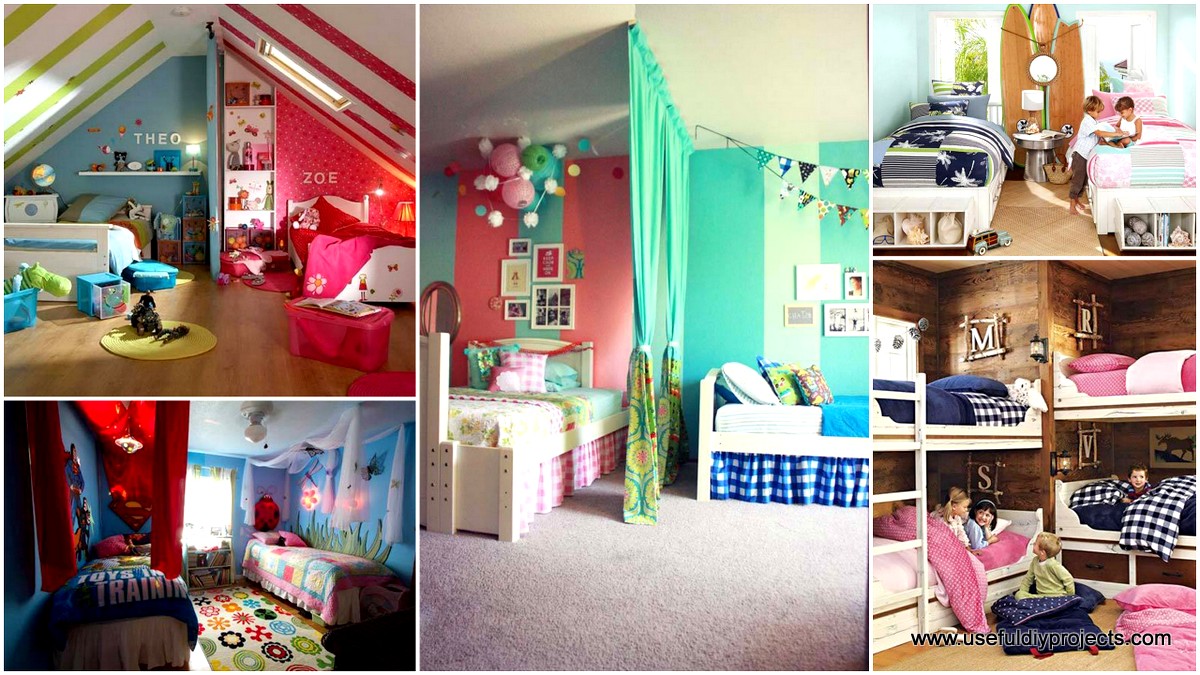 21 Smart and Creative Girl and Boy Shared Bedroom Design Ideas
A small home is a happy home, a place in which social interaction is at its best, a place in which social cohesion plays a big role. In small homes shared bedrooms are quite a common happy solution that creates good ties between the little ones. This proximity should be of course handled properly to make sure that personalities will evolve differently, naturally, tailored by their inner beliefs and taste. This challenge is a little more difficult for a boy girl setup as they have radically different taste and in now way they should be limited as in their first years the are shaping their creativity in a great manner. Below we have presented 21 smart and creative girl and boy shared bedroom design ideas that are meant to help you in this endeavour, organizing their belongings with character is the hardest thing you will face but the effort will be rewardful.
#1 pink and teal pastel colored shared bedroom
via disneybaby.com
#2 blue and white calm bedroom with the children`s initials
#3 suspended beds in magical attic space
#4 L-shaped positioned bedroom nestled in color
#5 mickey and minnie bedroom design
#6 Color and texture DEFINING a beautiful difference
#7 individuality highlighted through themes in canopy beds
via dcwomenkickingass.tumblr.com
#8 superb attic space divided by distinct PERSONALITIES
via realsimple.com
#9 exotic shared bedroom emphasized by surf boards
#10 different colors and textures shaping space
via creative-storage-ideas.com
#11 bunk beds treated equally can work if the play zone is organized properly
#12 two beds can incorporate storage in a beautiful simple manner
via ana-white.com
#13 black and white/ blue and red
#14 beautiful DISCRETE treatment of a shared bedroom
via hgtv.com
#15 red and blue bedroom in exemplary attic space
via garnethill.com
#16 green mint and pink shabby chic shared bedroom
via decopeques.com
#17 double BUNK BEDS nestling two girls and two boys beautifully
#18 Different sleep areas with common study
via teenvogue.com
#19 beautiful rustic setup nestling four little angels
#20 color shaping dreams
via brickeatery.com
#21 bunk beds with study areas underneath saving a lot of space and create distinct spaces
What do you think about these girl and boy shared bedroom ideas? We would love to hear your opinion in the comment section below. We have found them extraordinary creative and inspiring.